QAYG Flower Tutorial
This Quilt as You Go project was inspired by larger cushion and quilts from various sources. It utilises fabric scraps on an interfacing or fabric backing to create octagonal shaped flowers that can be appliqued onto a whole variety of projects.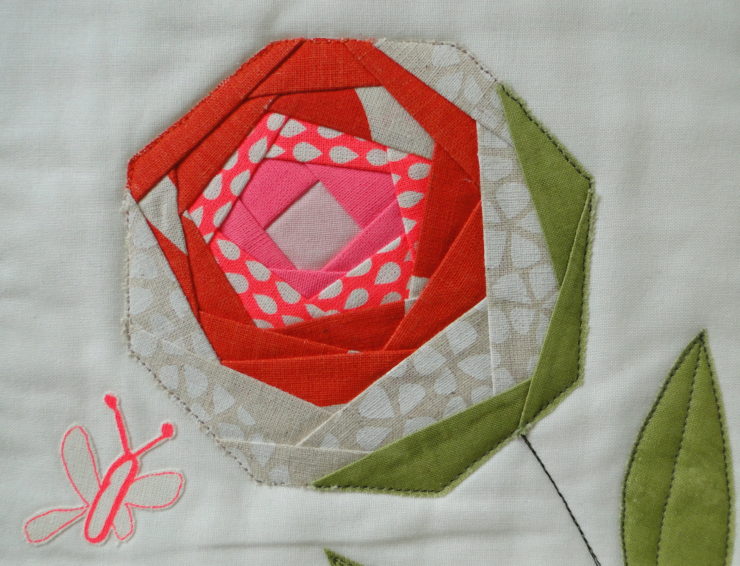 In addition to the original QAYG Flower Tutorial above there was a second later version of the same over on Very Berry Handmade that featured flowers created from Liberty fabrics. Clicking on the image below will bring you straight to the tutorial.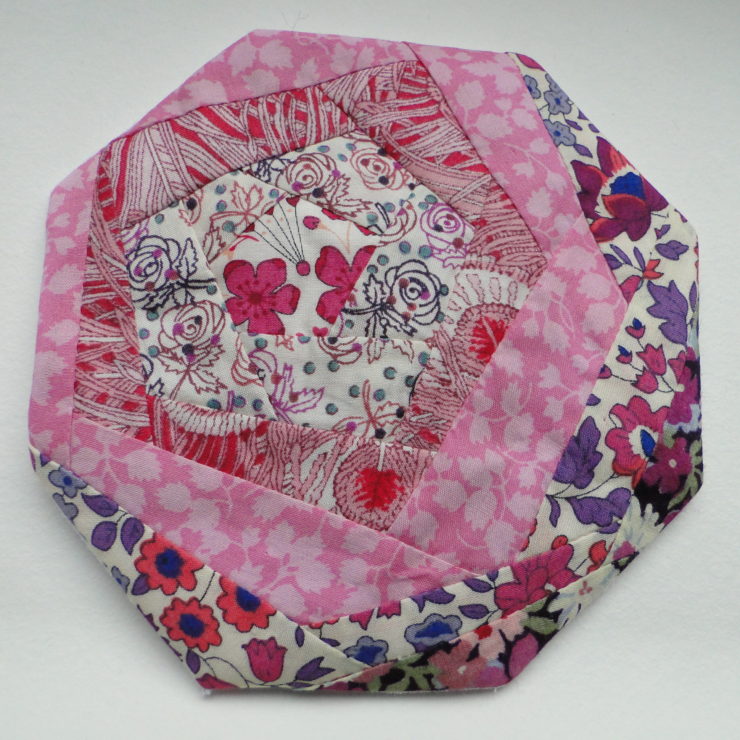 Handmade Christmas Tree Ornaments
(Strawberry pincushions)

I love the shape and design of strawberry pinchushions and find them relatively quick and easy to make. Inspired by their design I took a mix of festive fabrics scraps, teamed them up with some decorative trims, lace, ribbon and crocheted snowflakes and created a collection of christmas ornaments. Why not decorate your own tree with some or maybe make a selection to give as gifts.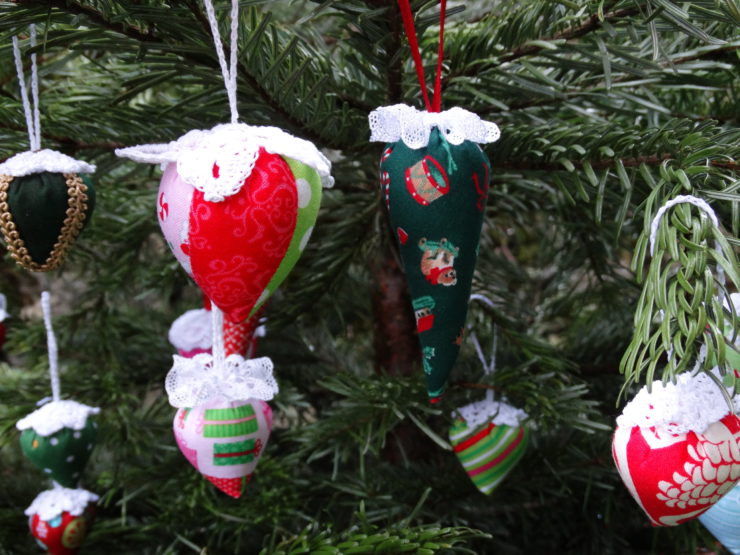 Quilted Floral Greeting Cards
This project is a great way to both use up the tiniest of fabric scraps and practice thread painting while creating something beautiful. I opted to go with a floral design for my greeting cards but the technique applies to any design you might like to make. how will you decorate your greeting cards?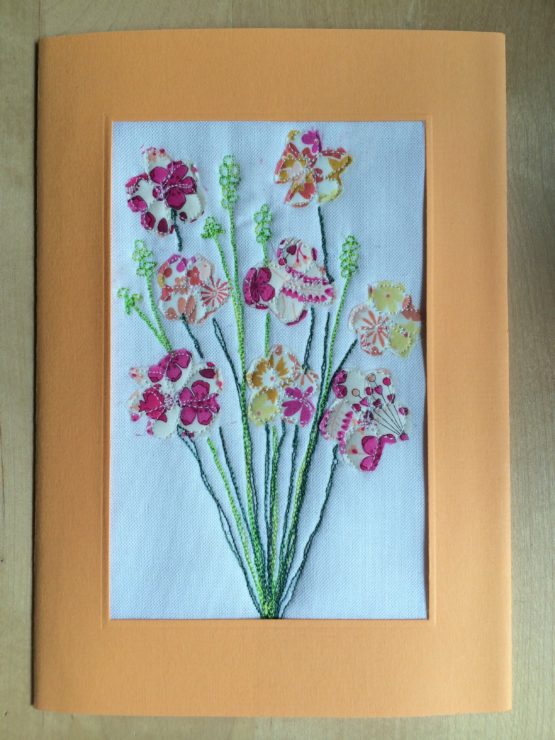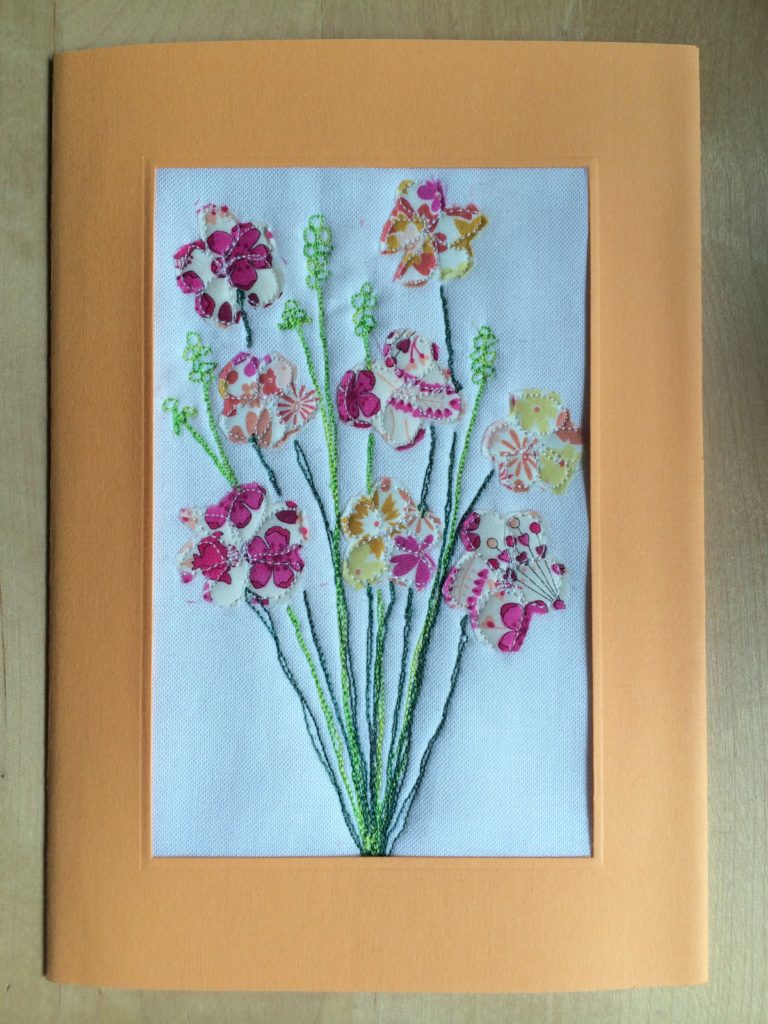 Quick to Sew Multipurpose Pouch or Dolls Sleeping Bag

Do you need a pouch for your tablet or phone ? Perhaps you need one to hold your sewing supplies or to protect your sunglasses ? This pouch is quick and easy to sew and can easily be sized to suit any need. With the addition of a little stuffing the design can even be used to make a play sleeping bag suitable for small teddies and large dolls alike.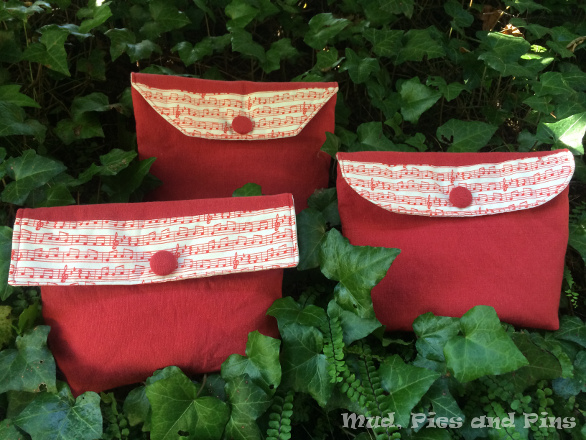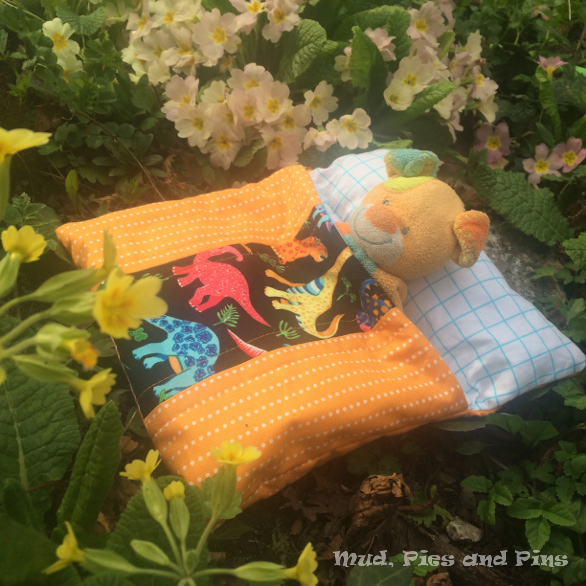 Save
Save
Save
Save
Save
Save