October to early November was a busy swap sewing time for me as I created lots of items for the various swaps I had signed up to. Over the past couple of weeks I've been sharing lots of those projects and now it is time to share the last of those creations. It also seems rather fitting that I share the last of my autumnal projects now as we have just experienced our first snowfall and the arrival of more wintry weather.
And the project in question, well it is a pair of mug rugs that were created for the recent Mug Rug Swap over on Quilting Gallery for my partner in New Zealand.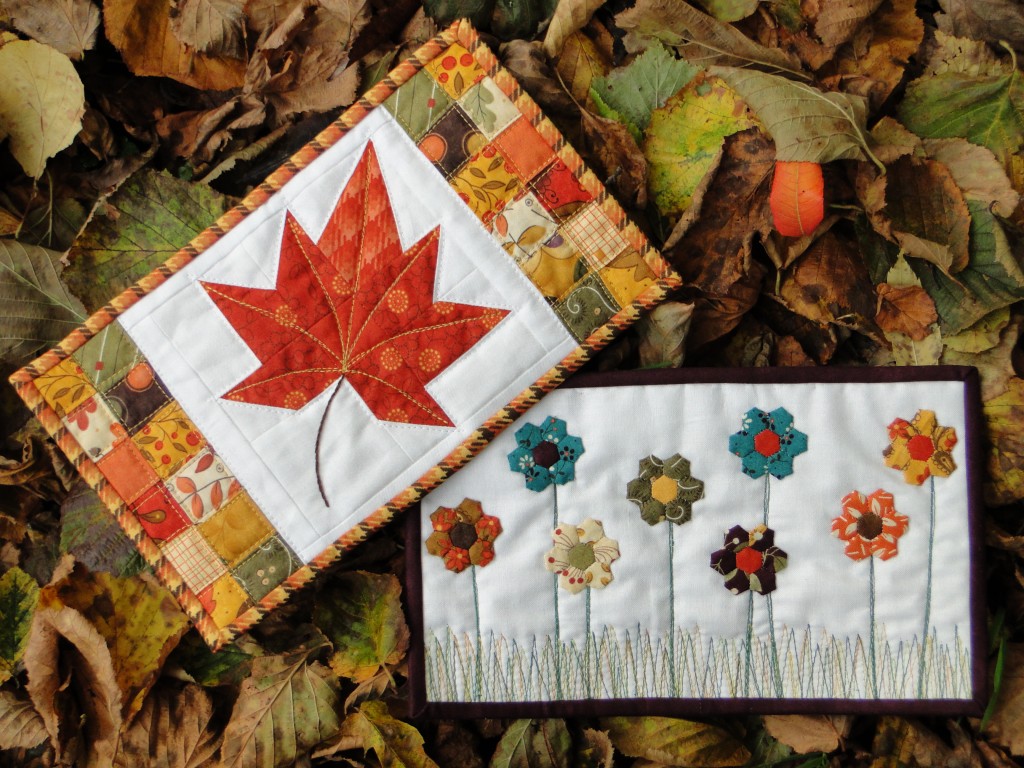 As the mug rugs were to be autumnal themed I choose fabrics from a few of Sandy Gervais's collections. I have stitched quite a few projects for family and friends in these fabrics so had quite a collection of scraps, charms and jelly roll strips at my disposal.
For the first mug rug  I followed the tutorial by Anjeanette Klinder to create a maple leaf design similar to those I had recently used to make autumnal table mats. To add interest and make the design into a more suitable mug rug size I added two columns of 1×1″ patchwork squares at each end of the leaf panel.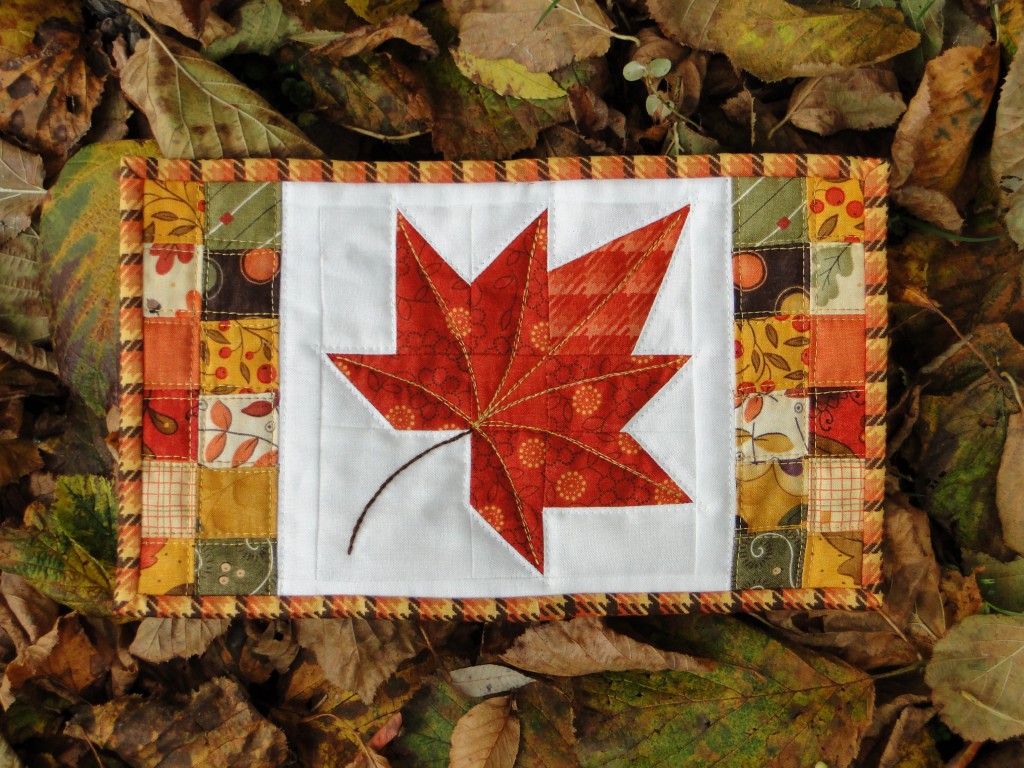 I couldn't resist using some of my quarter inch hexie blooms for the second of the rugs, and so I created a little garden in shades of autumn.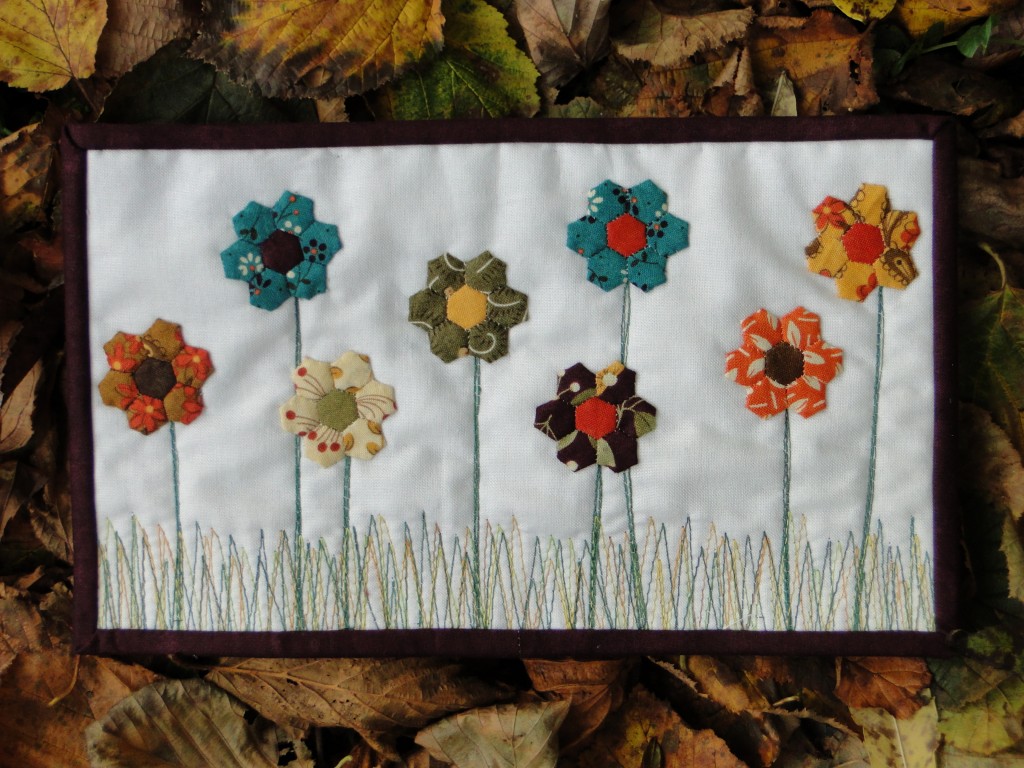 Quilting on both mug rugs was kept relatively simple, as is my style, and both were bound with double fold binding in fabrics that I felt best matched the colours of the deisgns I had created.
I must admit that while I have thoroughly enjoyed all of the swaps in which I have participated of late I did feel at times that I may have overstretched myself a bit. Nonetheless, I got all of my projects completed and mailed out, even if it was at the last minute. Now I think it is time to move on to more festive sewing and finally get working on my Making Christmas list which has be neglected for far too long.