Picture yourself in a garden. At it's center is a pond.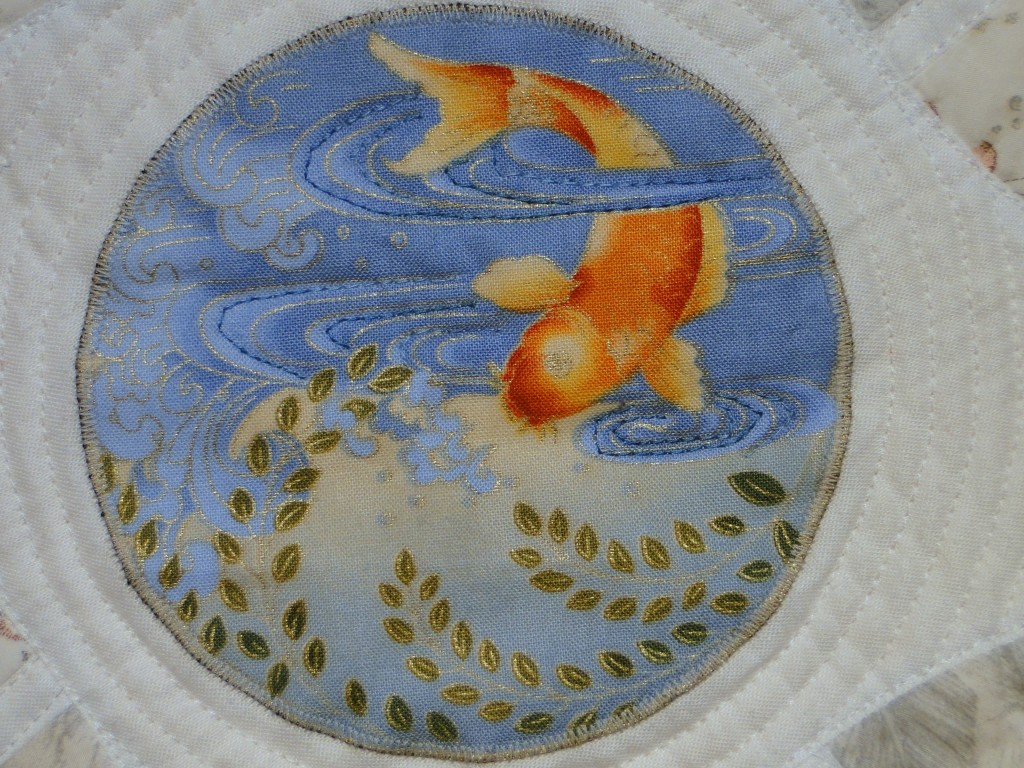 Surrounding the pond are paths leading in all directions. Flagstones, stepping stones, each is different and each will take you somewhere new.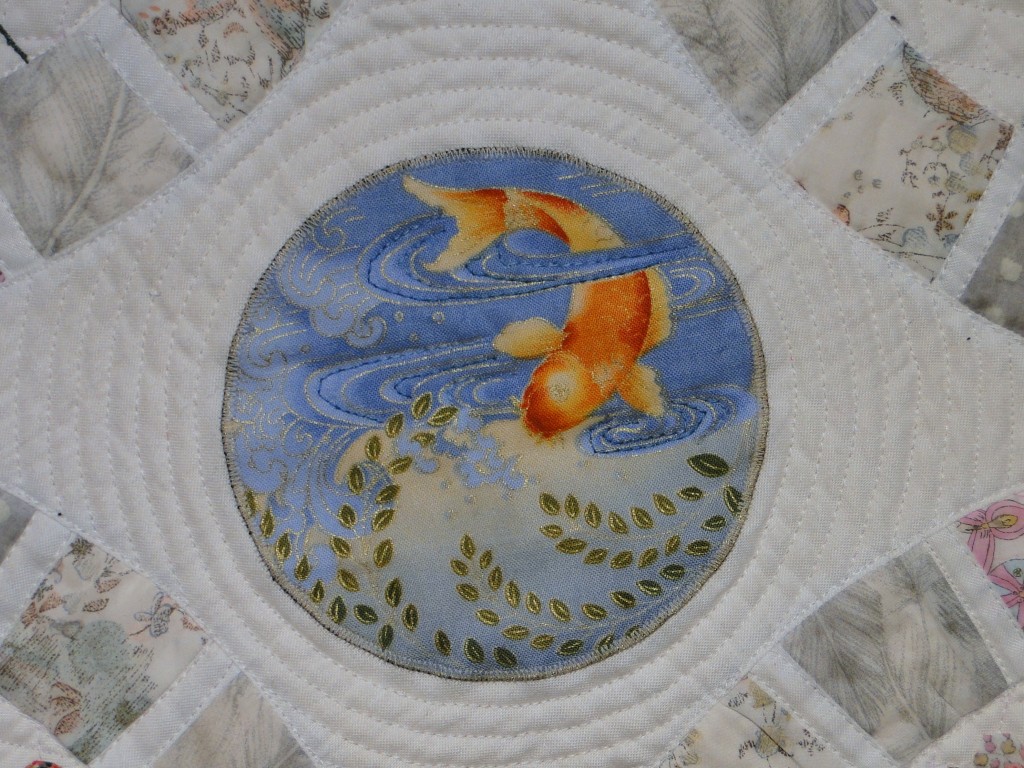 Trellises abound, and on them grow flowers in a myriad of hues. Blues and pinks, reds and purles. No two the same, yet harmony abounds.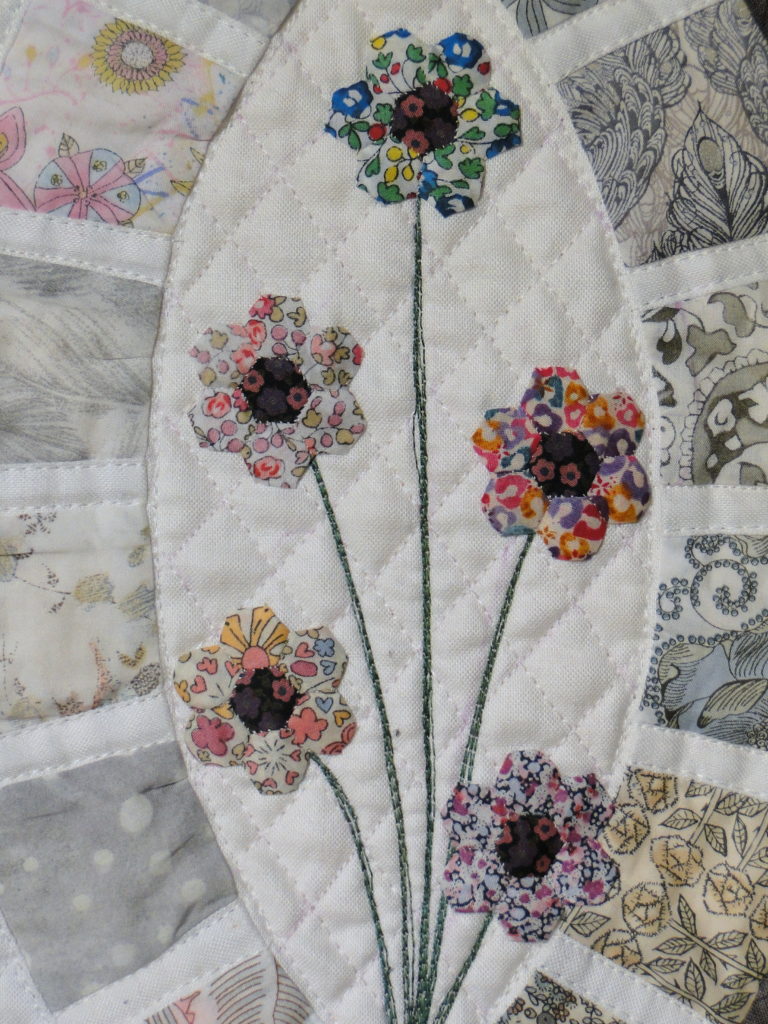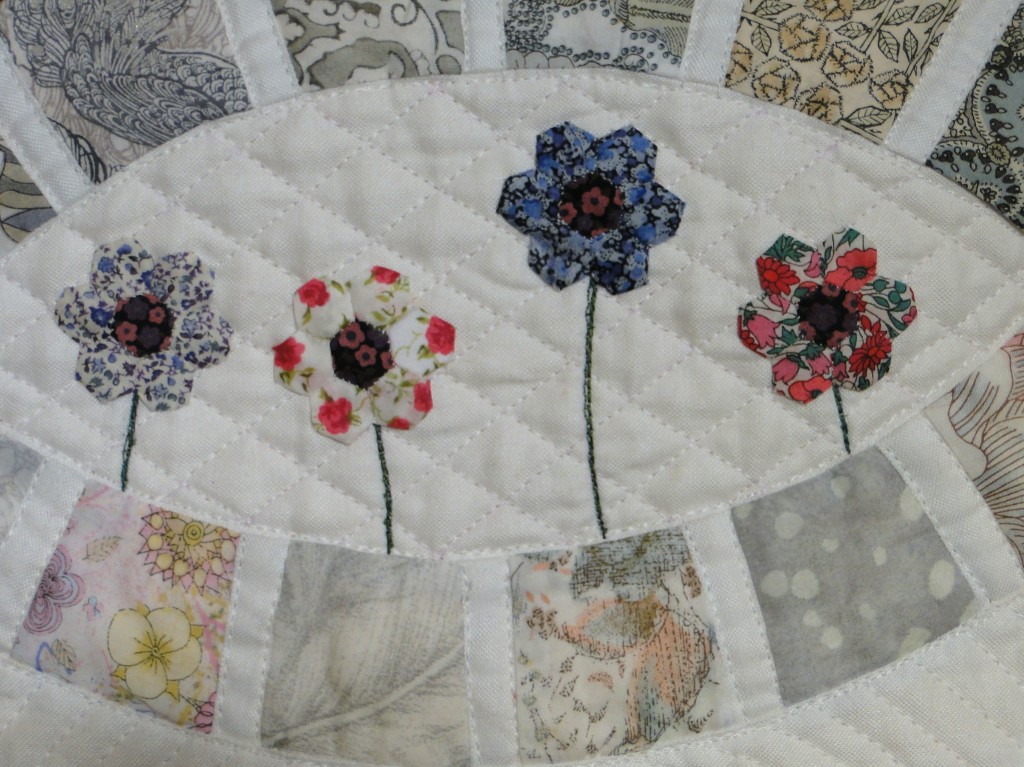 Enclosed in stone. Sheltered. A secret garden. My "Walled Garden".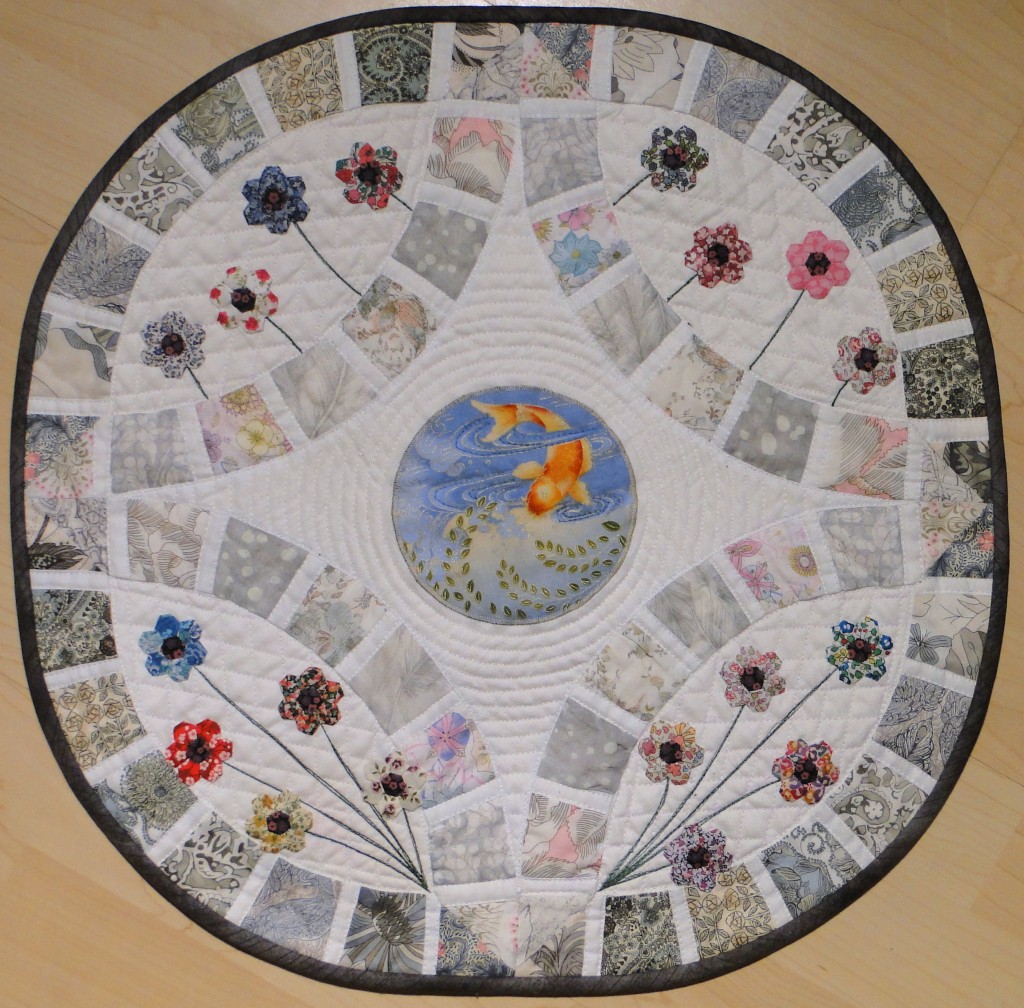 Inspired by the traditions and romance of bygone eras and by the prints of the Libery Tana Lawn fabrics that make up so much of this quilt, this is my interpretation of a walled garden. A garden in the form of an 18″ single ring Double Wedding Ring mini quilt.
And the origins of this quilt? Well it all began at the start of the week when I decided to challenge myself. I decided I was going to enter the NYC Metro Mod Quilters DWR Challenge. I had never made a DWR before. I had never sewn a quilt block with curved seasom. I had no templates. What I did have was the urge to make something for this challenge since I first read about it last July, an idea, and, perhaps most importantly, the confidence that I could complete a single ring quilt by the Dec 1st deadline.
For my base pattern I used an EQ7 6-segment block, but I altered it to allow me to foundation piece each arc in alternating wide and narrow strips of Liberty and background fabrics respectively. The pond was fussy cut from an unknown Japanese style fabric in my stash and I decided to place it upside down as I wanted to give the effect that the koi was diving down amongst pondweed rather than leaping towards a willow. The flowers were all created with paper pieced quarter ich hexies. Yes, quarter inch hexies are tiny, but they are also beautiful and fun to make, or at least I think so.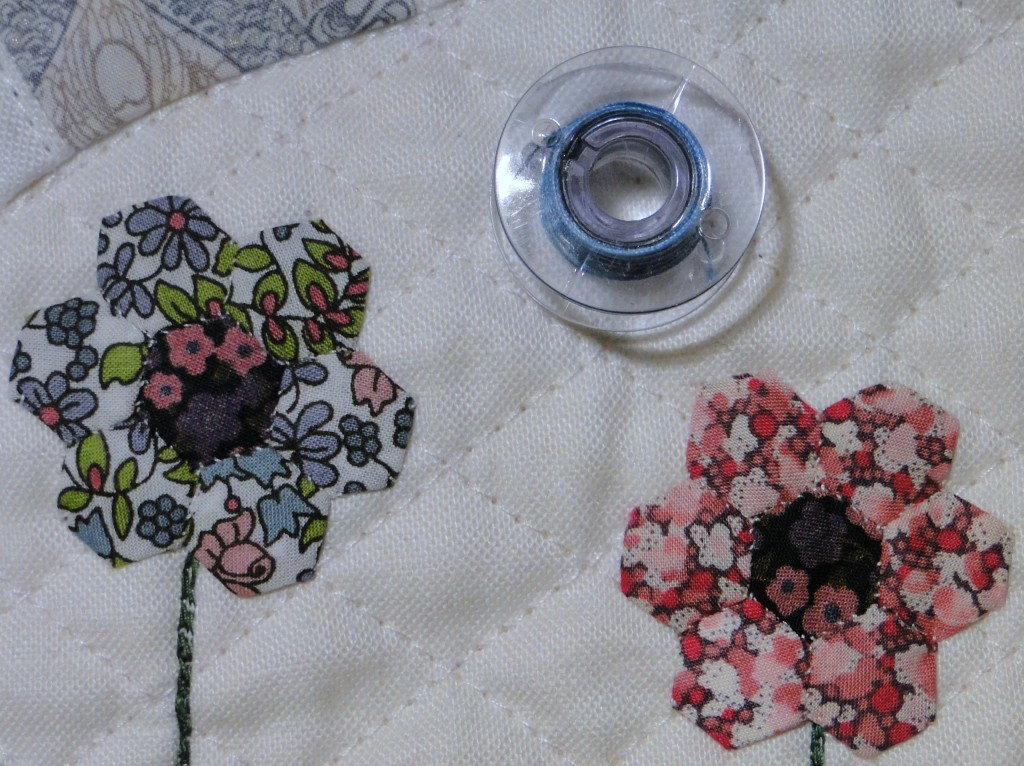 Making this quilt was not without it's challenges, pretty apt I suppose given that it is a challenge quilt. Firstly there was the time constraints. And then of course there was so much to learn. I now know how to piece a DWR, how to sew curved seams, how to quilt more intensively than I have ever quilted before and perhaps most importantly how to use nail polish remover to remove permanent marker from the fabric and of course how important it is to double and triple check that it is actually the magic ink fabric pen I have picked up before I start to draw stitching lines on the fabric!
But now it is done and I can honestly say it has been a challenge that I have enjoyed and one that I hope you will have enjoyed reading about.
Save