It's time for the September installment of Ho, Ho, Ho and On We Sew and with just three months to go it might just be time to get started on sewing for the end of year festive season if you haven't already. If you've been joining in on the Ho, Ho, Ho and On We Sew fun during the year then I'm sure you are well on your way to being organised for the end of year festivities.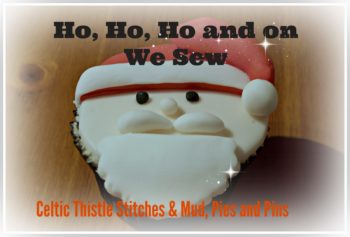 This month, as ever, there is a monthly link party for those who have been sewing away and this time round the party is being hosted by Karen over at Practically Pippy.
The link party will be open till the end of the month as usual and don't forget that if you join in the fun and link up your makes you will be in with a chance to win this month's link up giveaway which is being sponsored by Plush Addict who are giving one lucky winner the chance to pick their favourite Skinny Dips bundle from their online store.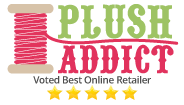 I've been doing a little sewing myself this month although I have to admit the project is not quite finished so I can only give you a sneak peek a tth eproject right now.
I decided to pull an orphan EPP block from my stash to make into a beautiful cushion cover that will grace someone's sofa this Christmas. It may be a gift, it may be for me, but that's going to remain secret till Christmas.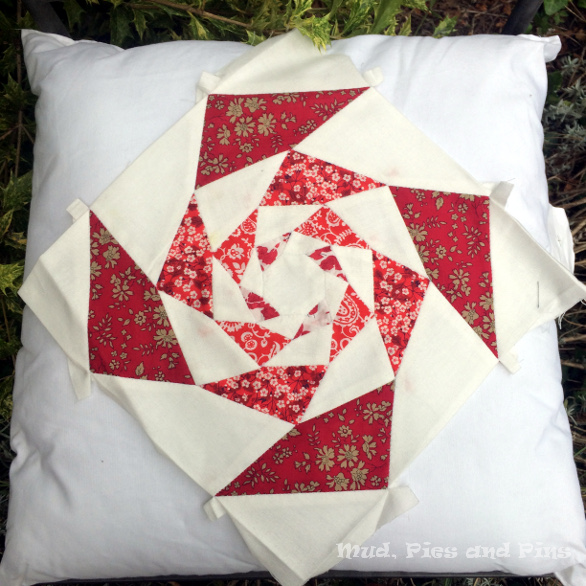 Have you finished any festive sewing this month? If you have then I do hope you will pop over to Practically Pippy and share it in the link party. I look forward to seeing all your makes.