It's been a week full of new additions in my house. Because I do most of my shopping online and mostly form the States it is often the case that several weeks worth of orders all arrive at once. This was one of those weeks.
A few weeks back I won a pair of Laurel Burch socks in one of the weekly giveways Christa of Christa Quilts! is holding as part of her Year of Weekly Giveaways. When I was picking my choice of socks from her shop I decided I would add a couple of fabrics to my order, as I was paying for the postage anyway, so I chose a couple of Laurel Burch basics in pink and olive.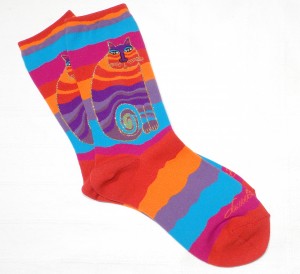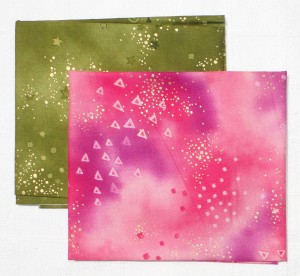 Some time ago I saw a block I liked from Wombat Quilts that was composed of olive green and hot pink triangles. I loved the colour combination and am going to slowly add some fabrics in these colours to my stash.
My next postal delivery was from the Fat Quarter Shop. I've signed up for their Batik Club and this month's fat quarter bundle was Cabbage Rose Batiks by Hoffman Fabrics.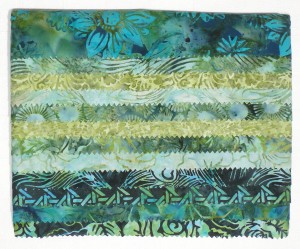 My next little fabric bundle comes from Malka Dubrawsky. I love the colours and designs of her a stitch in color and simple marks lines and always love to see a new post from her blog a stitch in dye pop up on my Bloglovin feed as you can be guaranteed it will be filled with gorgeous fabrics and designs. When I saw she was offering a  was offering a few charm packs of her hand dyed fabrics on her etsy store how could I resist. I snapped up a couple and eagerly awaited their arrival.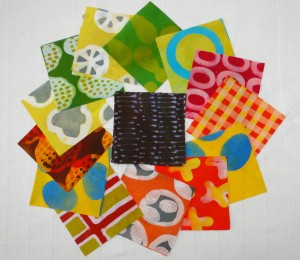 Aren't they just stunning. I can't wait to get using them. As an added bonus I also received a mini charm pack of a stitch in color.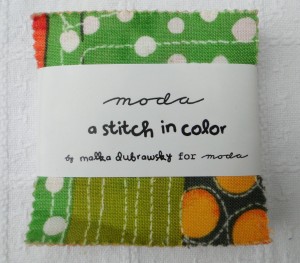 That's going to be fun to use. I think I might use them to make a pillow using this tutorial I recently came across on the Janome site. I've also added a couple of rainbow jelly rolls to my stash which will be a nice source of multicoloured sashing to mix in with the many charms I have.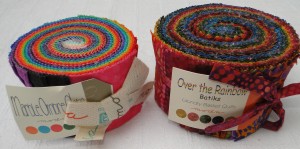 The last two additions this week are my favourite. I recently saw mention of Olive Sandwiches Keep it Sassy line and fell head over heels for it. After a bit of browsing I managed to snap up a bundle for an absolute steal on ebay. It just arrived and I love it even more.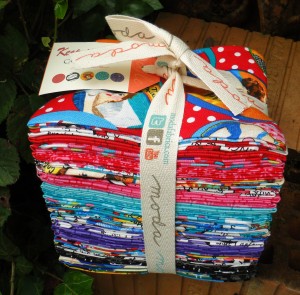 Of course I had to keep the best till last. It's not fabric but it is a wonderful new addition to my sewing space. This is just a sneak peek. I've lots more to share about this beauty real soon.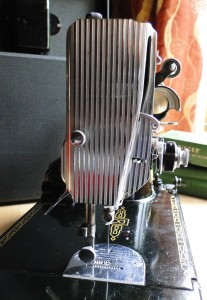 Linking up with Sunday Satsh over at Finding Fifth.