I can't believe it's Wednesday all over again. It's been a week since my last post and I feel as if I have made very little progress in that time. It's all good though becuase the main reason for that is the long awaited for improvement in the weather. Spring was unpredictable with weather yo-yoing all over the place. Now with summer looming we seem to finally be getting some warmer weather so there has been a lot more time spent in the garden and a lot less time spent indoors.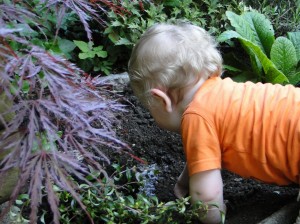 I've managed to get a little gardening done, with help of course, but most of my time is spent watching the boys as they play. It looks like it is finally time to start a few portable projects that I can bring outdoors and stitch away on while keeping one eye on the boys.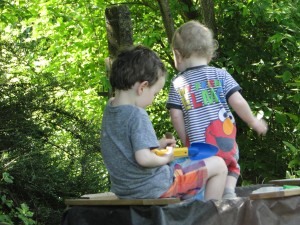 I have managed to finish my mini quilt for the Modern Mini Quilt Challenge being hosted by Jennifer over at Ellison Lane.  It became a cushion for the boys room with a second mini quilt for the back. I'll be posting more about that in a while but here are a few sneak peaks.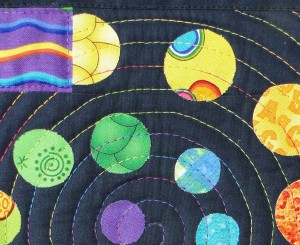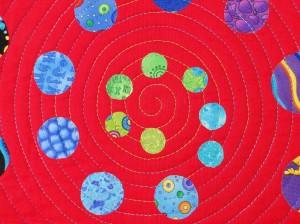 My Kate Spain string fabrics have been chopped and resewn to create lots of HSTs in two different sizes. I still need to square them up properly but I'm waiting till I've finished playing around with layout ideas to do that. I'm planning to use these for a wall hanging which I will be linking up with Alyce over at Blossom Heart Quilts as part of the finale of her Kate Spain blog hop at the end of the month.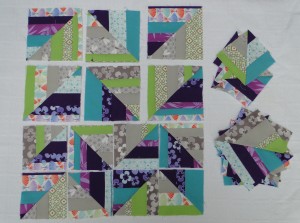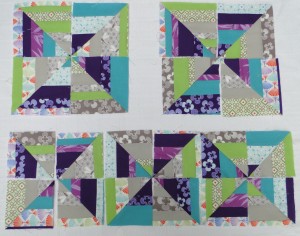 The last piece I've been working on this week is a bag that is to be a birthday gift for a friend's daughter. I'm hoping to get it finished in time for her party tomoorrow. No pressure!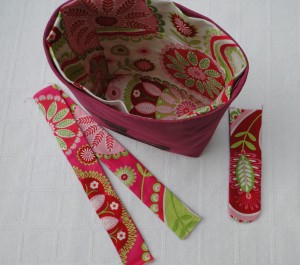 As it's Wednesday I'm linking up Work in Progress Wednesday hosted by Lee over at Freshly Pieced. Hope to see you there.