At the start of each month I generally like to plan out what projects I'm going to work on in the month ahead. However July, and August too, are holiday months and sewing time comes and goes. As a result I've decided to take a leaf out of Sherri from A Quilting Life's book and draw up my own 10 things this summer list.
1. The Dresses
I've just cleared my sewing space in preparation for what is definitely my most important project. One of my sisters is getting married in a few weeks. My other sister and myself are the bridesmaids. These are our dresses, or at least they will be in a week or so.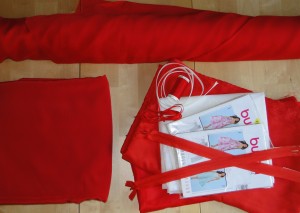 2. The Bag
I had planned on transforming some Dreaming in French fabrics into a bag last month but never quite got there. The fabrics are still waiting in my to-do pile and I'm hoping to transform them into a clutch in time for my holidays.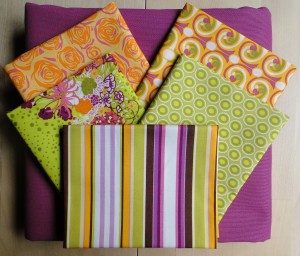 3. Undersea Pearls
Although I'm taking part in Christa's latest quilt along progress on my version of String of Pearls has stalled. First I was waiting on my solids to arrive in the post and then I got sidetracked by my Good Fortune pillow cover. Time to catch up.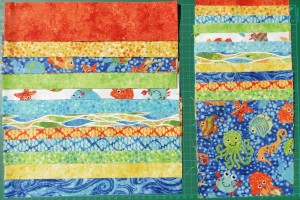 4. New Leaf Swoon
My single swoon block has sat alone for far too long. With this in mind I have joined Swoon 2013 being hosted by Sarah over at FairyFace Designs. I only need three more blocks to finish my mini swoon which I am making using the 8 fabrics from the New Leaf line by Daisy Janie. There is no reason not to finish this by September
5. Starburst
The pattern has been created and the first trial 30″ arm of the starburst sewn. Seven more to go to complete this quilt.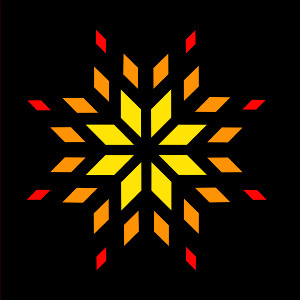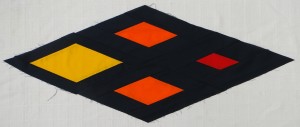 6. Dinosaurs and Aliens
Last year I stitched and quilted a special cushion to celebrate the birth of my cousin's son.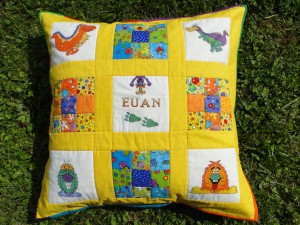 I'd like to use the same idea to make a quilt for my younger son and with that in mind I've gradually been working on some more cross stitch panels. The cross stitch patterns I've been using are from Lickety Stitch and match the One Bizillion B.C, Mosters in The Closet and Days of Yore fabric lines by Sue Marsh of Whistlepig Creek. I've changed the colours some of the designs are stitched in but they still match well with the fabrics and should make for a fun quilt.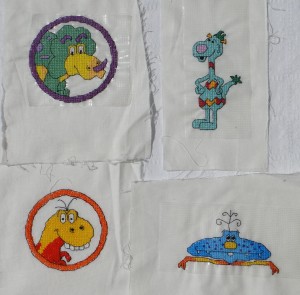 7. Snowmen in Summer
Travelling back home for holidays means that easily portable projects are great for holiday sewing. I've received the materials for the first four blocks of the …… Block of the month. Along with my cross stitch these will make for perfect holiday stitching and I plan on returning from holidays with a few finished snowmen.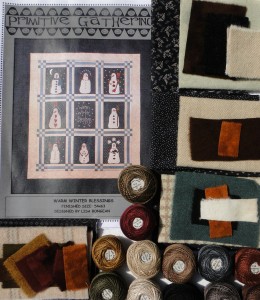 8. Star Wheels Stitched in Color
I really love how the Good Fortune version of my Star Wheels design turned out. I'd now like to try this design out on a slightly or even somewhat larger scale. I've ordered some fabrics from the Dear Stella  Meet me at Sunset line and I really like how they work with the pattern.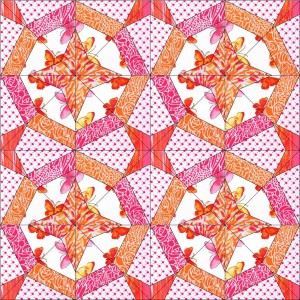 9. School Supplies
Next month my eldest son starts Kindergarten. Among other things he's going to need slippers, an overall for painting and a bag for his gym gear. I will hopefully make some, if not all of these for him. I have already played around with some slipper designs for my younger son so I will start by scaling those up.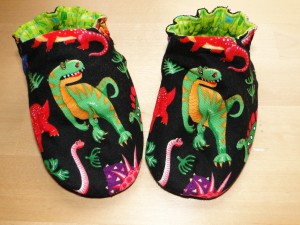 10. Making Memories
Projects aside my main goal this summer is to keep making wonderful memories with my boys. Picnic lunches. Lazy afternoons in the garden. Visits to the pool or just splashing about in the garden. Camping by the sea. Family time. Barbecues with friends and family.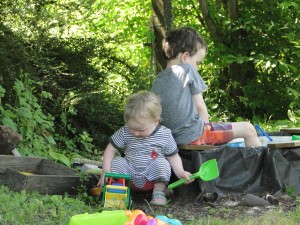 Sherri is holiding a link-up for all those who'd like to share their top 10 Things this Summer so I'll be linking up there. What about you, have you a top 10 to share too?