For the past two weeks my sewing space has been awash with yards of chiffon and crepe de Chine. I've been cutting, sewing, gathering, fitting and am steadily making progress on the two bridesmaids dresses I am working on.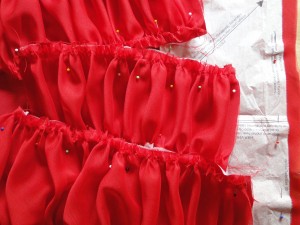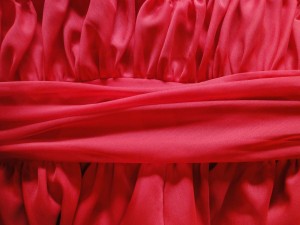 All this dressmaking hasn't left much time for other sewing but I did manage to sneak in one other project.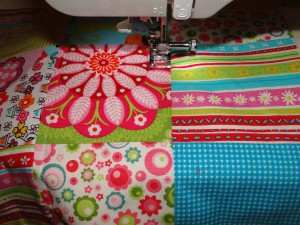 Some late night piecing and quilting resulted in this: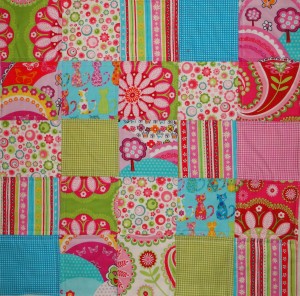 Enter the scissors and a little creative trimming and I was left with this:
A little more sewing, and some stuffing, and I should hopefully have a cushion/pillow to gift a little girl we know for her 1st birthday.
Needless to say no Work in Progress Wednesday post would be complete without a link up with Lee over at Freshly Pieced so here it is. Hope to see you there.