Holidays don't really leave much spare time for sewing, but it's nice to have some portable projects to pick up and put down when there is a little free time. This summer I decided that I was going to try some English Paper Piecing for the first time. I found some lovely pre-cut hexagons in pink Liberty fabrics on etsy and decided these would be ideal to try paper piecing with.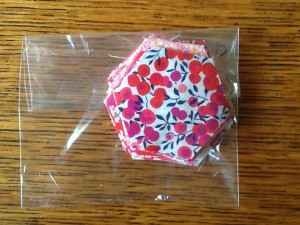 My husband recently bought a Silhouette Cameo and he very kindly cut me a stack of paper hexagons ready to start my piecing.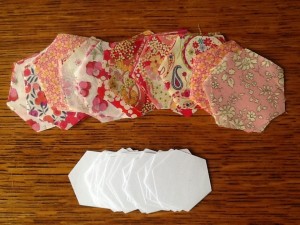 In the few spare moments I've had to date I managed to start covering the papers. I'm not sure yet exactly what I'm going to make, although I'm leaning towards butterflies at the moment.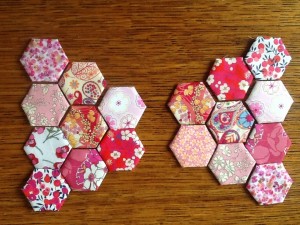 I'm linking up with Work in Progress Wednesday over at Freshly Pieced. Hope to see you there.