There have been a few nice additions to my stash this week. A few weeks ago Julie over at The Intrepid Thread held a giveaway with a wonderful Dear Stella charm pack as the prize. This was no ordinary charm pack however, it was a mega charm pack containing all of the fabrics in the Dear Stella Spring/Summer 2013 lines and I was lucky enough to win this bundle of gorgeousness.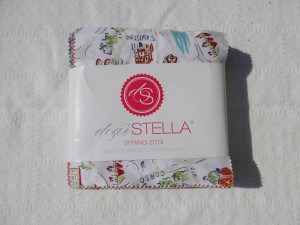 I've only had the quickest of flicks through the fabrics, but they are all wonderful and once I return from holidays I'll hopefully get a chance to really go through them in detail and plan a few nice project.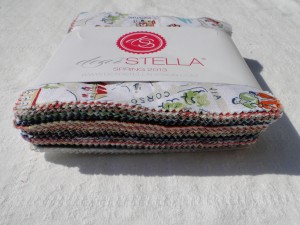 At the same time Matilda by Alice Kennedy for Hawthorne Threads arrived in stock. I'd really love the fabrics in that collection so I quickly ordered me a bundle.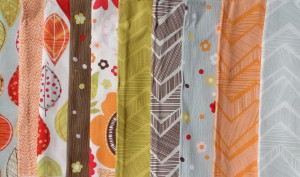 To make the most of my order I added some yardage of the grey and berry linen tiles fabrics from Moda's Winter's Lane by Kate & Birdie Paper Co. These will be great for quilt backing, as background fabrics and for so much more.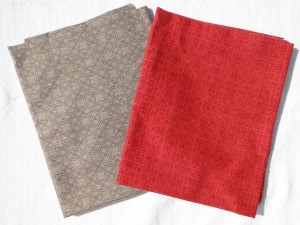 Julie also sent me on these two beautiful pieces of fabric which will work wonderfully with several pieces in my growing scrap collection.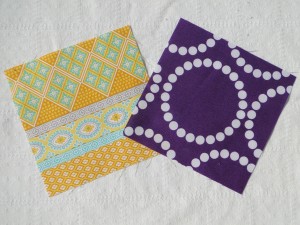 My final addition this week was to my library of quilting books. Early this week I found out that the quilt design I had entered in the Wallflowers Quilt Design Contest over on Threadbias had placed in the final five and as a runner up I got an ebook copy of Growing up Modern by Allison Harris, as well as a $15 gift certificate to Pink Castle Fabrics which I am sure I will put to good use really soon.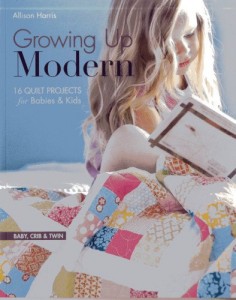 Linking up with Kristy at Quiet Play who is hosting this weeks Sunday Stash post. Hope to see you there.