For some sun is a must for summer holidays. For me it's the sea that's a must and each summer I head home to Ireland on holidays and to a little piece of heaven called Eagle Point Camping. Located on a small peninsula at the top of Bantry Bay in West Cork it is, for me, We've been going caravanning and camping there for 31 summers now and my summers just don't feel complete without at least a few days spent there. It my rain or it may shine but no matter what it does I always enjoy my time there and with views like this who can blame me.
Last week I started work on some EPP and I must admit that I am completely hooked. It's a wonderful portable project and is much easier and quicker than I had thought. Once I decided I was going to make some butterflies I went on to cover papers with all 60 of the precut Liberty hexagons I had purchased. Now we are camping and I must admit that while there has not been much time for sewing over the past few days I still seem to have made plenty of progress. Somewhere in between mornings spent collecting shells, playing with stones and searching for crabs under seaweed and afternoons spend splashing about in the sea I've managed to find time to piece together the first two butterfly wings. I still need to purchase some fabrics to make up the bodies of the butterflies, but I will get to that in due course.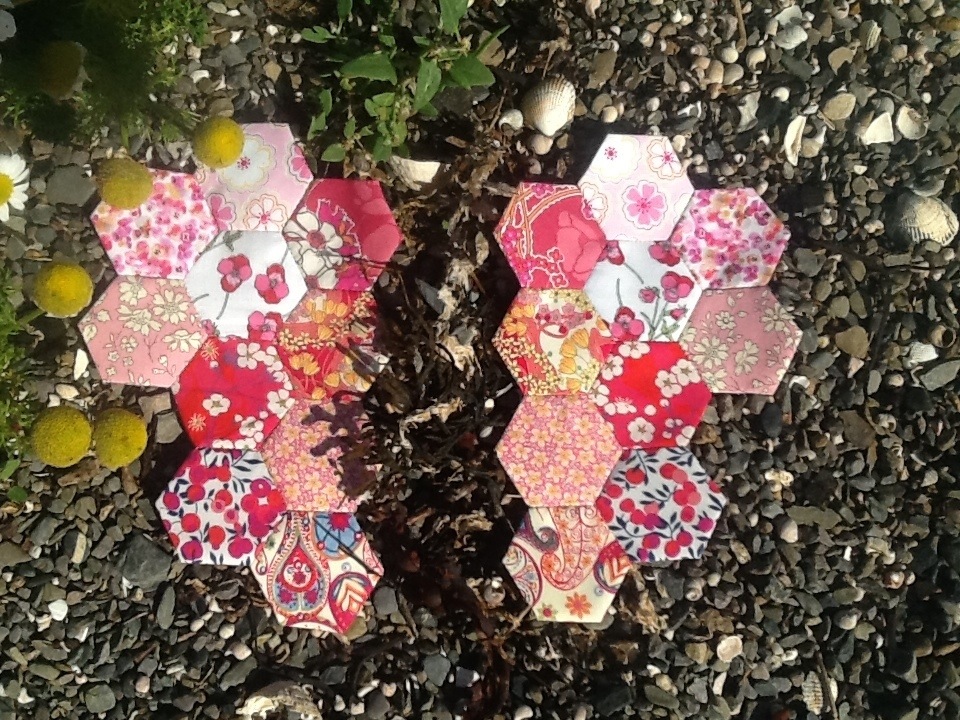 In addition to working on the butterflies I've also started work on the first of the snowmen blocks for the Primitive Gatherings Block of the Month Quilt Kit "Warm Winter Blessings". Little packets of fabric have been arriving in the post over the past few months and I'm delighted to have finally started work on them.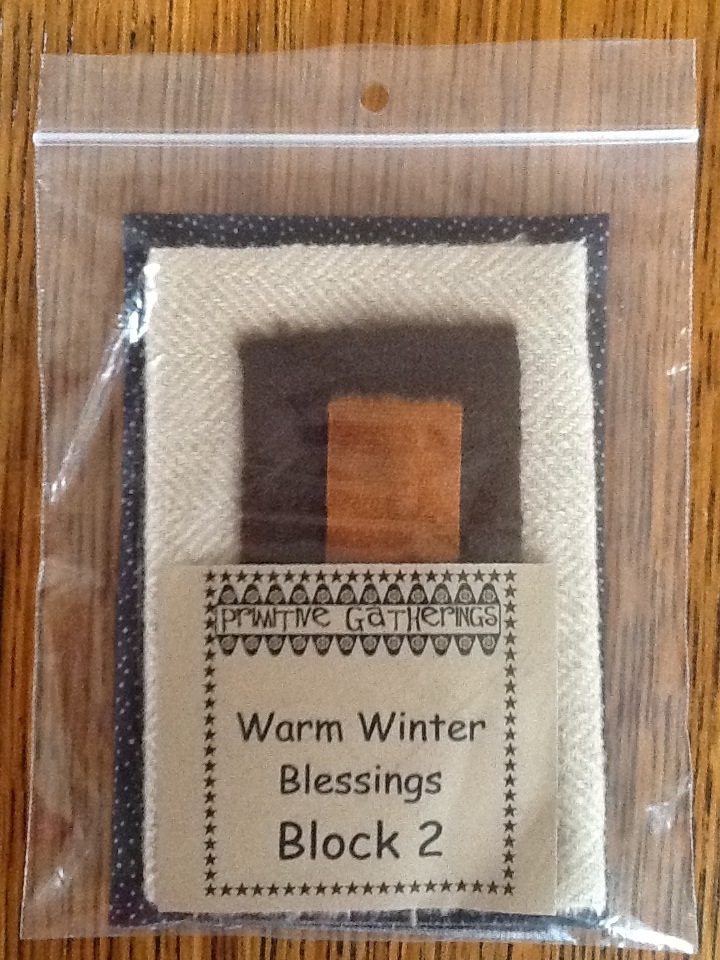 Before we set off for camping I pieced together all of the appliqués on the first three blocks. This is my first time to work with wool appliqué and I really love the depth of texture that it adds to the project.
I was initially concerned about the intricacy of this project and the degree of detailing that was required but as I stitch the first block I find that I am very comfortable with this project and I am really enjoying watching the first of my snowmen come to life.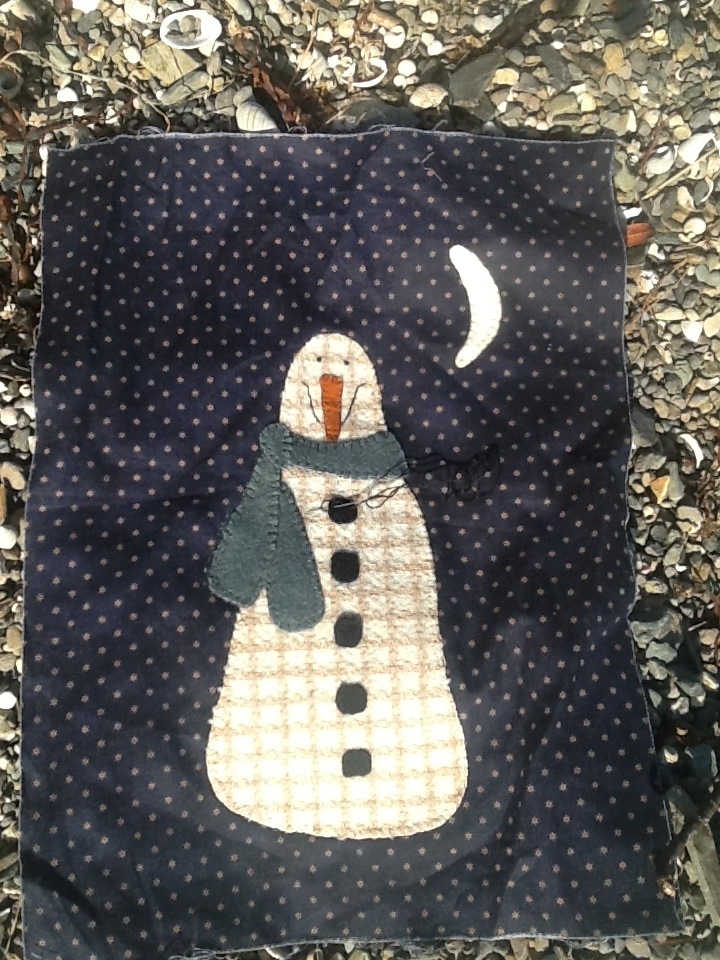 I'm not sure I will find the time to finish all three of these snowmen while on holidays as I had originally planned but I will keep them ready along with my EPP to work on at home when we get back to sunny afternoons in the garden.
Linking up with Lee over at Freshly Pieced for Work in Progress Wednesday. Hope to see you there.