I really enjoyed taking part in the recent Sweet Pouch Swap hosted by Alyce over at Blossom Heart Quilts. There is so much to enjoy about swaps – meeting new people, discovering new blogs, challenging yourself to make the best you can and then deciding you's love to do it all over again. And so I've not just signed up for one more, I've signed up for three more.
The first I discovered was a Halloween Sewing Swap being hosted by Martha over at Blooming Where I'm Planted.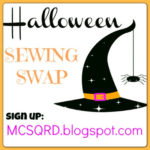 Sign-ups closed fairly quickly on that one and I was glad to get in. I've some nice themed fabrics ordered and am ready to get creating just as soon as they arrive and while I'm waiting I've started with a little cross stitch.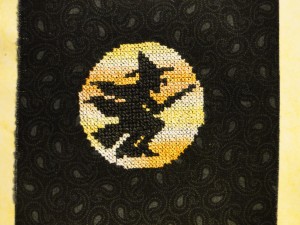 The second swap I signed up for is a Secret Tote Bag Swap being hosted by Lia over at Lia's Handmades. The theme of this swap is nature, and I have lots of ideas about how to incorporate that into a tote. We should hopefully find out who are partners are next week and I'm excited to learn what my partner's likes and dislikes are and whether I can use any of the ideas I have.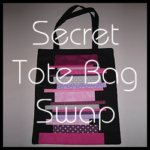 The last swap I've signed up for is actually a monthly swap. I've joined the lovely group over at Doll Quilter's Monthly and look forward to swapping quilts there in the months ahead. September's theme is Quilts within Quilts so maybe I'll be making a miniature quilt or two this month.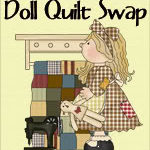 Have you taken part in any swaps recently? I'd love to hear about them if you did.