A little while back Molli Sparkles made mention of organic fabric designer Saffron Craig. I instantly fell in love with her collections and while trying to make up my mind which fabrics from her current collection I would like to purchase I stumbled across her older Beetle Bugs collection. I have this thing for bug fabrics, I guess it's having two little boys to stitch for.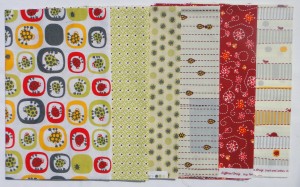 These will restock my bug fabric collection nicely as it was a bit depleted from making my Bug Picnic quilt earlier in the year, and I think they will match in nicely with the fabrics that do remain.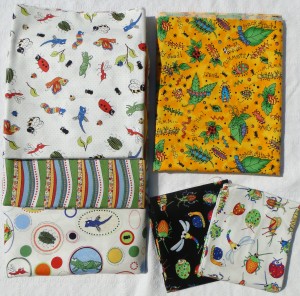 The other recent addition was a layer cake of Boy Crazy by My Mind's Eye for Riley Blake Designs. I couldn't resist this one. The colours, the designs…. so much fun.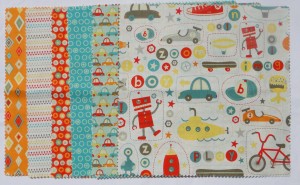 Linking up with Fiona over at Finding Fifth for the latest Sunday Stash update. Hope to see you there.