Friday I did a little sewing and it started off with this.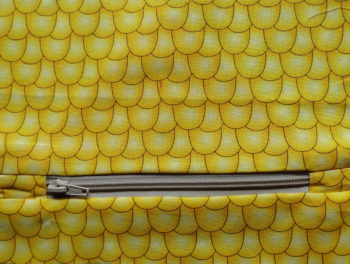 That was followed up with a nice little pocket.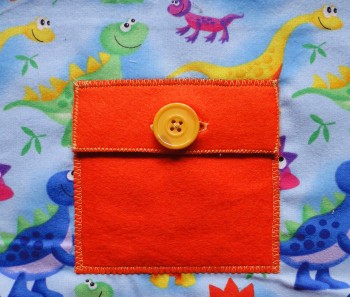 I then went on to add a few of these.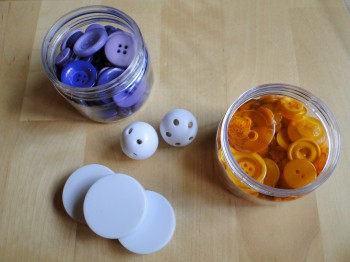 Some fun with rattles, felt and fussy cut fabric resulted in these.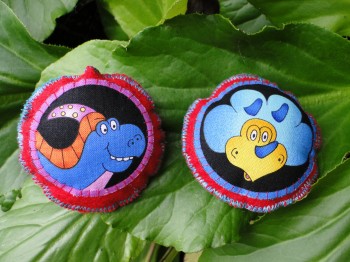 They will fit in a pocket.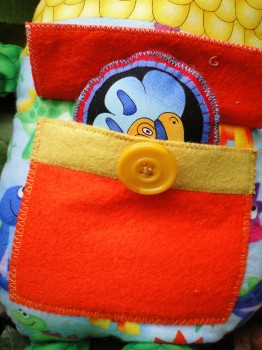 Or in the zippered pouch.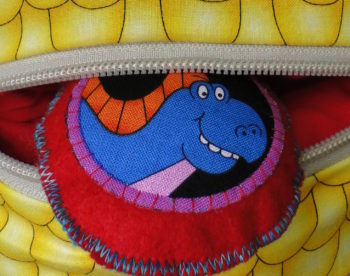 My creation?
Why a monster of course!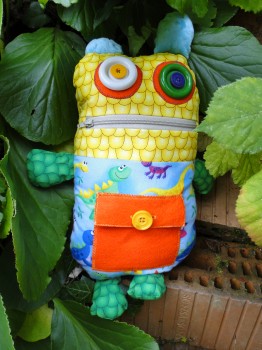 He's a 1st birthday present for a cute little boy we know. Monster has a soft flannel body, felt pocket and scale like head and limbs. There are jingle bells in his minky ears, and his zipper mouth opens up so he can be fed.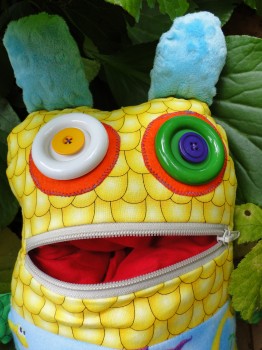 Dinosaurs are his favourite food so it's just as well there are two dino rattles for him to snack on.