The last couple of months have been busy ones in our house and as a result it has been a while since I wrote a Sunday Stash post. This week I though I'd share a couple of my recent scrap bag purchases with you all. I'm a huge fan of scrap bags and have used them for many of my projects. I have yet to purchase one I haven't been more than delighted with. When I saw that Southern Fabric recently had a Wrenly scrap bag for sale I couldn't resist and I wasn't disappointed. Although most scrap bags I buy usually contain wof strips of fabric this one was slightly different and contained 8 beautiful fat quarters from the Wrenly collection.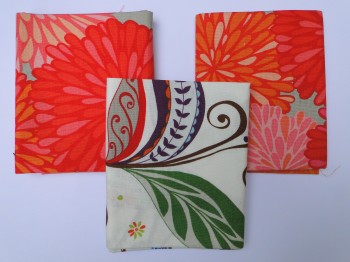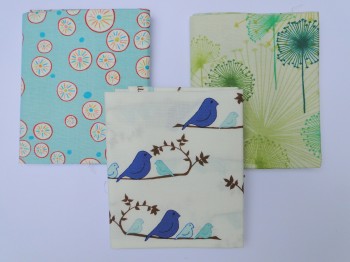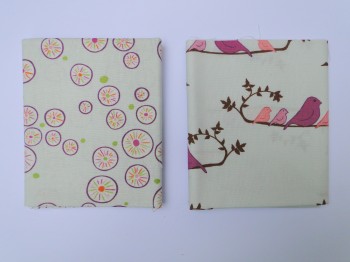 My next addition was a box of beautiful scraps from the Barcelona collection that arrived earlier this week from Brigitte Heitland of Zen Chic. When I saw a post on facebook at the start of the week mentioning that there were Barcelona scrap bags currently for sale on her etsy store ZenChicQuilts I couldn't resist snapping one up. It arrived a couple of days later much to my delight.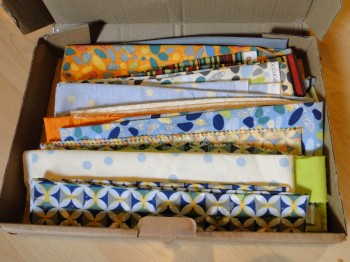 Because I've really been enjoying the wool appliqué work that I've been doing on and off over the past few months I decided that it would be a nice to have some wool scraps so that I could play around with a few of my own designs. After a quick browse on etsy I came across Quilting Acres and couldn't resist purchasing two scrap bags of their beautiful hand dyed and felted wool.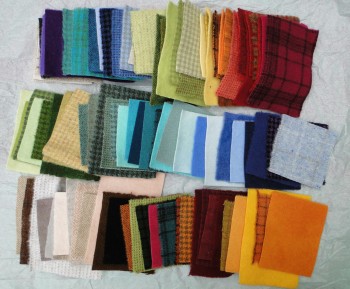 My last addition was not purchased as a scrap bag, but rather as a special commission of pre-cut 1.25″ liberty lawn hexies from the lovely Ali of Very Bery Fabrics. Unfortunately some of the order is now nothing but scrap 🙁 After a run-in with the postal sorting machine the beautiful hexies that should have arrived all neatly stacked and packaged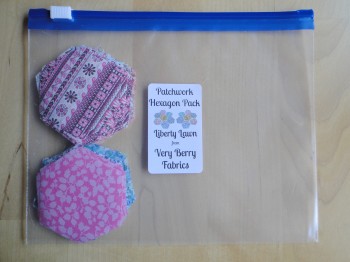 arrived in a very sad and sorry state.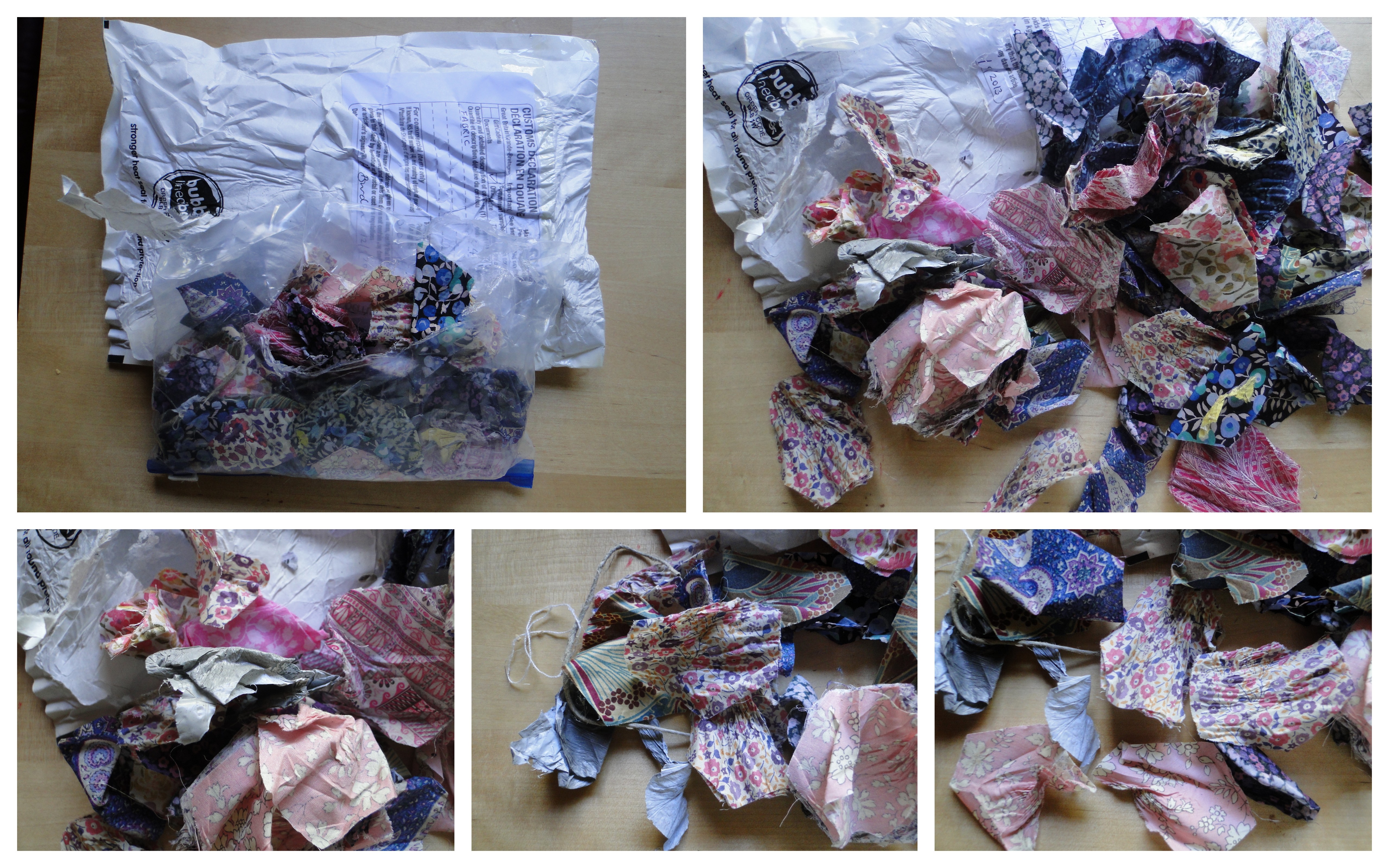 After much ironing and sorting through the pile I was able to salvage many of the hexies, but as the original order was specifically cut to order I won't have enough of these hexies for the project I had in mind. Those that have been saved had been stashed for future use, those that are beyond saving will still find a use as stuffing in pincushions.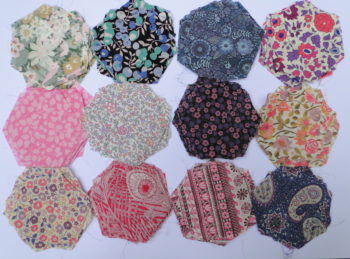 The good news is that as this problem was purely the fault of the post they should be reimbursing me for the cost of a replacement order.
Linking up with Sunday Stash which this week is being hosted by the lovely Alyce over at Blossom Heart Quilts. Hope to see you there.