Blogger's Quilt Festival is in full swing over at Amy's Creative Side and I have decided to enter my Bug Picnic quilt into the throw quilt category.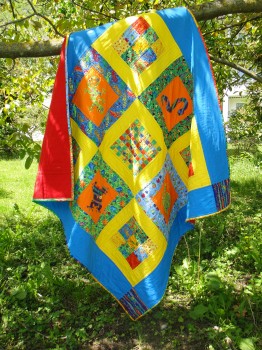 Some of you will remember this quilt from earlier in the year. I decided I would make a quilt for my boys and opted for some nice fun prints.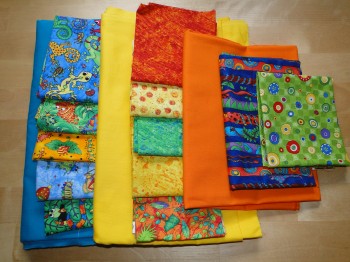 I mixed a few different techniques to create the different panels. There was some weaving for the central block,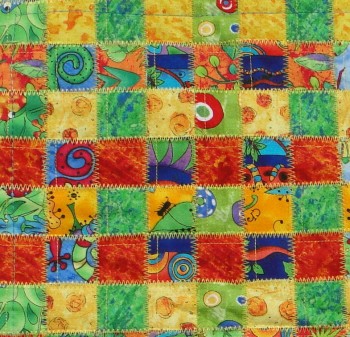 some appliqué that picked up on the creatures frolicing about in the border fabrics,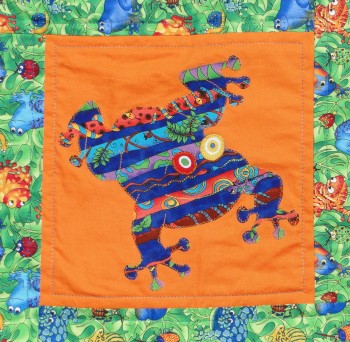 and some simple 9 patch corner blocks that mirror the overall nine patch design I used.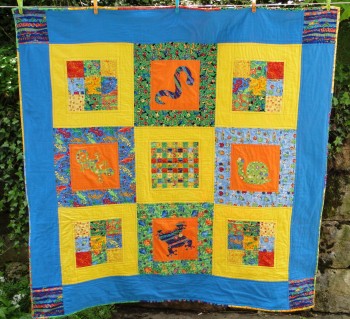 The quilt, which finished up at 57″ square was backed with fleece because I intended it to be used as a picnic quilt in the warm summer months and as a throw quilt to snuggle under when the colder winter months came around.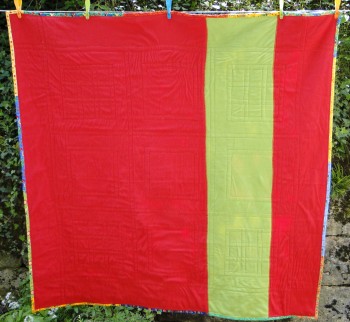 It was bound with a scrappy binding making use of most of the prints that appeared in the quilt.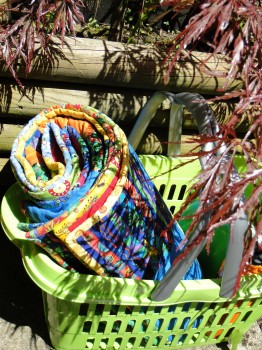 We've had a summer full of picnics and garden fun with this quilt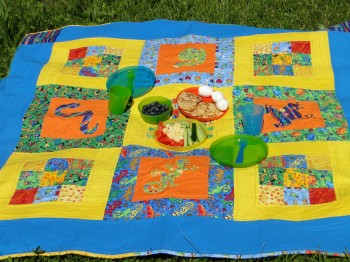 and now we look forward to a winter of snuggling up under it to read our favourite books.
I hope you've enjoyed reading about my entry to the Blogger's Quilt Festival, and if you haven't already visited the festival then I do hope you will take some time to go and see all of the other wonderful quilts that are entered.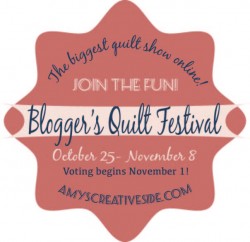 .