The past week has again seen me busily sewing away on a few swap items that I will soon be sending on their way.
I made a rather cute little pincushion for the Strawberry Pincushion Swap being hosted by Erin at Why Not Sew ? Quilts.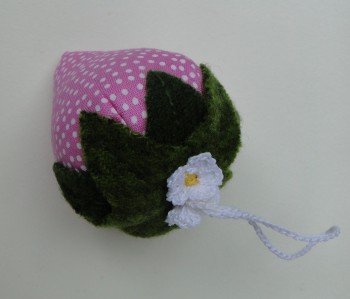 This was so quick and easy to make that I'm now working on a few more for myself.
For the Secret Tote Bag Swap being hosted by Lia from Lia's Handmades I designed a nicely structured tote bag that is in the final stages of construction. Today I hope to add the handles and then attach the lining to the outer body to finish the bag.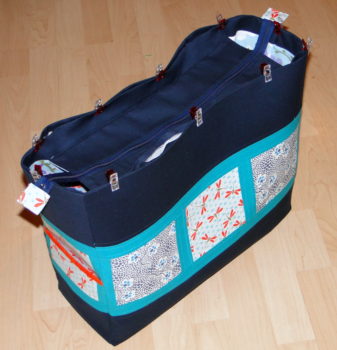 But as I sew for others I am also keeping a little time aside to also sew a few little things for myself. I pieced together this little butterfly on my train commute to and form work. He's destined to be the centrepiece of a new bag I am making for myself.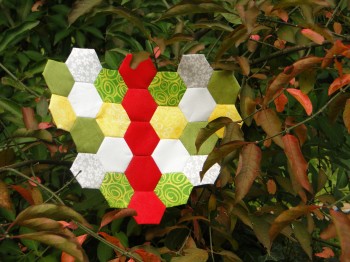 I've also been doing some qayg work with some of these beautiful fabrics.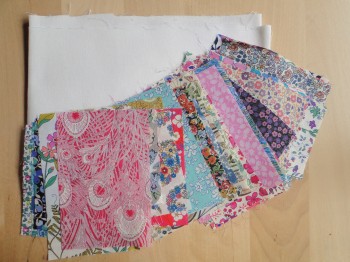 Hopefully that little project will soon be ready to share with you all. The Liberty prints are from a scrap pack I was sent by the lovely Alice from Very Berry Fabrics. Aren't they just stunning?
Linking up with Work in Progress Wednesday over at Freshly Pieced. Hope to see you there.