Yesterday I shared with you the details of the strawberry pincushion I made for a recent swap. Well once I had made that pincushion I couldn't resist making more. As soon as I had completed my first strawberry I couldn't help but think how beautiful it would look hanging up, and that led me to thinking about how beautiful a festive version would look hanging on a christmas tree. With that in mind I quickly set about gathering a few supplies: my crochet hoot, some white crochet cotton, some Christmas fabrics and a little wadding to stuff the strawberries. A little late night crochet while watching a movie couple with a few quick sewing breaks in between loads of ironing and I had my first couple of ornaments ready.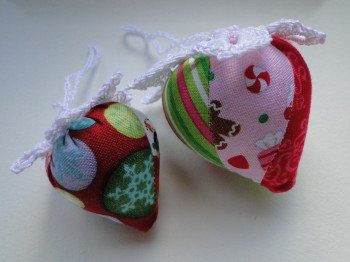 For the smaller ornament I used half a 5″ circle of fabric to make the body of the ornament.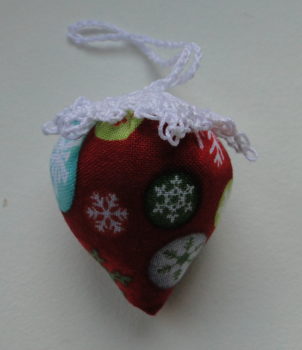 The body of the larger strawberry was made from half a 6″ circle of fabric. As the only Christmas fabrics I had to hand were jelly roll scraps and a charm pack I sewed some jelly roll scraps together to create a piece of fabric that I could cut out my half circle from. This resulted in a lovely variation in colour in the finished ornament.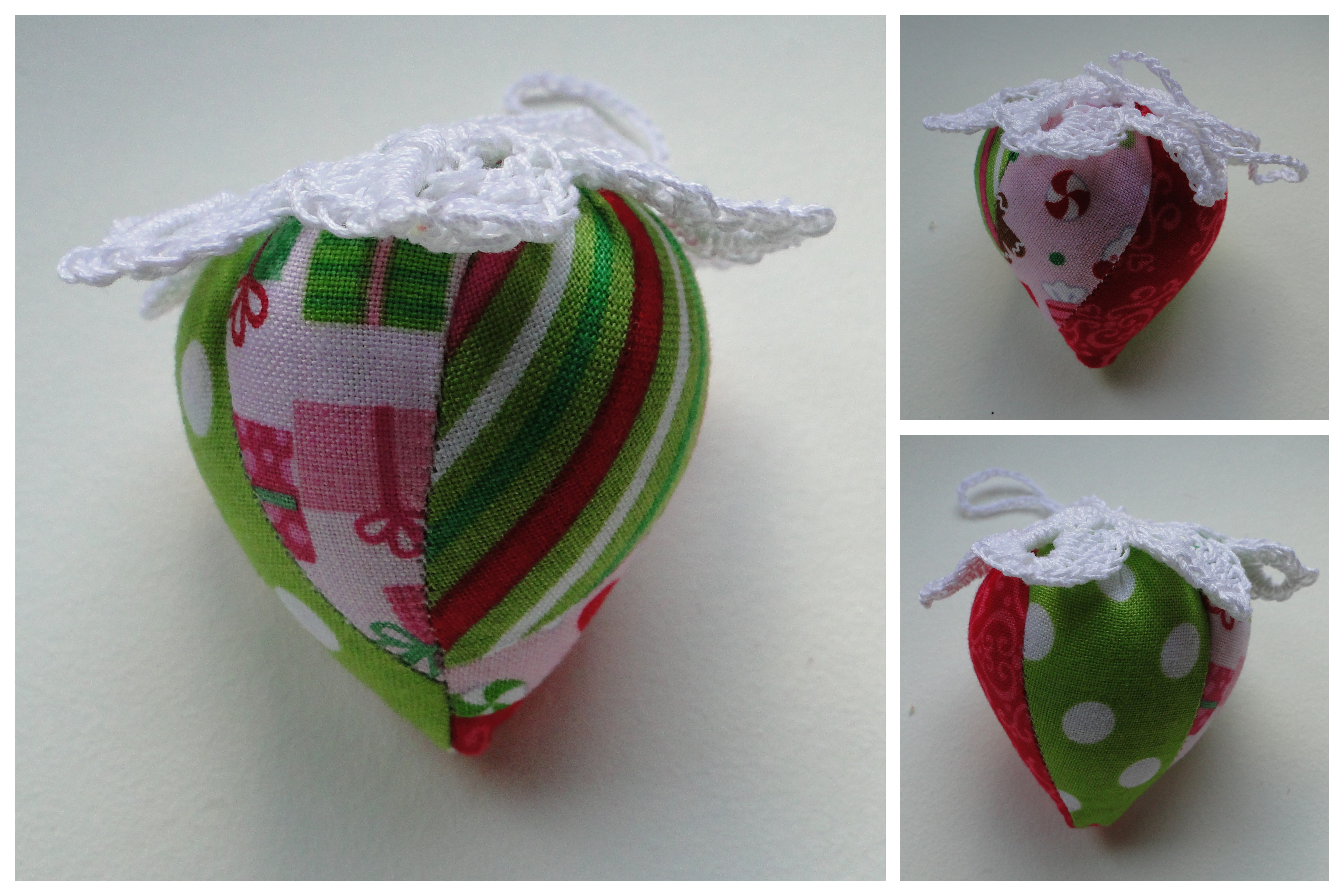 For the tops of each ornament I decided on crocheted snowflakes. The pattern for the larger snowflake was adapted from a pattern that I found in the Snowcatcher Crocheted Snowflake Pattern Directory and that for the smaller strawberry came from here.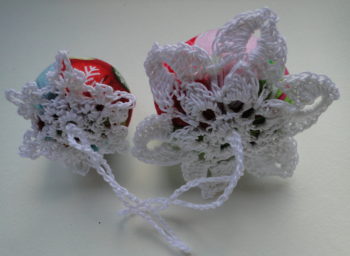 I have a feeling that there will be many more crocheted snowflakes made in the evenings ahead as I hope to make plenty more ornaments to adorn my tree this year.