I seem to find myself working with lots of Liberty fabrics this week, not that I'm complaining one little bit. I never thought of myself as a floral person but these are such a joy to work with and now I find I can't get enough of them. Earlier today I shared my "English Garden" cushion and now there is just time for a quick peek at a couple of works in progress.
There are more butterflies in the making, like this blue and pink creature.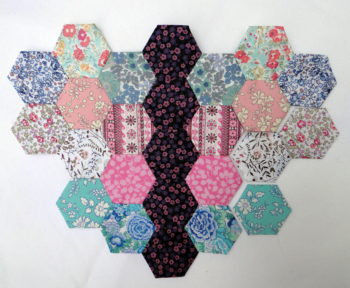 There are lots more mini hexies in the making too as I have decided that the butterfly quilt I had planned to make shall feature lots of different sized EPP butterflies rather than just the larger ones I have been making to date.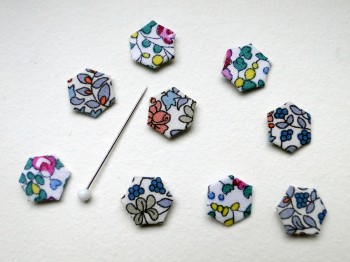 Linking up with Lee's Work in Progress Wednesday over at Freshly Pieced. Hope to see you there.