The MSBHQAL quilt along has drawn to a close and it's time to link up finished quilts (and quilt tops) over on Molli Sparkles. I wish I could say my quilts were finished but unfortunately they haven't progressed at all over the past few weeks.
The first top is finished. I've decided that this quilt will be called "Splintered Panes" as it reminds me so much of a stained glass panel.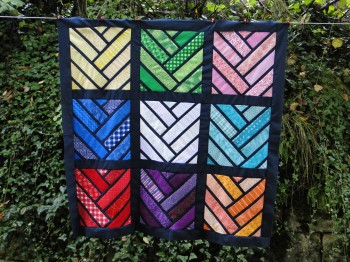 The second top "Odd one Out" remains as a single (mis-pieced) block and a pile of strips only partially sewn together.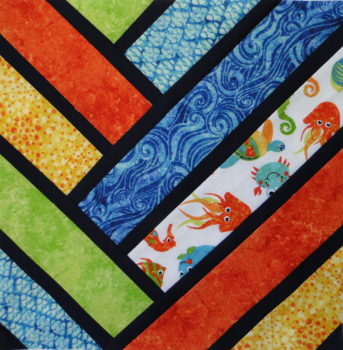 I realised as I started to piece the strips that I would not have enough of the marine fabric I was using as sashing and although it was promptly ordered over a month ago there were some unforseen shipping delays and the fabric only arrived late last week. With any luck I'll get a good run at this second top during the next week or two and then I will finally sit down to some basting and quilting.