There's nothing like a challenge to spice things up a bit. Several challenges, well that's just fun. The deadline for the NYC Mod quilters Double Wedding Ring Challenge happens to be next Sunday, Dec 1st, and I've just decided to enter.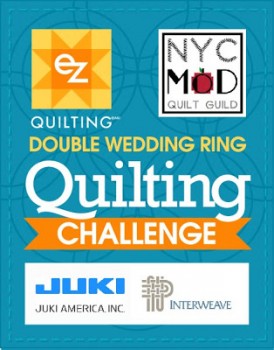 Okay so I'm not going to make a full sized quilt, but I am going to attempt a single ring mini. My first challenge was of course the design. I don't have any templates and don't have time to purchase any so I drew up a quick pattern in EQ7, printed it out so I could foundation piece my rings and dove straight in.
The second challenge, well that's got to be actually making a DWR. I have never attempted this before. In fact I've never sewn flat curves before (challenge three?). However, nothing ventured nothing gained and as I have faith in my abilities I dug out the stack of Liberty Tana Lawn charms I intended to use and got stuck in. The results I have to say were rather pleasing.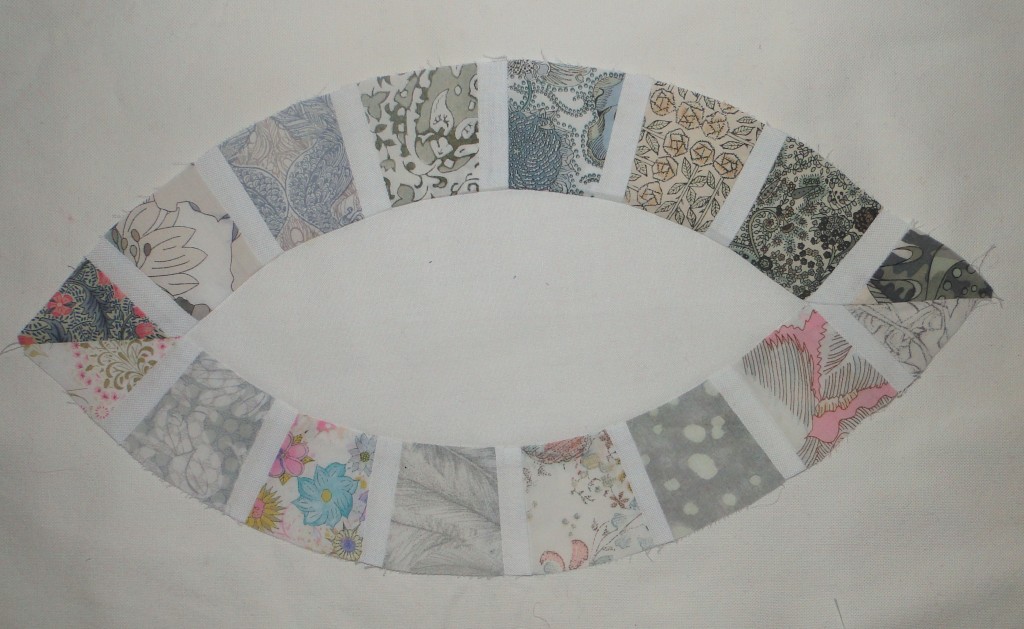 The first of the four sides quickly came together and it is exactly as I had hoped it would be. Now I must admit this base is rather muted in colour and while I do intend to use the same fabrics for all four sides I also want some pops of colour in this mini. What better way to add more colour than with lots more Liberty prints. I've also got a stack of mini blooms in the works (those made with the quarter inch hexies I have become so fond of) so I will be adding those for colour. How and where, well you'll just have to wait to find that out.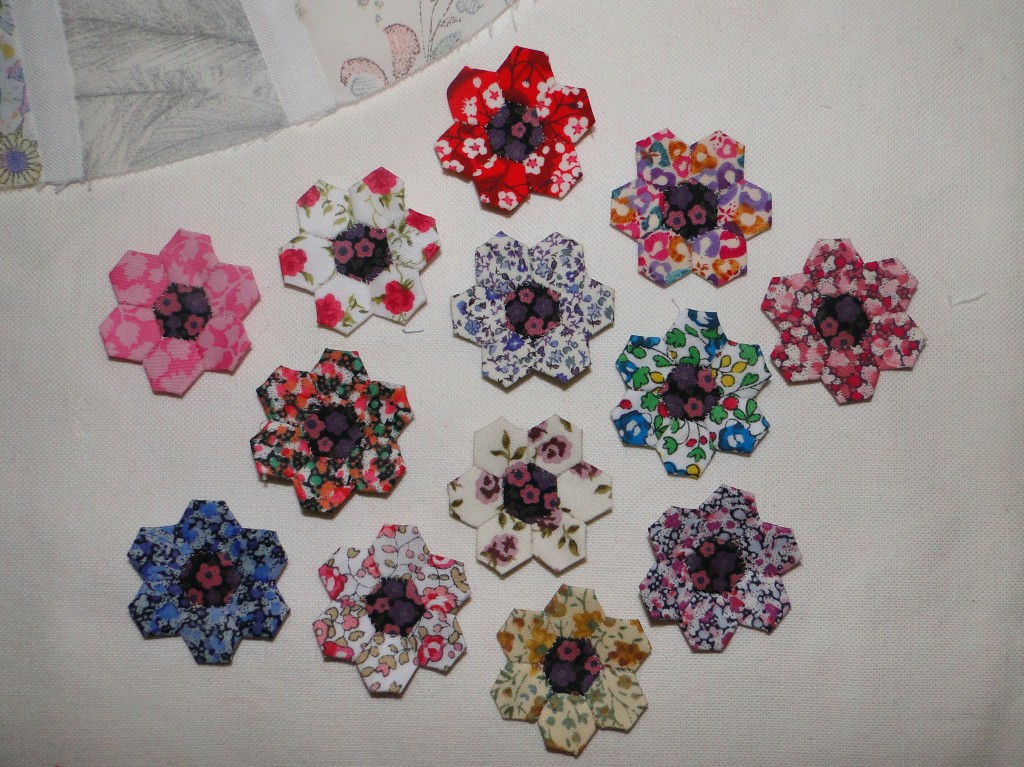 The final challenge – well to make the deadline of course. Time to get sewing!
Linking up with Lee's Work in Progress Wednesday over at Freshly Pieced and as this is a project is filled with a couple of firsts for me I'm also linking up with New to me in November over at Celtic Thistle Stitches.