The postman has been very kind to me of late. There have been some new fabric deliveries, more about those at a later date, along with some post all the way from New Zealand.
A couple of weeks ago I shared with you the autumnal mug rugs I had made for my New Zealand partner in the Quilting Gallery Autumnal Mug Rug Swap. Now the mug rugs my partner Merian made for me have arrived, along with a really cute potholder.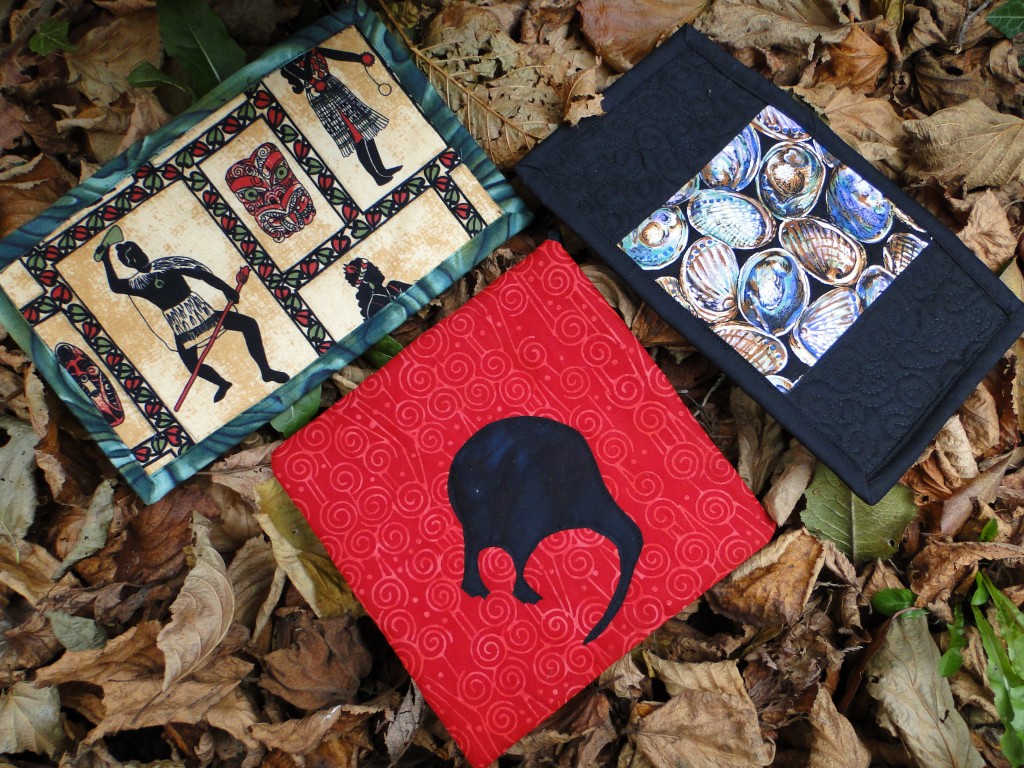 Aren't they just beautiful. Although the theme of the swap was autumnal when my partner asked if I would like her to make the rugs in New Zealand fabrics instead I of course said yes. I have not been disappointed and love the fabrics that she choose, in fact even the fabrics used to back all three pieces are just as beautiful as those on the front.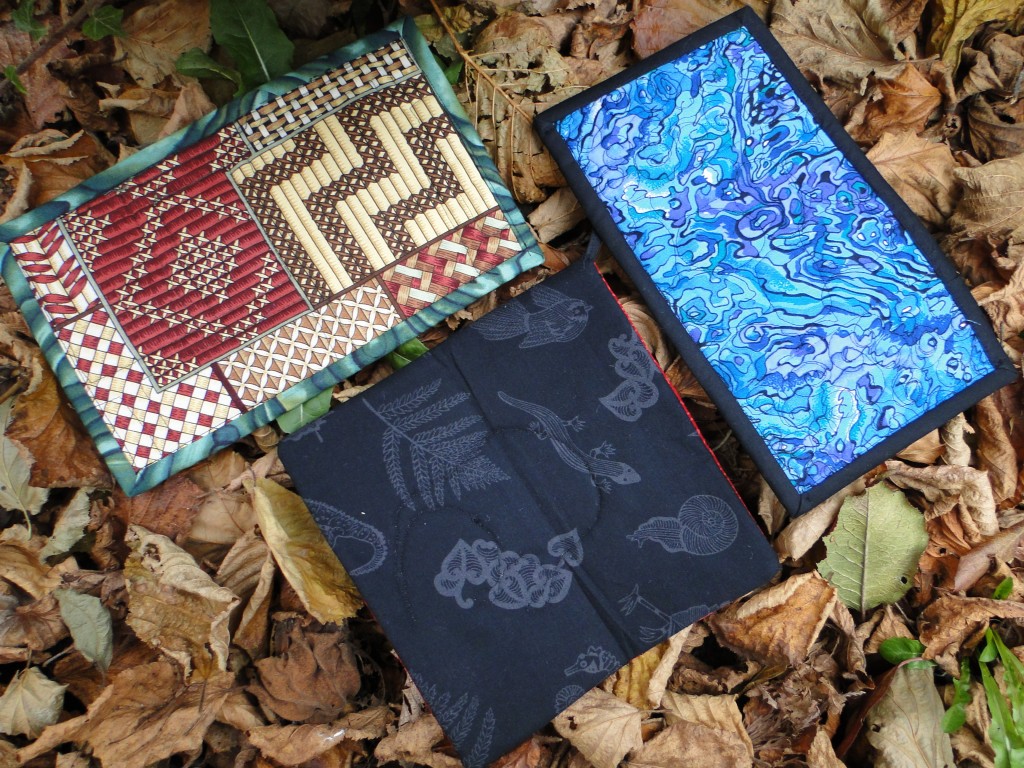 What about you? Have you received any nice post of late? How would you like some post from me? Well today is the last day to enter my Sew Mama Sew Giveaway Day giveaway so if you haven't entered all ready then why not do so and see if you will be the lucky one that I will soon be sending some post to.