This giveaway is now closed
Today is Sew Mama Sew Giveaway Day so I'd like to extend a big warm welcome to all of you who are visiting, and a welcome back to all of my followers.

I'm going to keep this short and sweet as I know many of you have lots of blogs to visit, so all I'm going to say about myself is that i'm a busy Mum of two little boys who loves to sew and quilt, craft and create and if you'd like to find out more about me and my makes please do have a browse around my blog.
For my giveaway I'm giving away a stack of 20 5″ charm squares in Liberty Tana Lawn cotton. I've picked a mix of neutrals and colours from my stash of charms and you'll find everything from flowers and feathers to unicorns and Hello Kitty on these fabrics.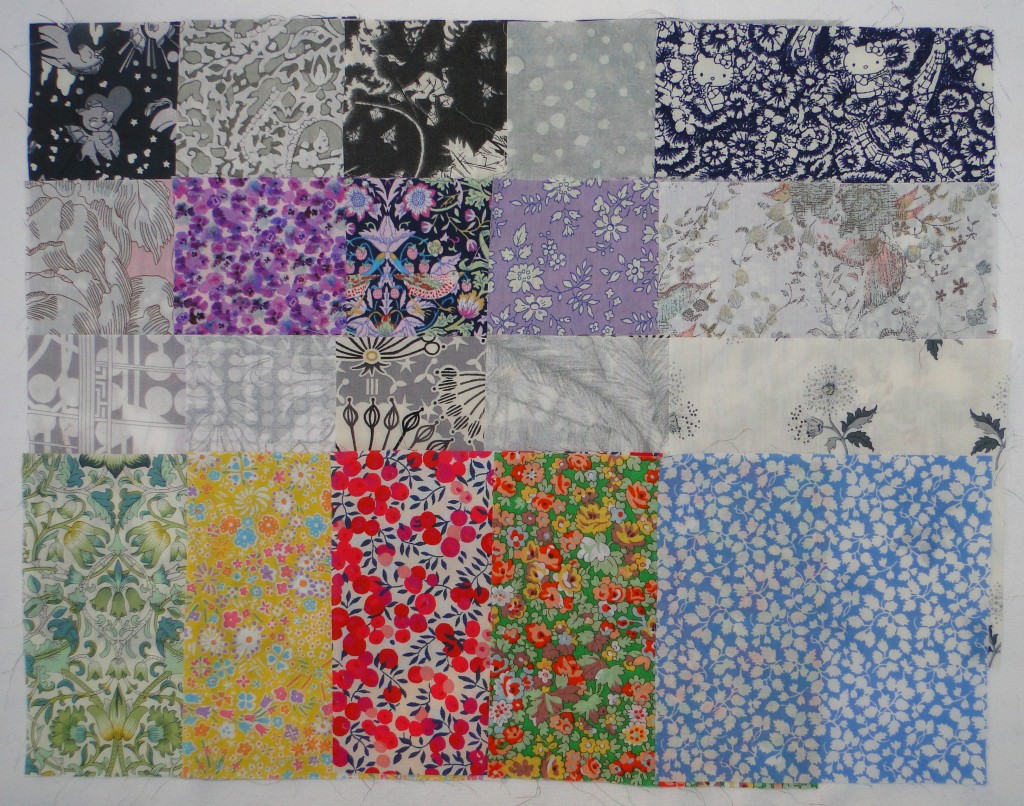 This giveaway is open to everyone. To enter just leave a comment telling me what you are most looking forward to this Christmas time. My followers get a second entry. Just leave me a seperate comment letting me know how you follow my blog.
The winner will be randomly selected after the giveaway closes on Dec 13th and contacted via email so make sure that the email address you enter on the comment form is correct.
Although I usually try to reply to all of the comments left on my blog I cannot guarantee that I'll have a chance to reply to all of comments left for the giveaway although rest assured I will be reading them all.
Best of luck, thanks for visiting and enjoy all the great giveaways.