A few years ago I decided it would be nice to make my youngest son something special to wear at Christmas time. I wanted it to be something we could keep and possibly re-purpose in years to come and so I decied I would cross stitch a design onto a plain top. An so a tradition was born. Every year since I have cross stitched a top for him and now I am also doing the same for his younger brother. There has been a penguin,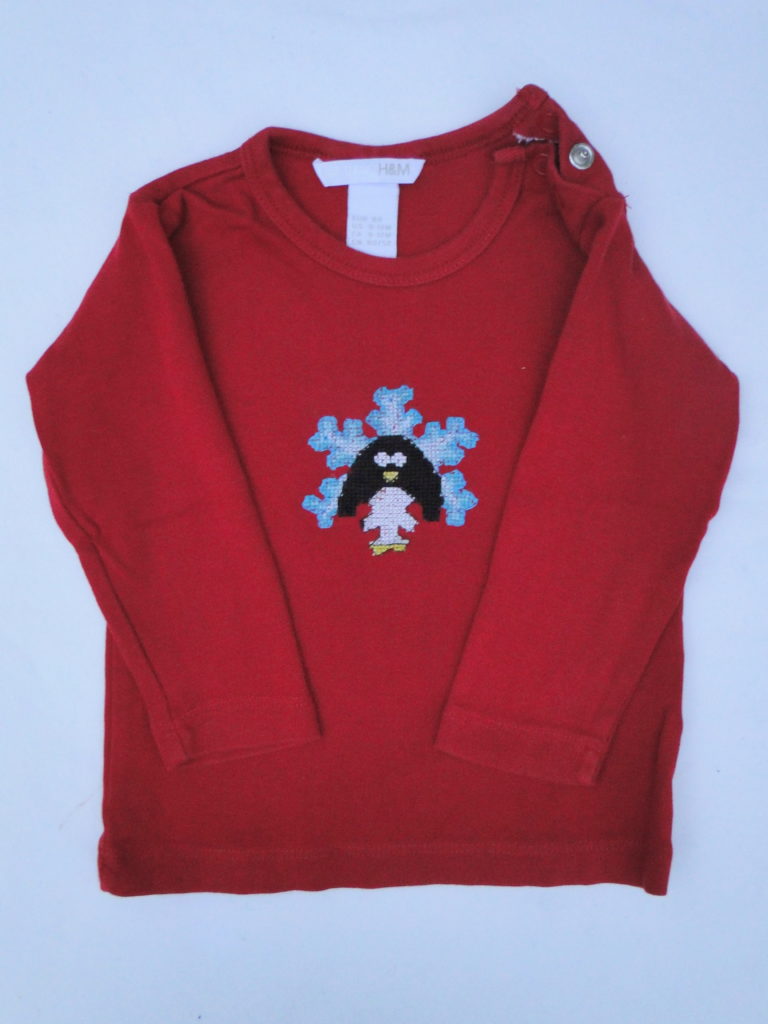 an elf,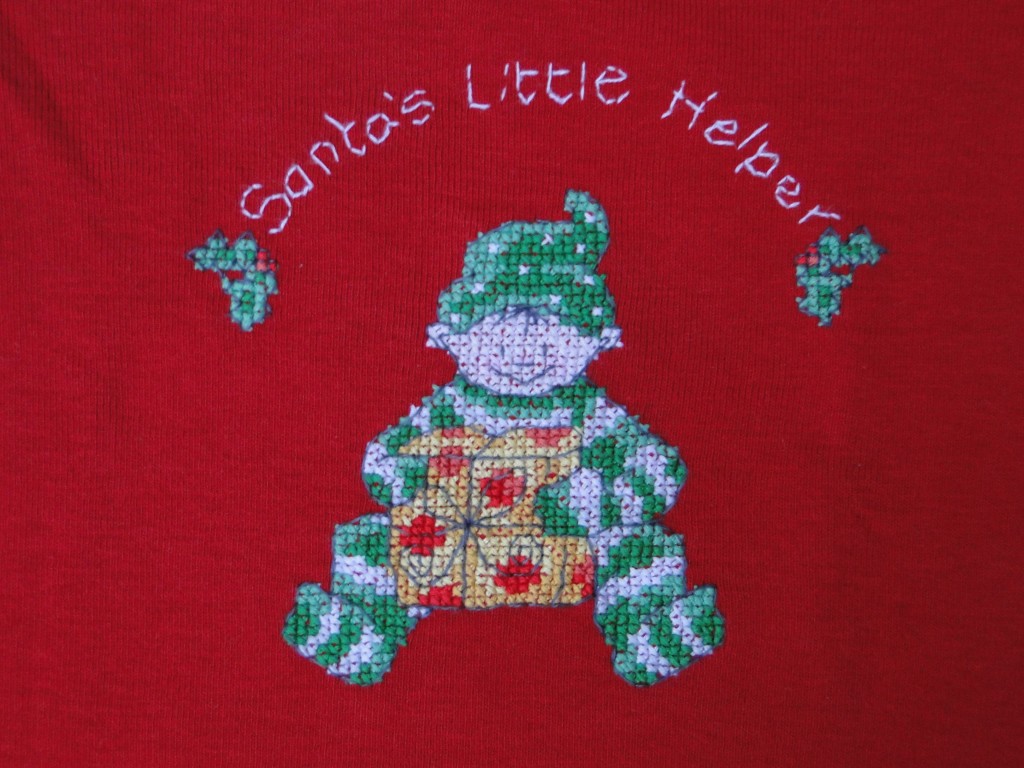 a festively attired dog,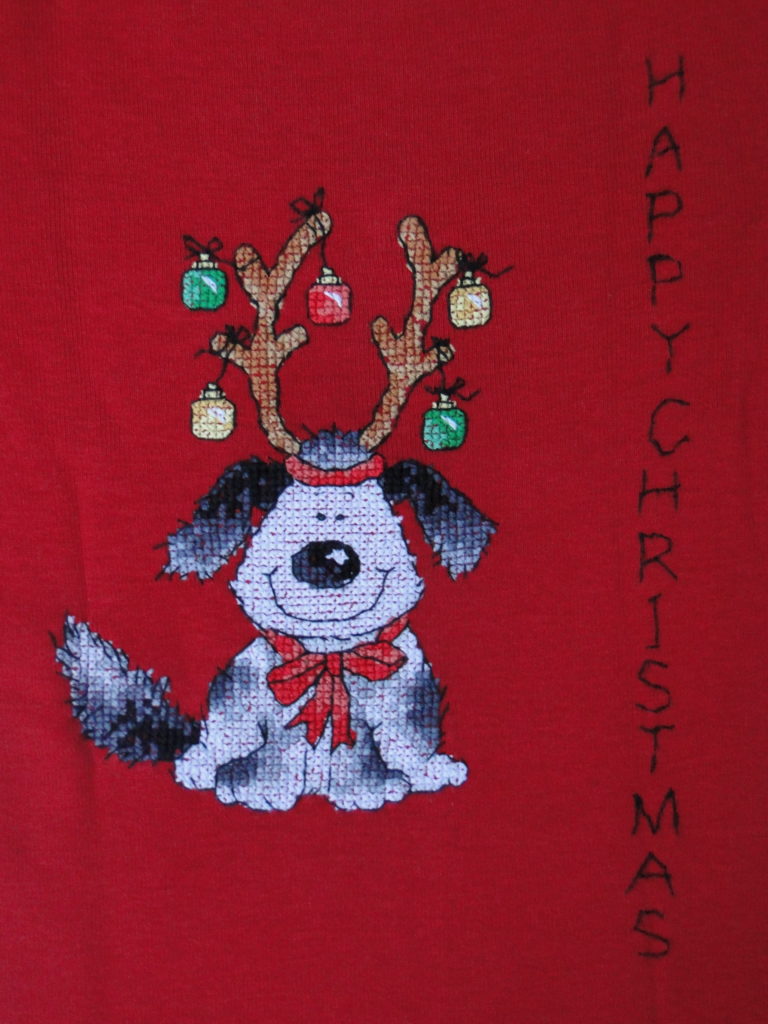 a reindeer,
and even a bouncy Tigger.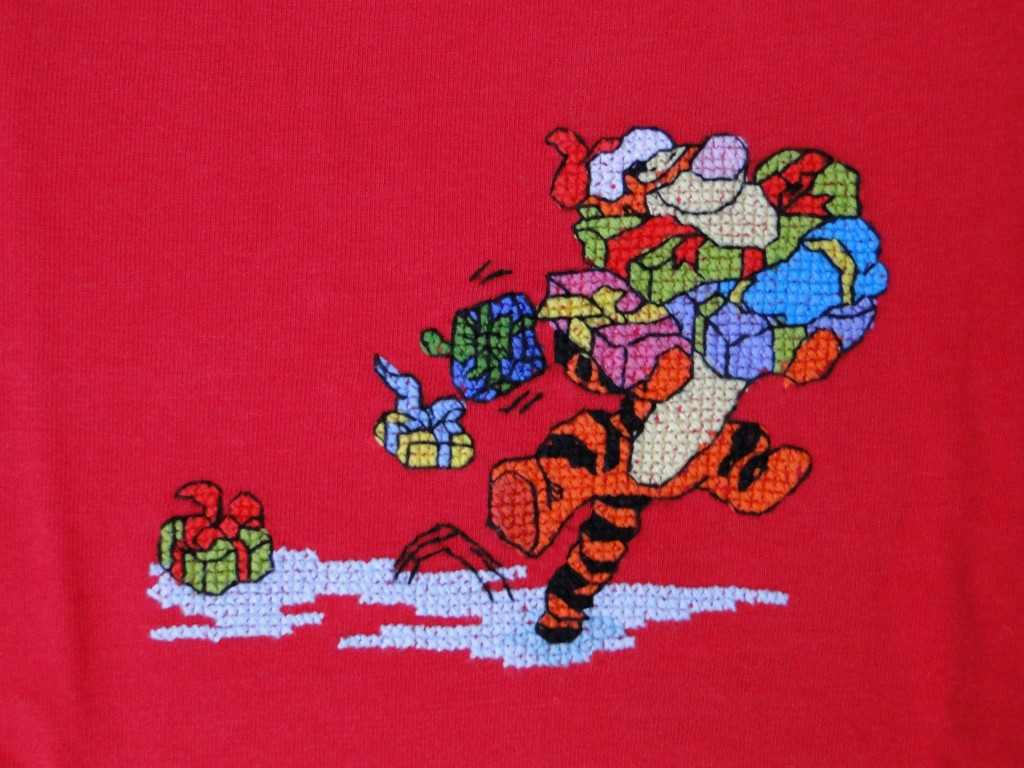 It may be a little last minute but I have finally started in on this years tops and the first of the designs is almost fully stitched.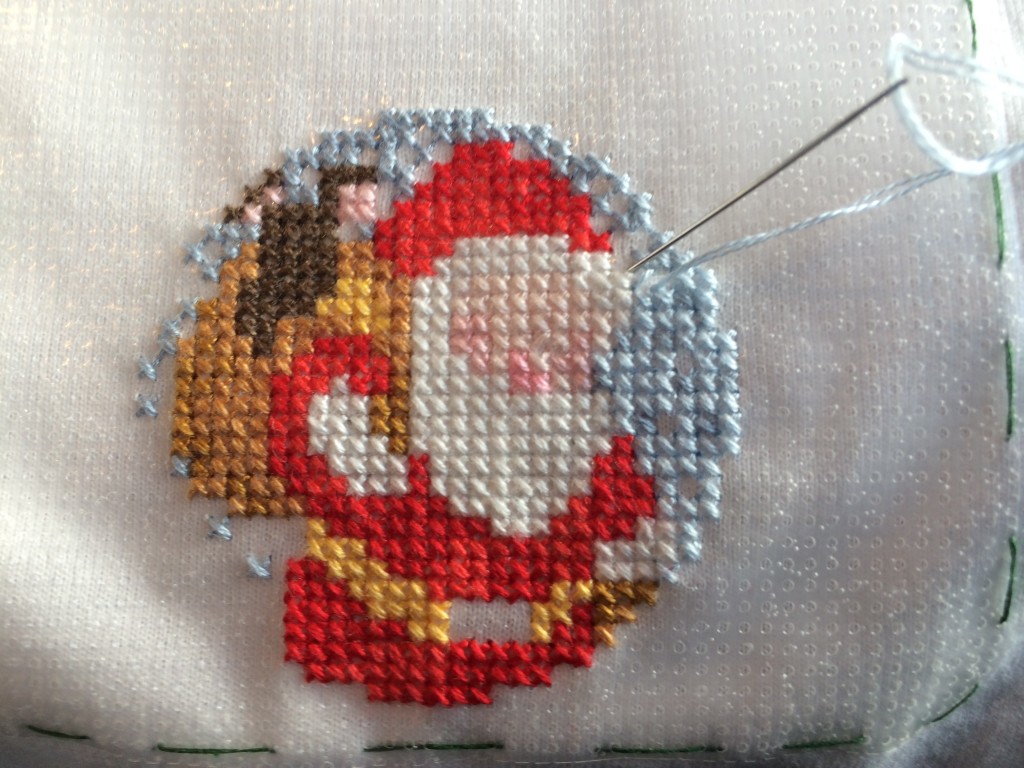 I have decided not to use red tops this year, firstly because I want to eventually make all of the designs into a quilt and want to add a little more colour to the mix, and secondly because I just couldn't find any red tops this year!
The second design is still to be decided on but I think it might just feature some festive owls which might sit well on the green top I have choosen. Thankfully there are several owls and lots of other festive designs to choose from in the various cross stitch magazines I have to hand (CrossStitcher, Cross Stitch Crazy and The World of Cross Stitching).
Now all I have to do is hope I can get these and the many other projects I have still in the works finished by the end of the week,
Linking up with Work in Progress Wednesday over at Freshly Pieced. Hope to see you there.