Liberty and linen really are a perfect match; they work together beautifully. So of course when I found a lovely piece of linen in the bargain bin at a local fabric store I couldn't resist getting out some Liberty lawn to team up with it.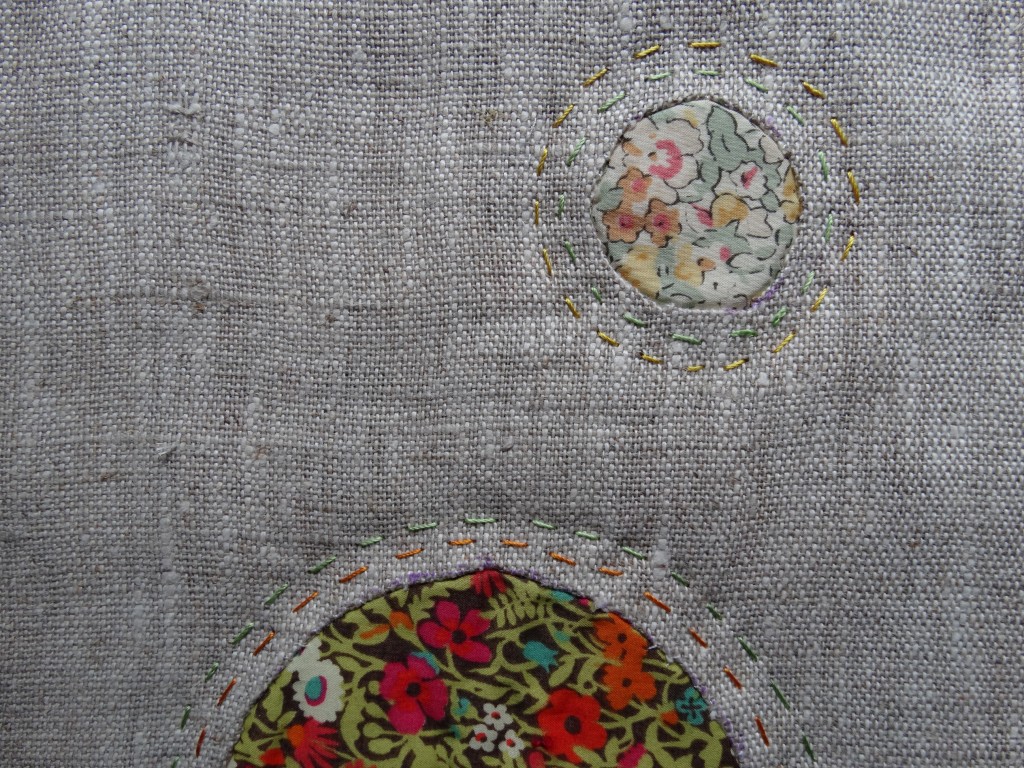 Because the linen is a heavier than what I would usually use for piecing with lawn I decided to try my hand at some reverse appliqué as I've been meaning to try it out for some time. Much to my delight I found it to be much easier than I had anticipated and it is a technique I can now see me using a lot more of in the future.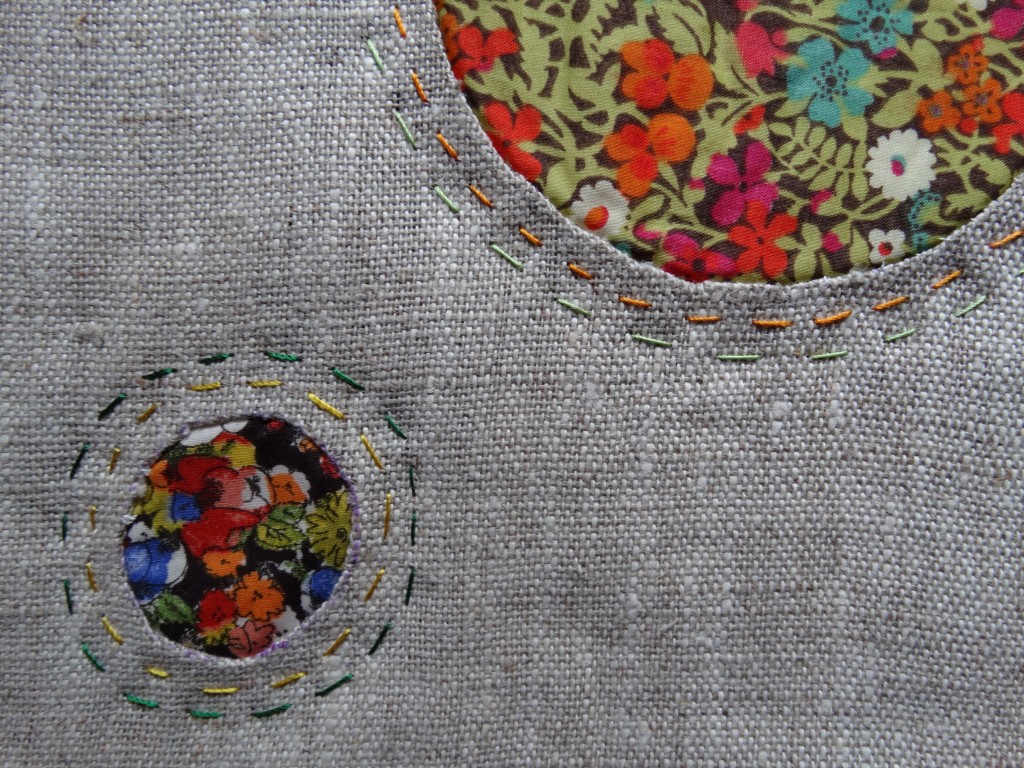 I've also been trying a little hand quilting, also a first for me. This, however, I found more difficult to get to grips with. There was so much to learn: anchoring the threads, achieving an even stitch length, keeping my circles evenly spaced and so much more. My attempts are far from perfect but I feel I am making good progress.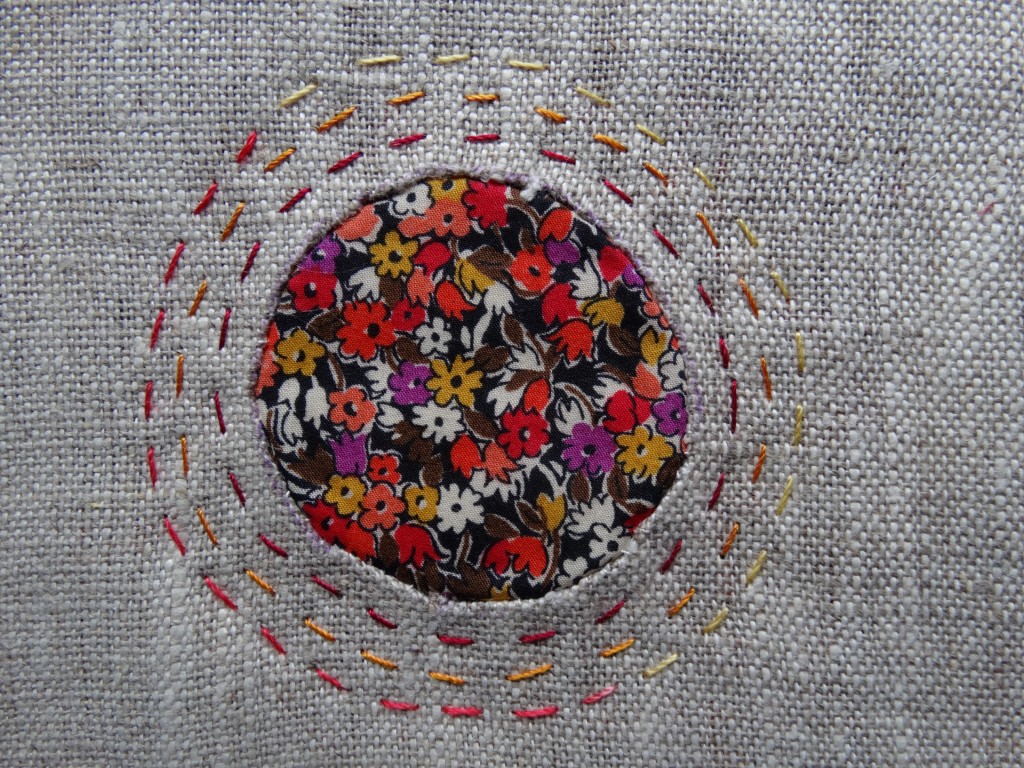 As well as this project I am still working on my Liberty EPP butterflies. I have now 6 designs ready and the second one has been completed.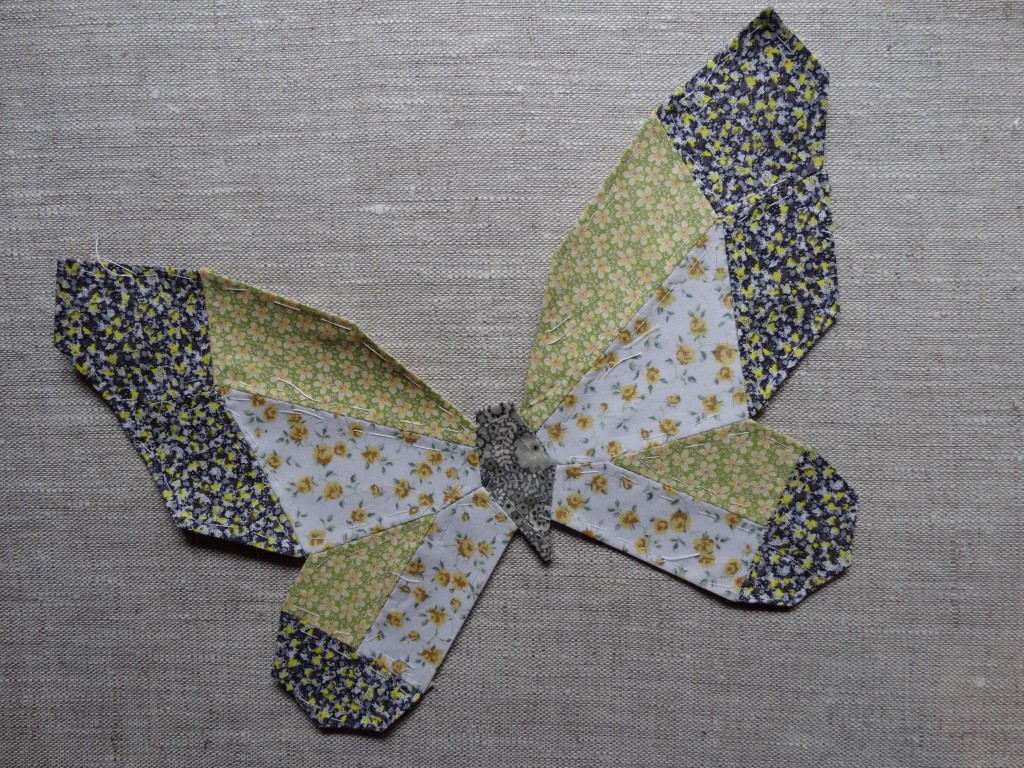 I do love how the two butterflies I have now completed look against a linen background so I think that any future plans I have for including these in a quilt is going to also involve lots of linen.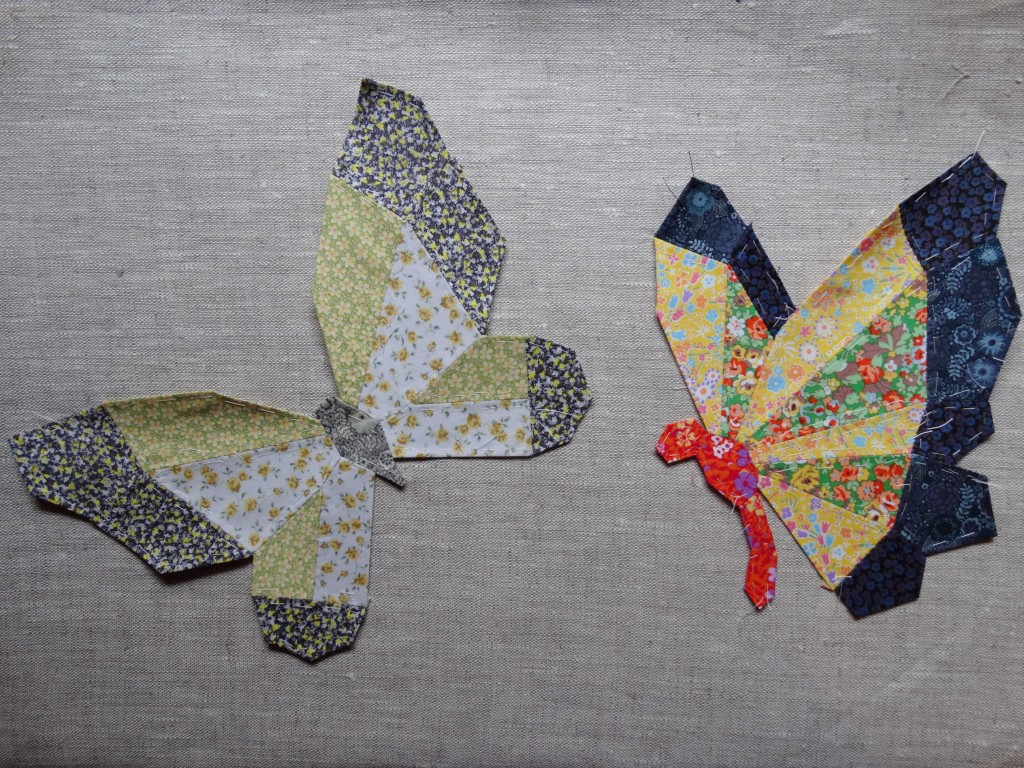 It's not all been Liberty and linen here however. As part of my plan to get organised for Christmas this year I've dug out the beginnings of the Warm Winter Blessings quilt that I started on last year.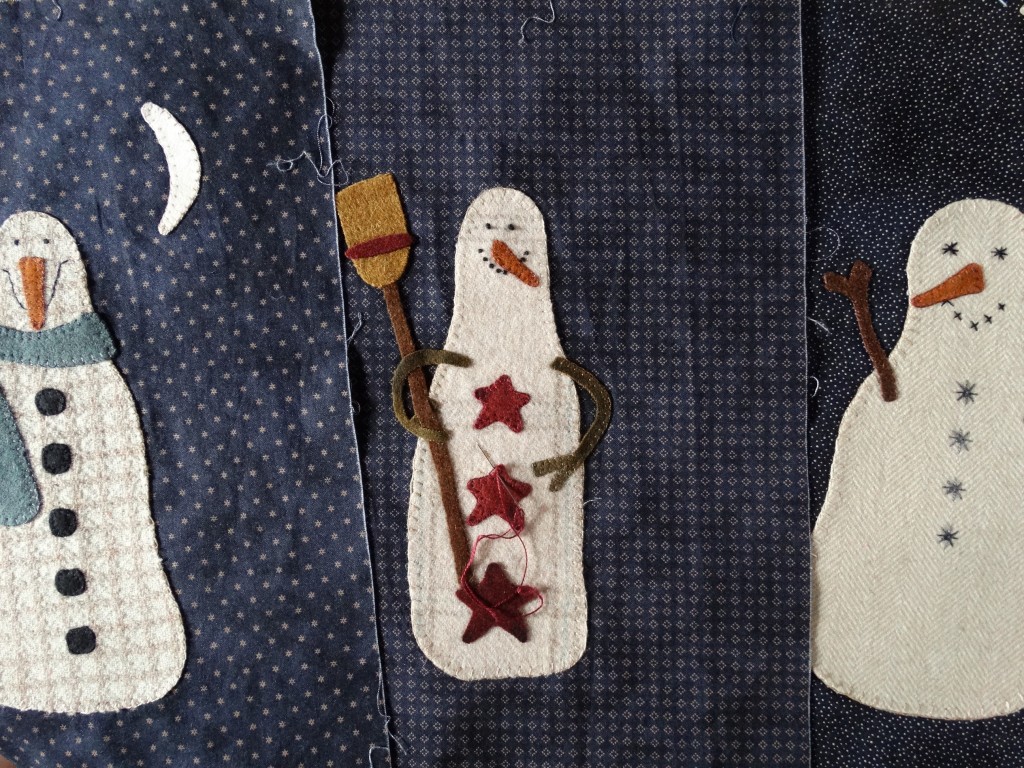 I had begun on the first three of the eight snowmen blocks but got not further. This year the quilt will get finished and this project is one that I intend to work on month by month as part of the Ho, Ho, Ho and On We Sew series being hosted by myself and Fiona over at Celtic Thistle Stitches.

I have also spent a lot of time planning  other holiday projects that I can work on month by month and look forward to sharing them with you as the months go by.
If you are sewing any holiday projects this month then don't forget to add to this months Ho, Ho, Ho and On We Sew link party which remains open till the end of the month. If you maybe feel inspired to start sewing and get organised this year then don't forget there are great sales in Christmas fabrics going on at the moment like the one at the Fat Quarter Shops Christmas Cloth Store.
Linking up with Work in Progress Wednesday over at Freshly Pieced.