I've been missing in action for the past couple of weeks but now I'm back, and let me start by wishing you all a very Happy New Year. I do hope that it has started well for you all.
I must admit that the last couple of weeks have been very much a no-sew time for me. We headed home to my family in Ireland for Christmas and I found myself pretty much ignoring the EPP and cross stitch projects I had intended to work on over the holidays. The new year was not much better when it came to sewing, time on our return was spent with family and friends and we even got in a few days in the hills where my five year old learned to ski and my nearly two year old got hooked on sledding. Fun times all round. Now that this lovely, and well needed, break has come to an end I am more than ready to get my machine back out and get stuck in to some new, and old, projects.
But before I get stuck into a new year of sewing and creating I thought I would share some of the last few projects from last year with you all over the next couple of days. I apologise in advance to those of you who may have had your fill of Christmas and just want to move on to all things new.
Last Christmas was very much all about the trees for me. It started with the November Doll Quilter's Monthly Quilt Swap quilt. The theme was "made for or by children", and as both myself and my partner agreed we would also make our quilts festive I decided I would design and make a quilt featuring a Christmas tree as that has always been one of my favourite things about Christmas, and something that my boys also love.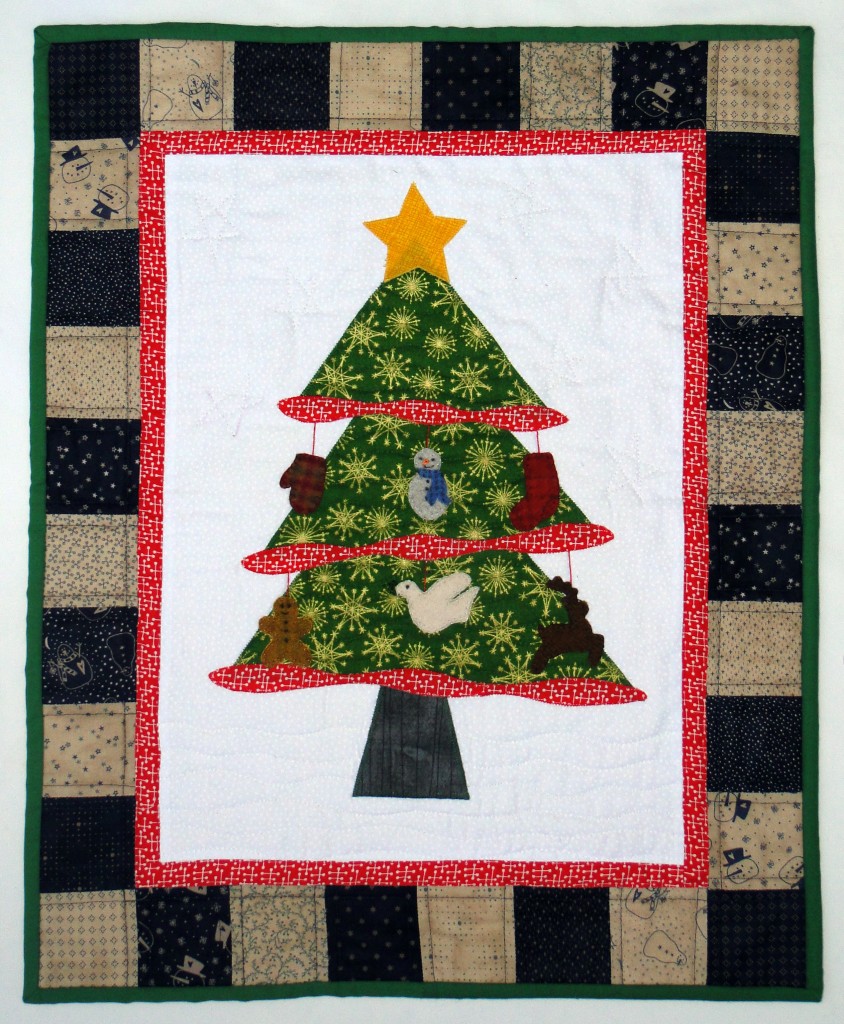 The quilt I received from my partner also included some applique work and festive fabrics. Isn't it just adorable?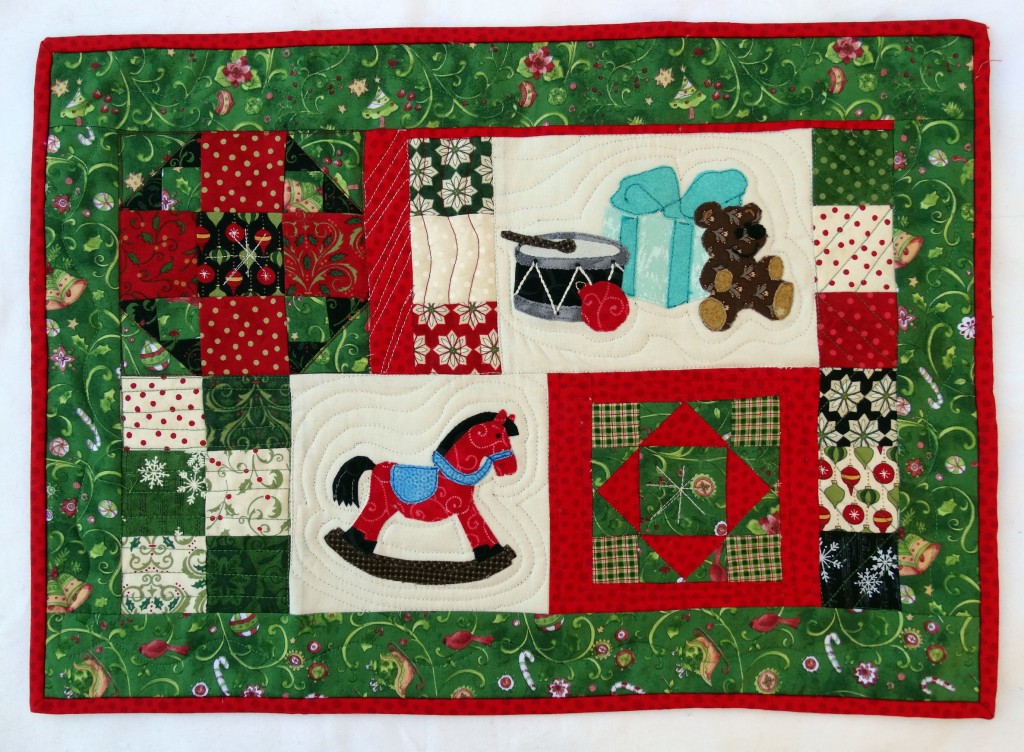 Following on the success of the button trees that we had made for my son's teacher and bus driver we decided to make a few more as family gifts. I'm not sure if that should read "we" or "I" as attention was flagging when it came to making this second batch of trees and I think that I may have glued on y few more buttons than my little one. But we made them together and fun was had so that is really the most important thing.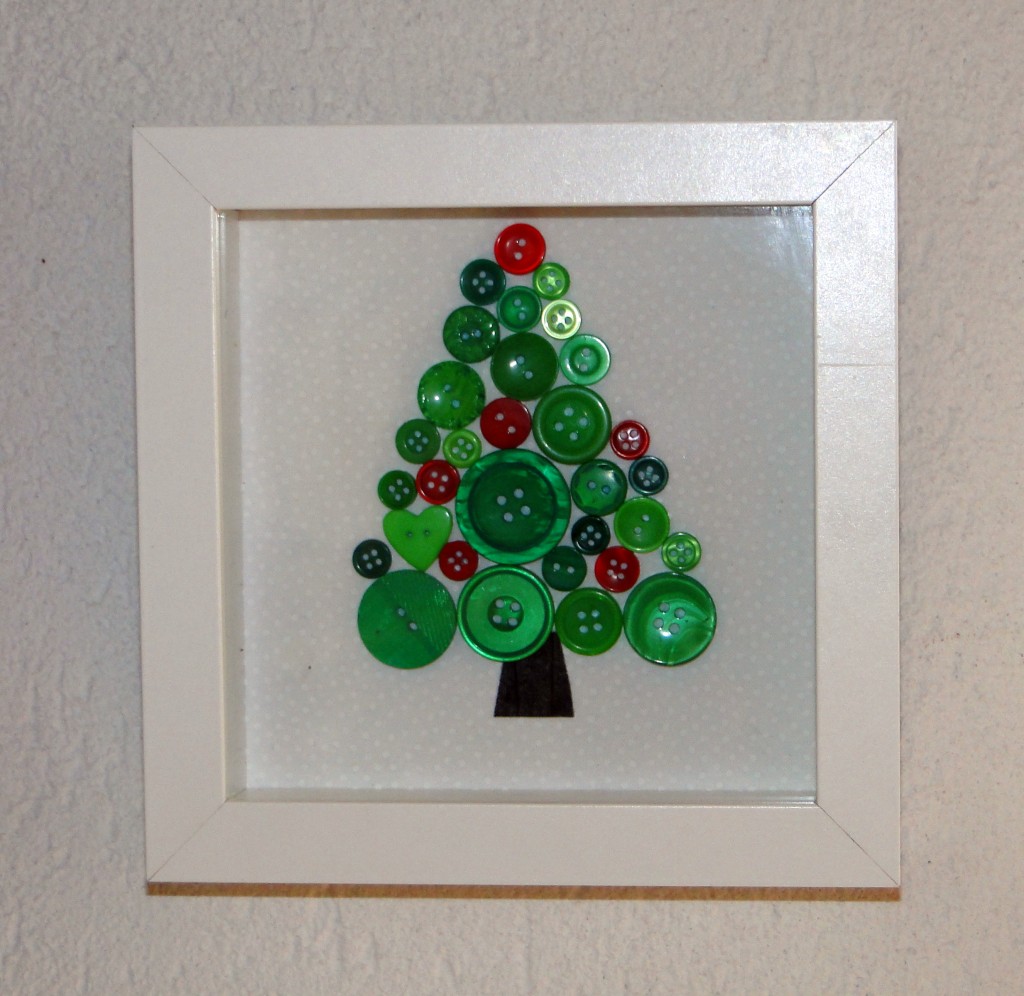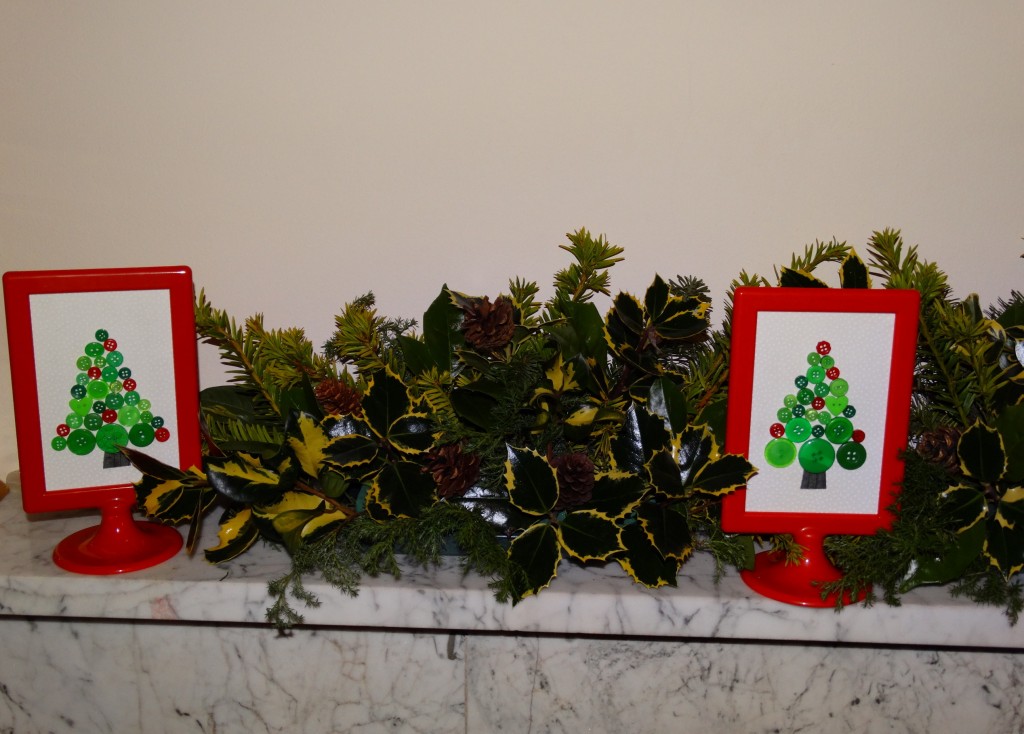 And if that wasn't enough trees I decided that one mini tree quilt wasn't enough and went on to make three more, one for for my parents and the others for my sisters.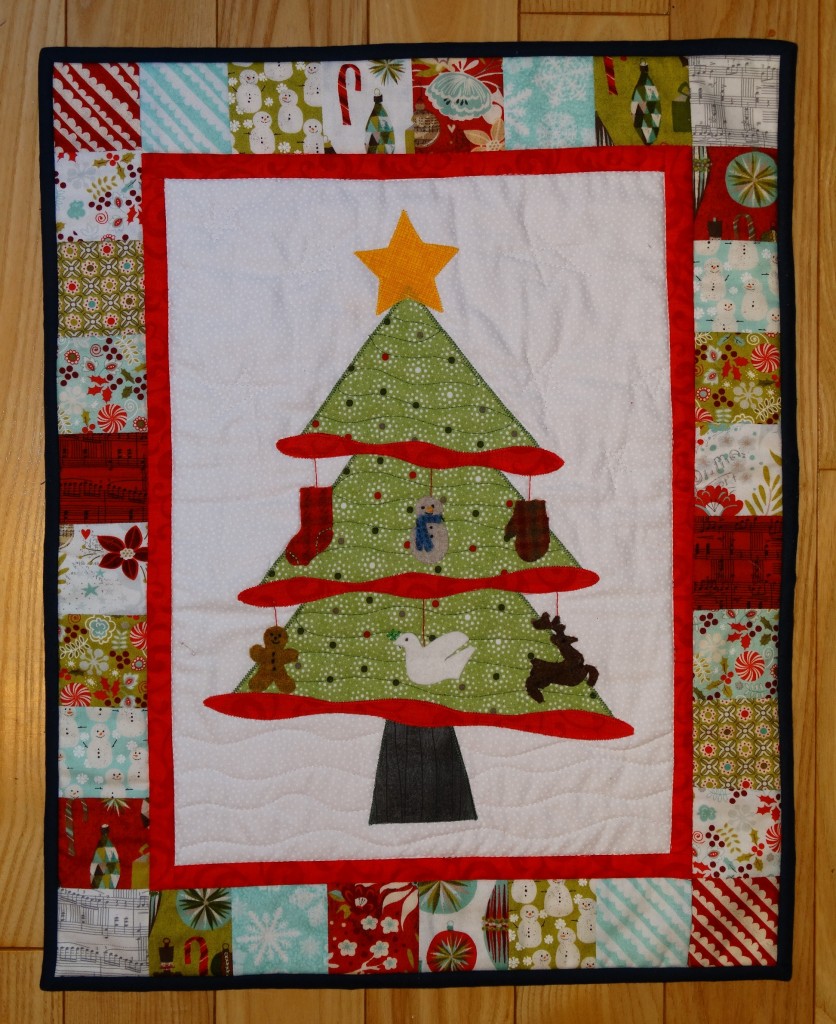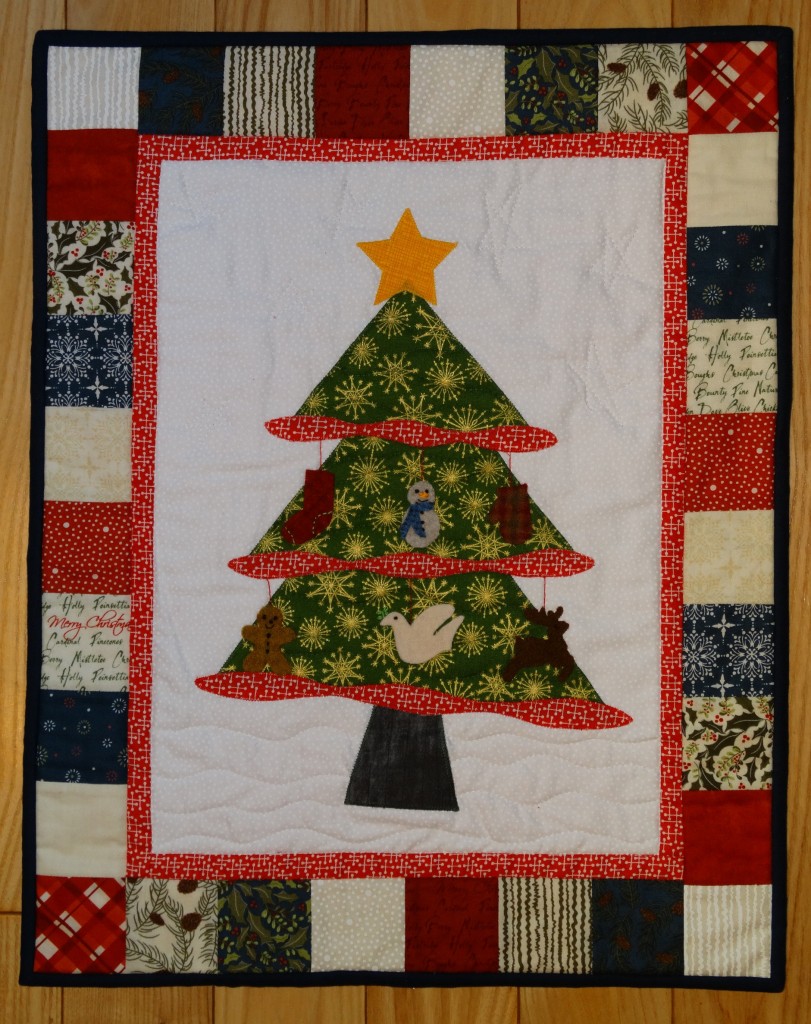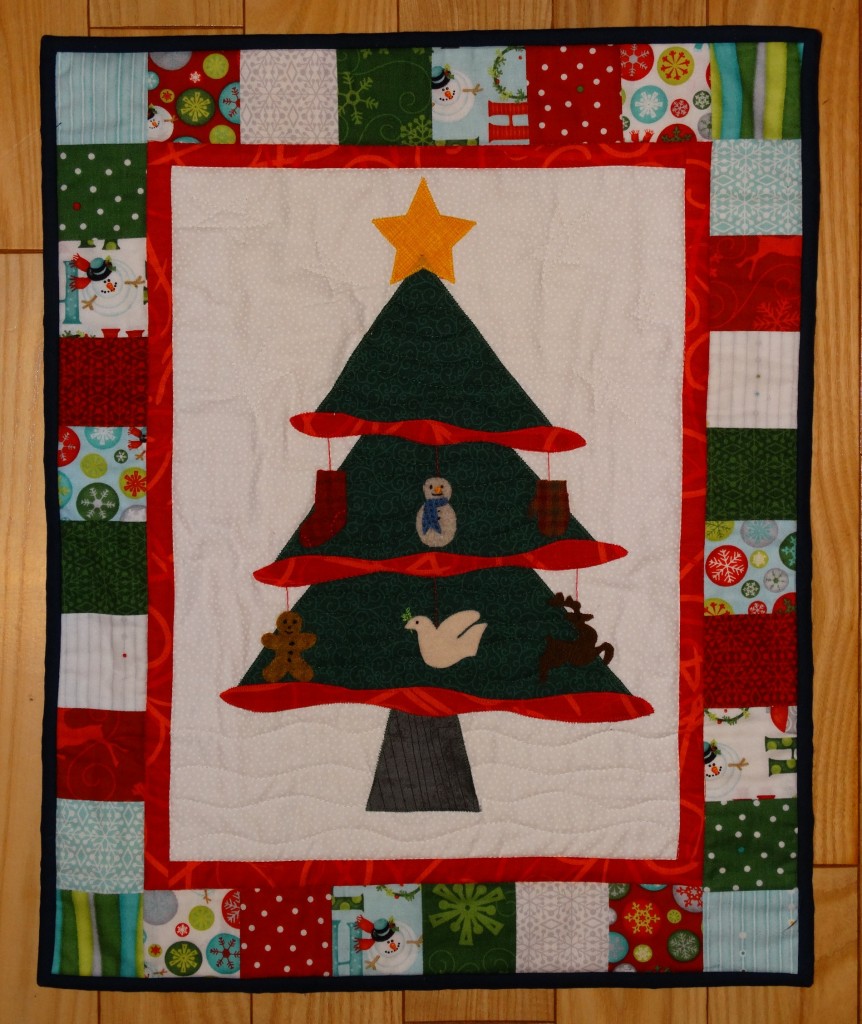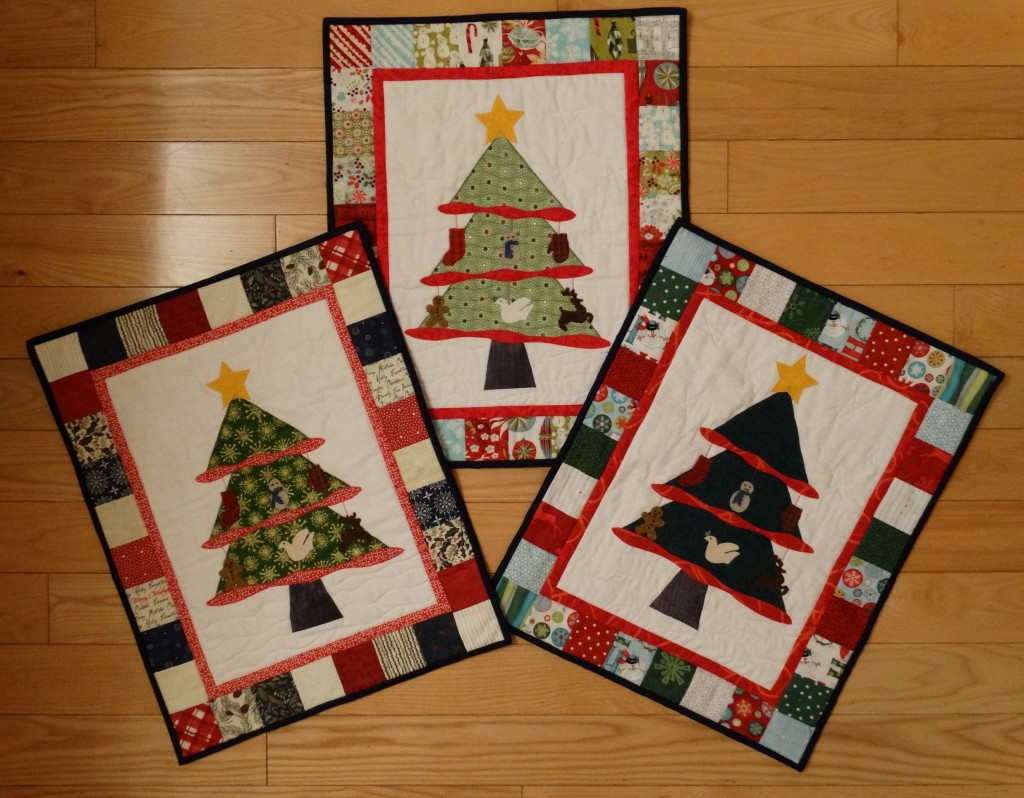 The last of these was finally "finished" at 1:50am on Christmas morning, with just enough time left to wrap it up, pop it under the tree and grab a few hours sleep before the excitement of Christmas Day.
I must admit that although they looked it, none of the three quilts was in fact properly finished when gifted. I hadn't had time to add any of the detailing I had planned to the ornaments, so the embriodery needle and floss came out over the holidays and before I came home the snowmen and gingerbread men had their features,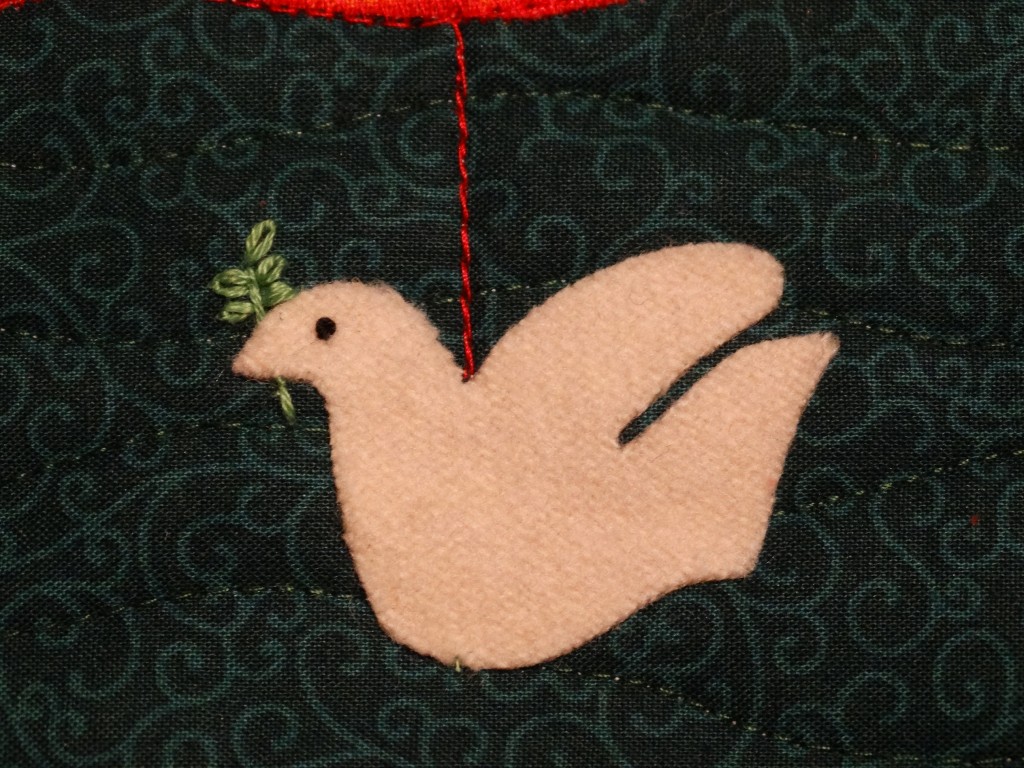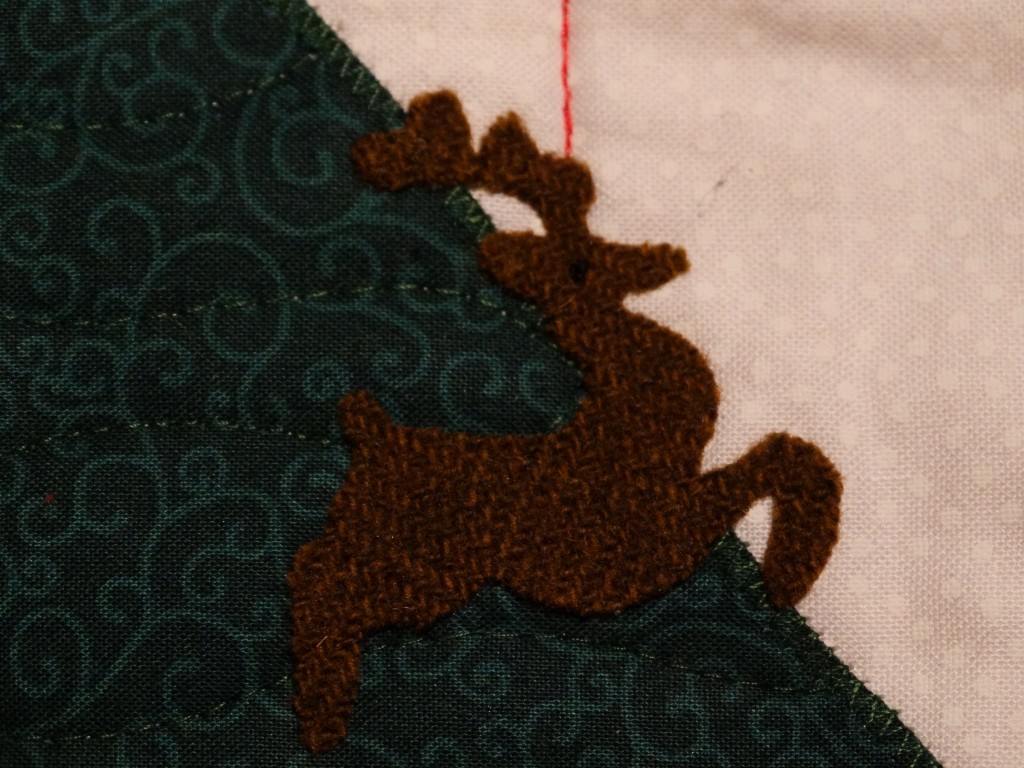 and the stocking had a few details added.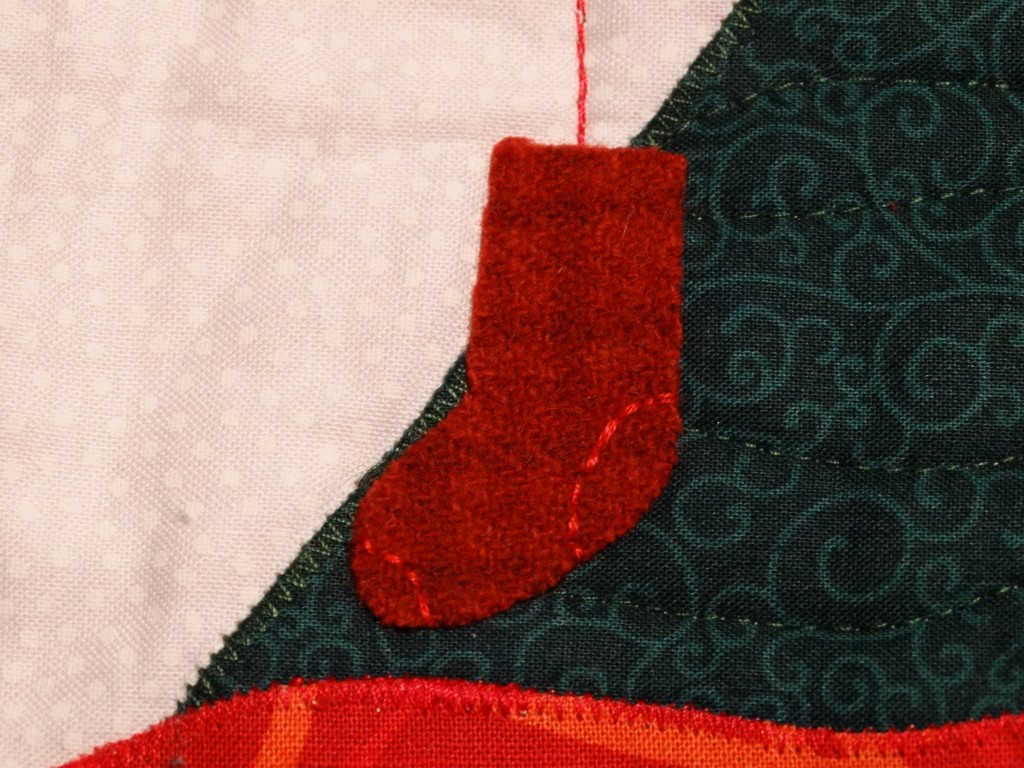 Because these were last minute finishes I have yet to tidy away all of my festive fabrics and I must admit that I am sorely tempted to make just one more now before I do. This one would of course be for myself as I always seem to run out of time to make decorations and the like for myself before the holidays.