I must apologies for things being ever so quiet around here of late. It appears that winter's bugs and nasties are taking their toll in my house of late. First one of the boys gets ill, then I do. And then it's very much a case of rinse, repeat as another cold makes it's appearance. As a result sewing progress is pretty much at a standstill at the moment and is likely to remain that way for another week or so. Today should have seen us off to the slopes for a week of fun in the snow but instead it's yet another sofa day as we try to recover in the hopes of getting away over the weekend.
While I may not be sewing much at the moment I do have a January finish that I can finally share with you all which is my make for the January Doll Quilter's Monthly Quilt Swap. The theme for January's quilt was to try something new. I was more than happy to follow the there and opted for several somethings new. First was combining linen and Liberty. They really do work wonderfully together but it is not a combination I had sewn with myself. My second something new was reverse appliqué, a technique I had wanted to try for some time. And my final something new was hand quilting. Combine all three and I created "Bubbles".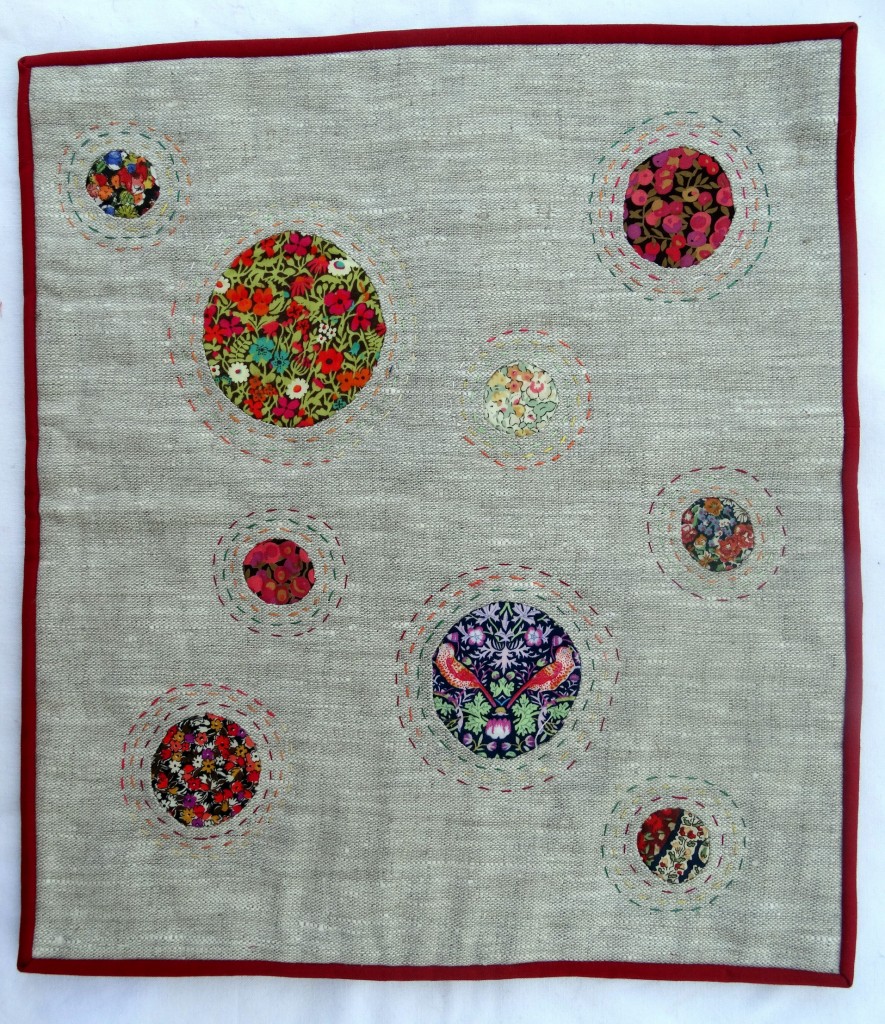 I reverse appliquéd circles of differing sizes using a collection of Liberty fabrics that I had obtained in various scrap packs I had purchased. I kept the quilting simple and stitched three concentric circles around each of the Libery bubbles. I used a combination of Gütermann silk and Aurifil 28wt variegated cotton threads for the hand quilting.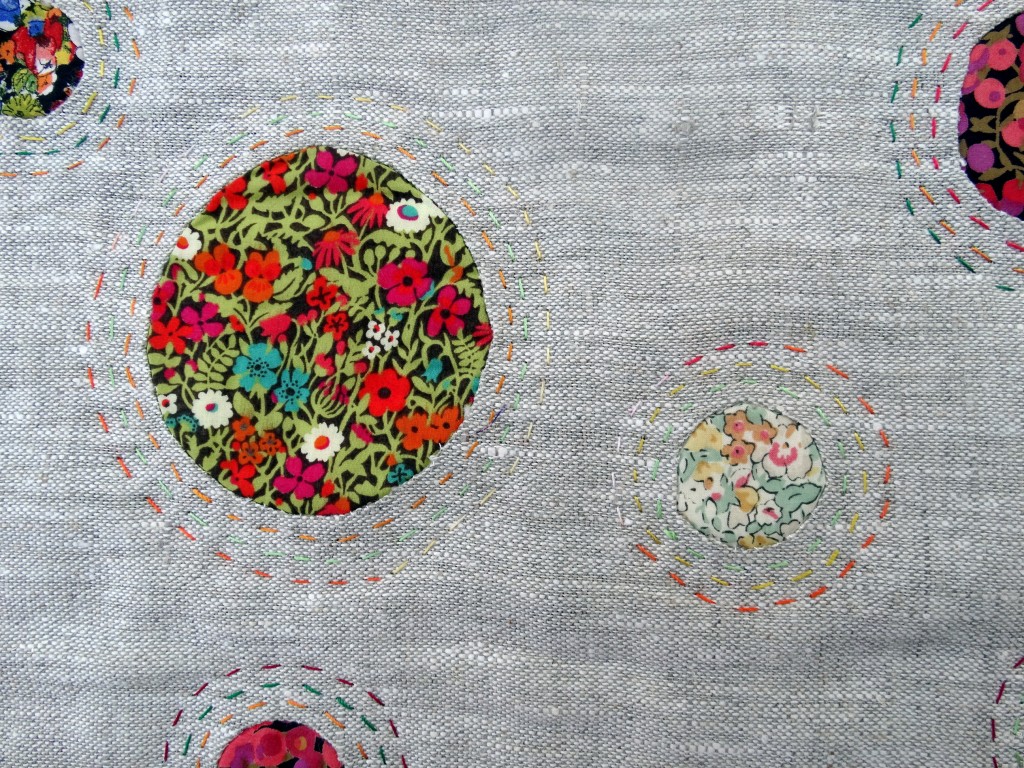 The quilt was backed with some Shelby in Pink from the Pretty Little Things line by Dena Fishbein. I chose that fabric because not only did the colours pick up on many of those I had used for the quilting but I also felt that the stripes would contrast nicely with the quilted circles.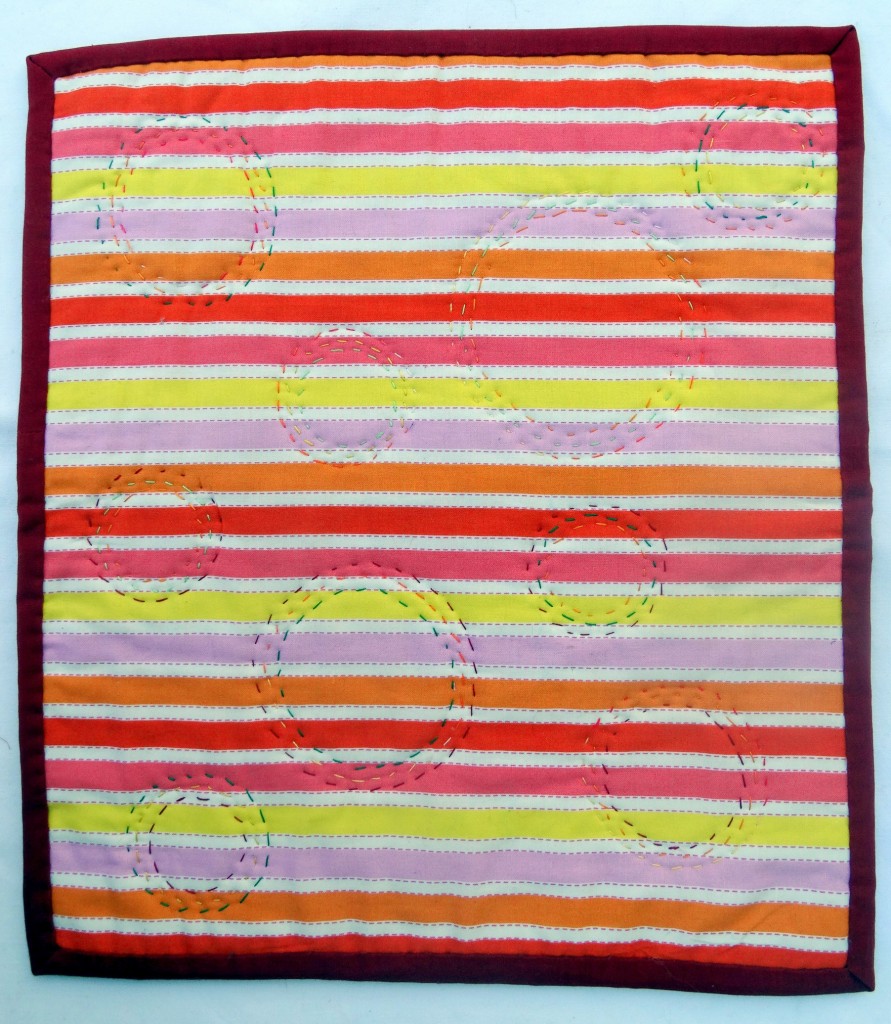 From my partner I received a really striking quilt featuring purples and greens. In a quirkly little twist of fate/coincidence she had also chosen a design featuring circles as her something new and I'm so glad she did as I love this little quilt no end.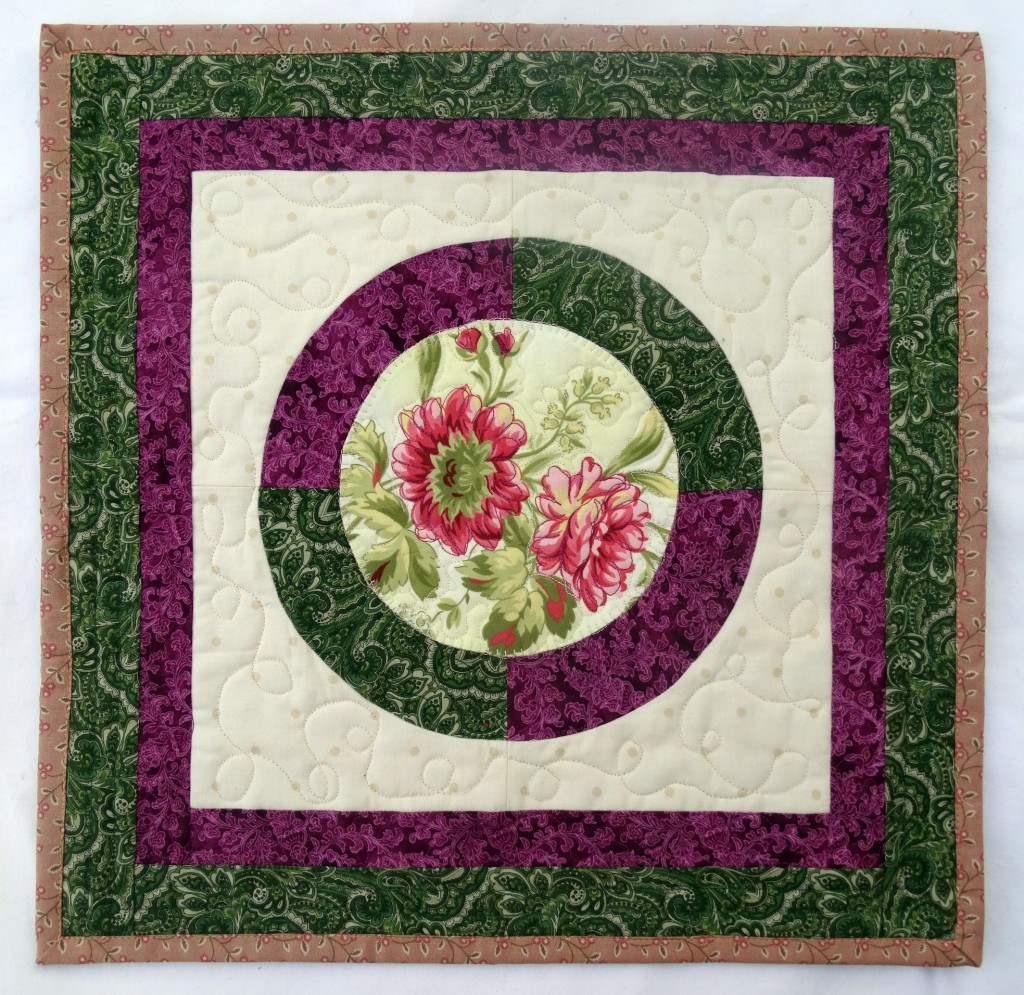 Linking up with Can I Get a Whoop Whoop? and TGIFF. What about you? Do you have a finish to share this week?