After a slow start to the year I am finally getting back into the sewing groove and despite one sewing machine being off for repairs and my cutting ruler having gone AWOL for a week I am making progress on several projects. One of those projects is the triple zip pouch that I am making for round two of the Triple Zip Pouch Swap that is being hosted by Stephanie over at Quarter Incher.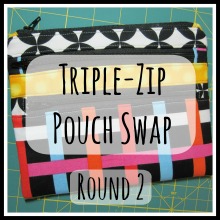 We are following the tutorial by Debbie over at A Quilter's Table and for my pouch I have chosen to use linen as the outer fabric. As a lover of Liberty and linen together I felt this was the perfect oppertunity to make use of one of the mini scrap packs of blue Liberty Fabrics that I had recently bought from Ali over at Very Berry Fabrics. I used a selection of scraps to reverse appliqué randomly placed rectangles over the piece of blue linen I was using for the main body of the pouch, chosing fabrics that would blend well with the colours of the linens I had chosen to use for the accent pieces.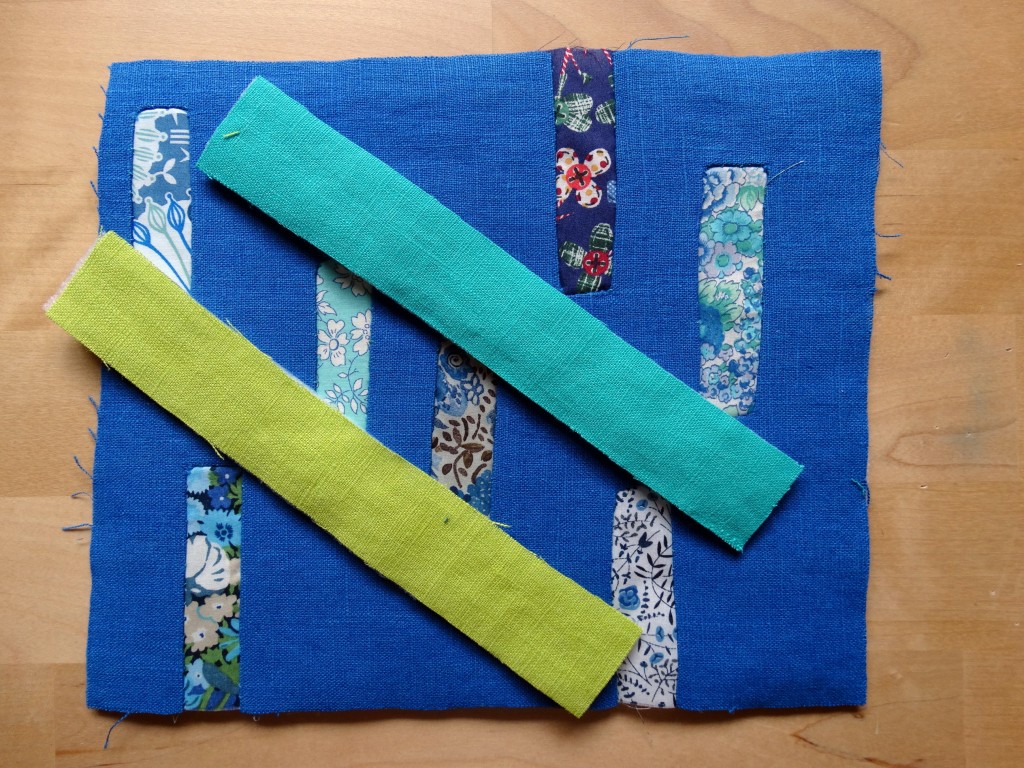 For the linings I have picked a few Denyse Schmidt fabrics that match well with both linens and the zips that I have chosen to use. Unfortunately I couldn't find a zip that matched exactly with the lime green linen, but as the striped lining fabric features both the colours of the linen and the zip I feel that the zip I have chosen will work well with this design.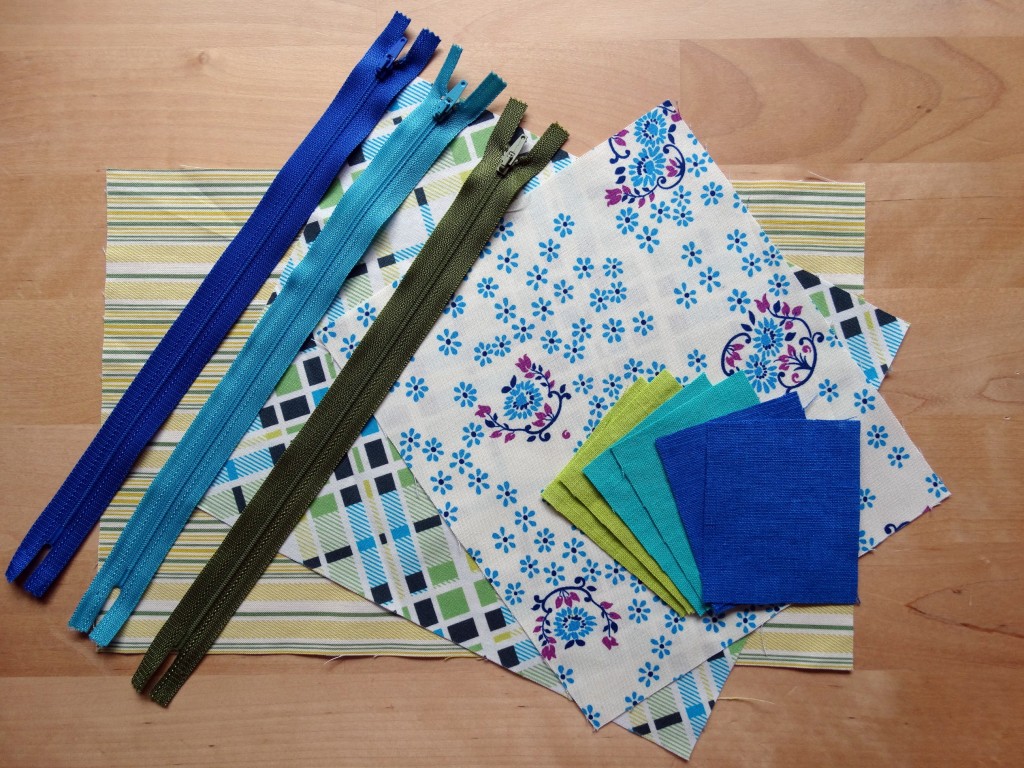 I have cut all the pieces I need, lined my outer linen pieces with fusible fleece so all that is left for me to do now is the simple (or maybe not so simple) task of taking all the elements I have prepared and sewing the pouch together. I will hopefully get that work completed later today so that the pouch can be filled with goodies and mailed off to it's recipient tomorrow.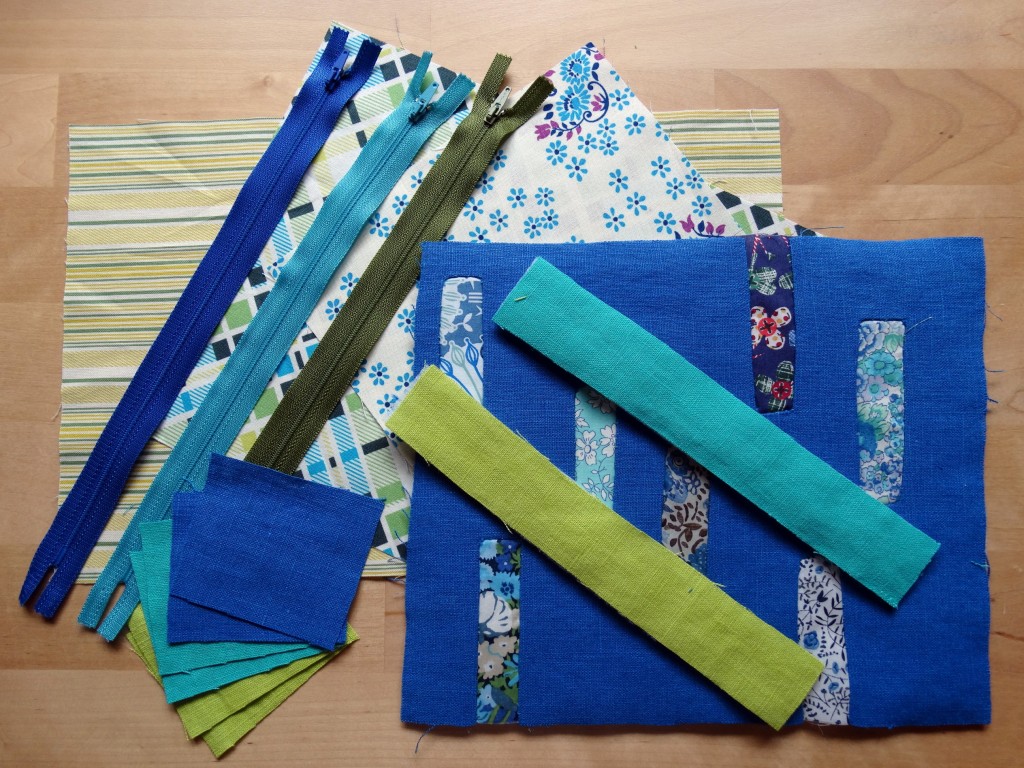 Linking up with Lee's Work in Progress Wednesday over at Freshly Pieced. Hope to see you there.