For over a week now we have been enjoying wonderful spring weather, unseasonably warm days and explosions of blooms all around.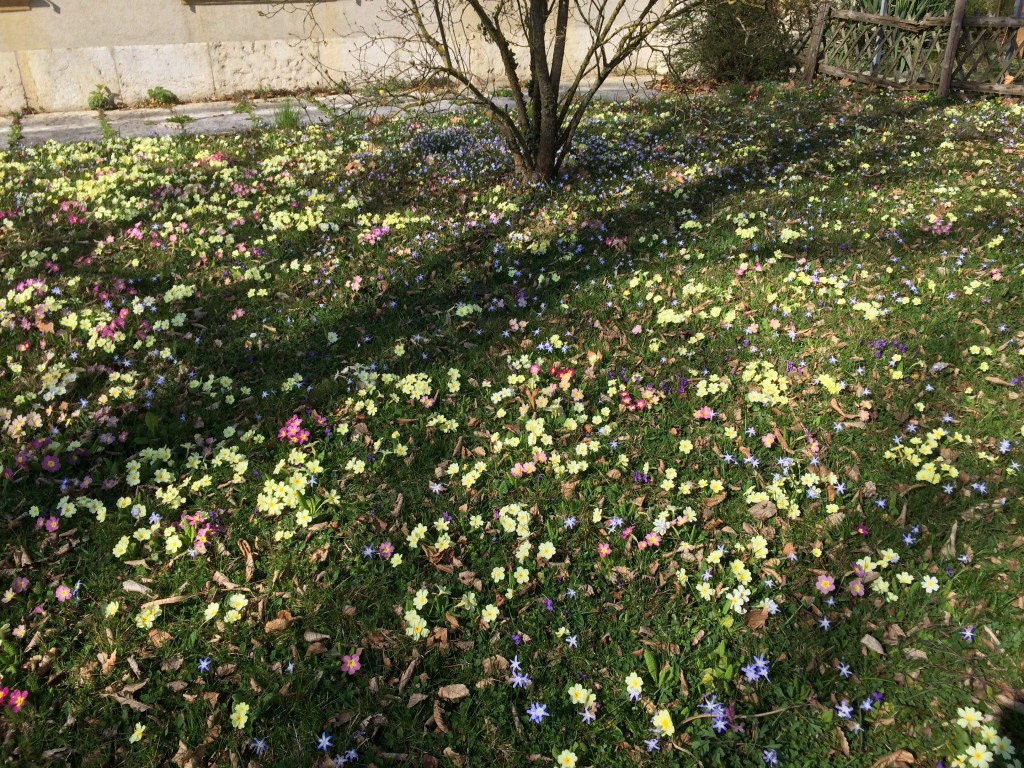 The upshot of this is that much of my days have been spent outdoors with my boys and sewing time has really only been sqeezed in here and there. Train journeys are always a good time to get some work done and this week I made use of my commute to and from work to get the pieces ready for my latest EPP project.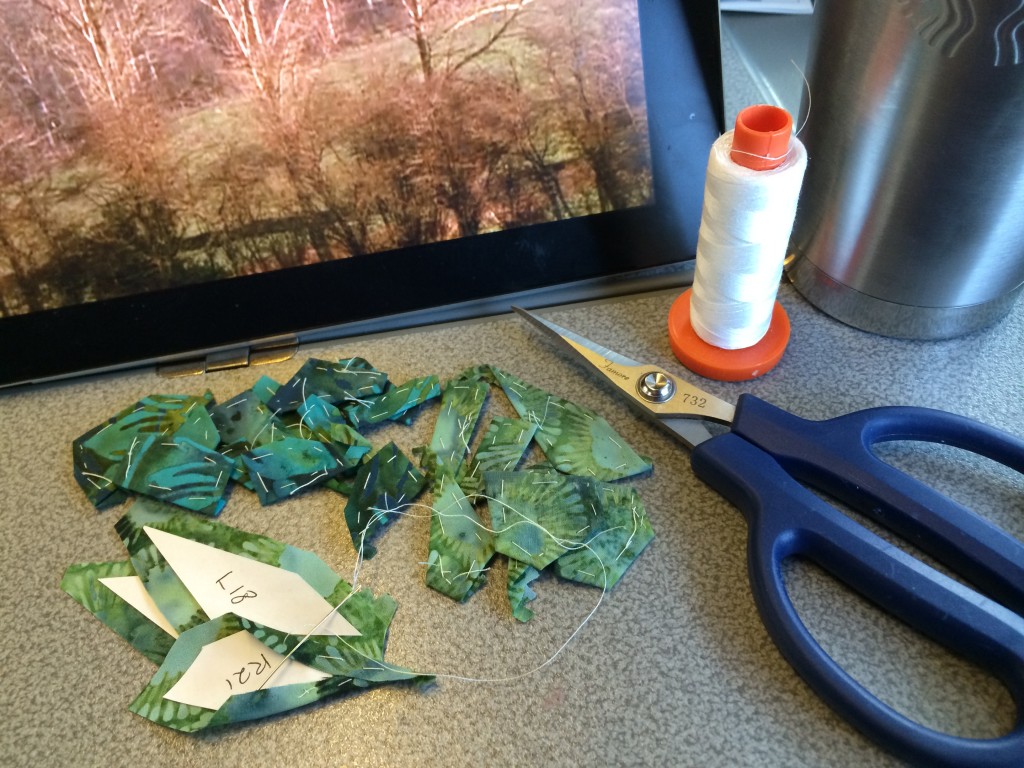 A few stolen moments in the evenings and I made some progress on the piecing.

Today dawn wet and chilly and although we were out and about doing our usual Saturday shopping, and then home to an afternoon of toy sorting and reorganisation, I still managed to get a few more stitches in over the odd cuppa. Now my dragonfly not only has a body but it also has the first pair of wings.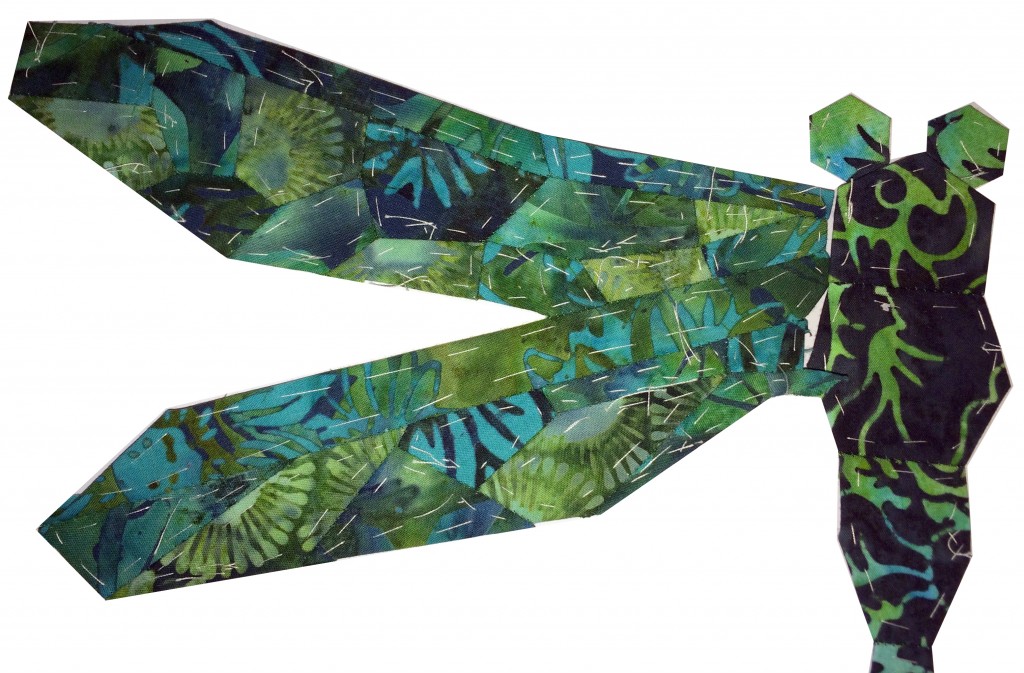 According to the forecast spring is on a break for the next few days so we should be indoors a bit more and I'm looking forward to there hopefully being more oppertunitites to get sitting down with piecing the second pair of wings and getting this creature finished.
Linking up to SEWjo Saturday over on My Go-Go life.