Last year I had such fun in the Secret Tote Bag Swap Round 2, hosted by Lia over at Lia's Handmades that I couldn't resist signing up for Round 3 earlier this year. The theme for this swap was "geometry" and I decided to follow it by including geometrics in both my design and in the fabrics I choose to use. This was a secret swap but I knew from my partner's information that she liked boxy styled totes and I also figured from the information I had that she like geometric prints, as well as greens and blues. Armed with all of this information I couldn't resist using yet more of the beautiful blue and green linens I had recently purchased and teaming them up with some coordinating fabrics which included fabrics from Denyse Schmidt's Florence and Shelburne Falls lines, Michael Miller's tiny gingham, Textures by Angela Walters as well as a print from the Gone Fishing line by Benartex. The result was a boxy linen tote in blues and green featuring blocks of plain fabric and accents in the form of scattered circles on the front of the tote.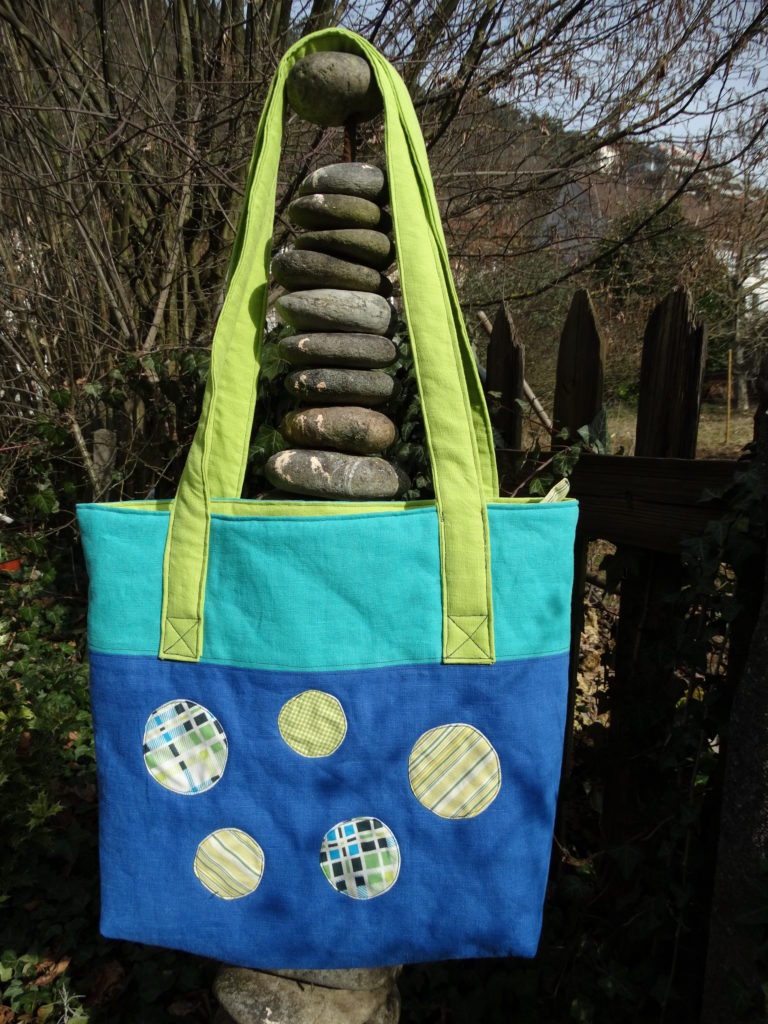 The design was very much my own and was pretty much created as I stitched. I wanted to make a bag with clean lines and defined shapes and I think that I succeeded in that respect. I kept the back of the bag unadorned, opting not to repeat the random scattering of circles I had used on the front, although I did insert a zippered pocket at the join of the two main fabrics.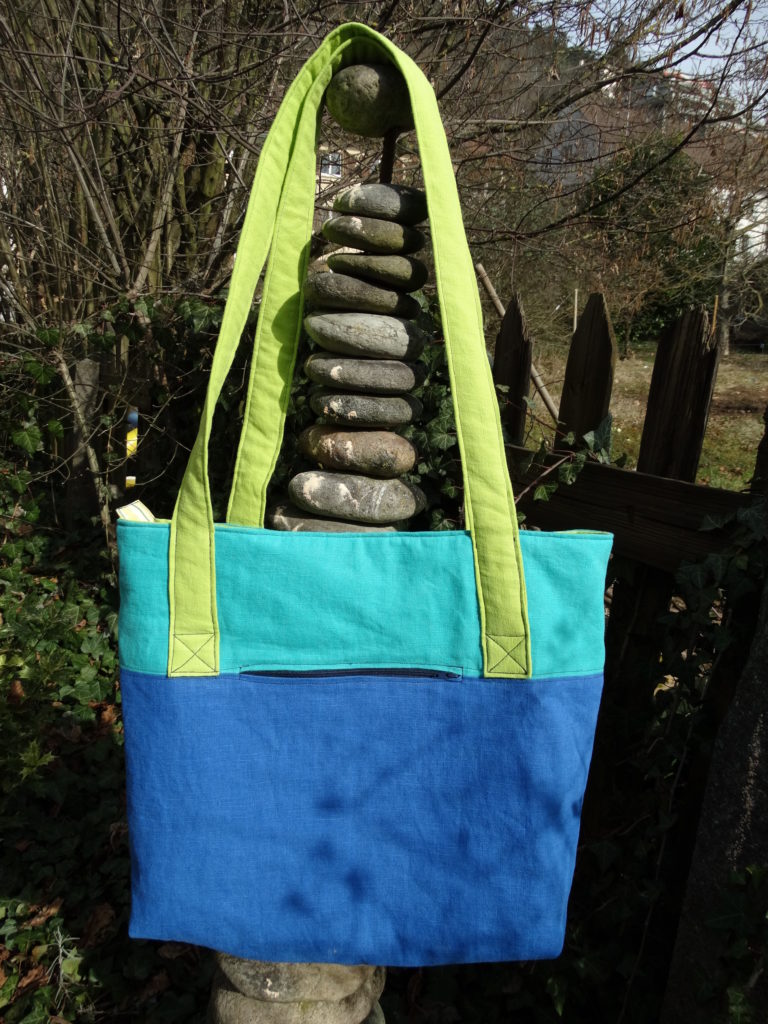 I created the bag with a recessed zippered top and there is plenty of storage inside. In addition to the external zippered pocket I also added some patch pocets on the inside.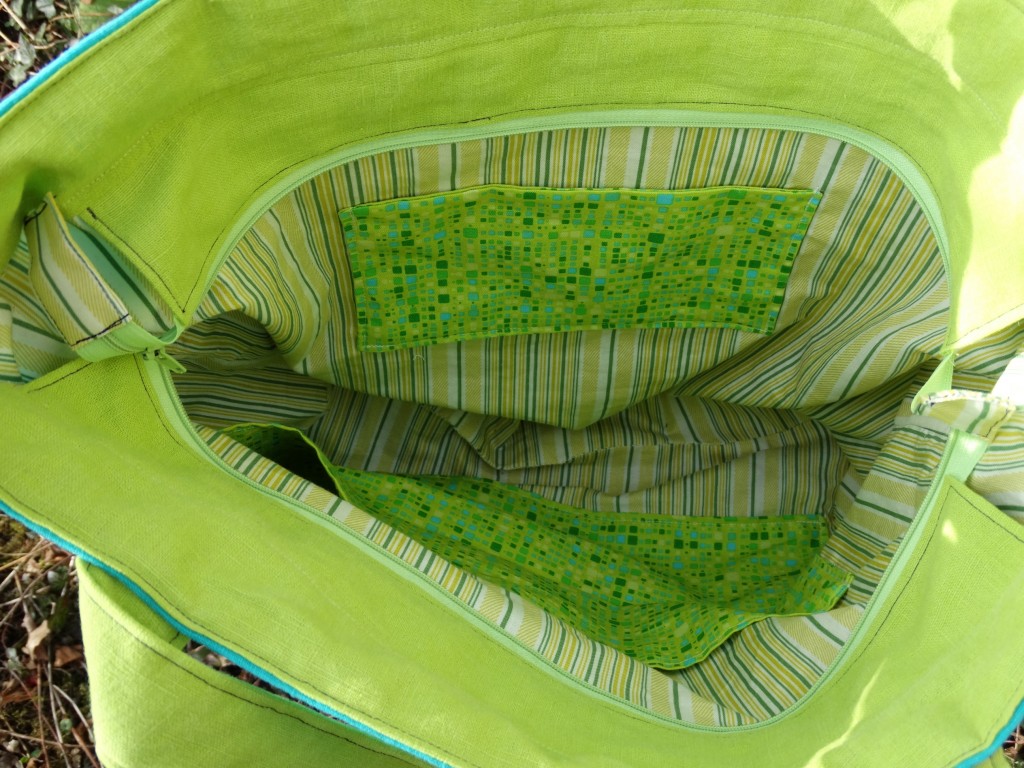 As an extra gift for my partner I made a small matching zippered pouch which should come in handy if a little extra storage is needed. I also included a couple of sewing notions and a small sweet treat in the bag.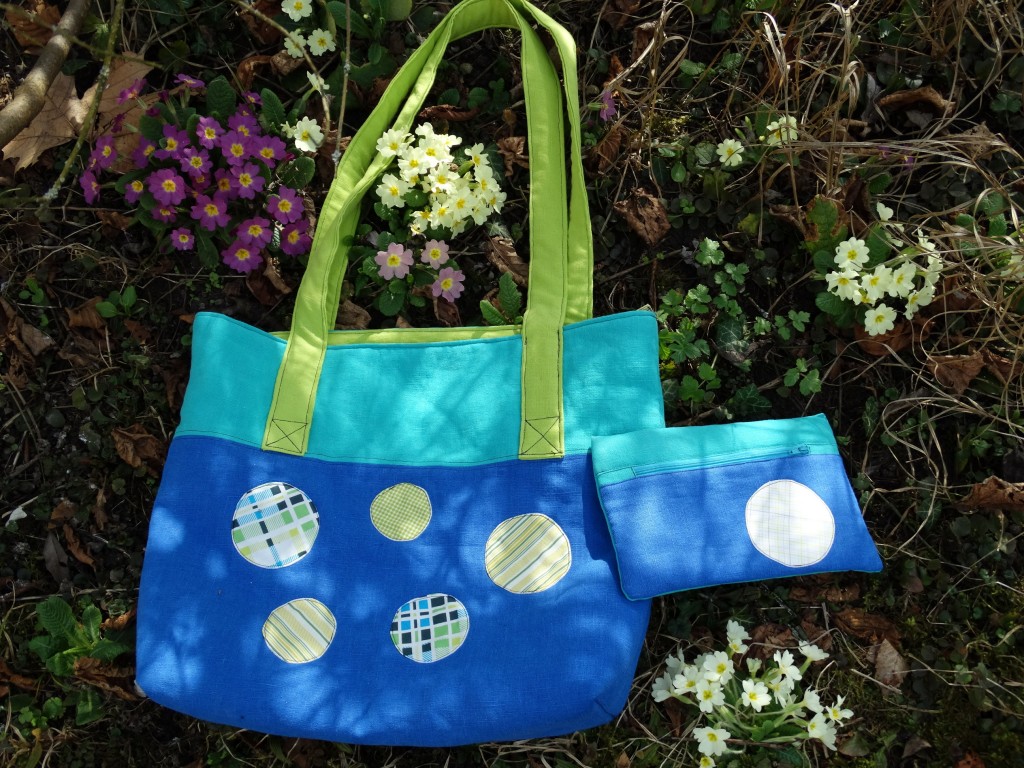 As ever I have had great fun getting my creative hat on and have thoroughly enjoyed designing and making this tote. The bag and it's contents are now en route to my partner and I do hope she will love it every bit as I already do. I cannot honestly get enough of these linen fabrics and how well the mix with each other and with so many of the fabrics in my stash. I will defintely have to make a similar bag for myself, and probably lots more besides.
Linking up with Sew Cute Tuesday over at Blossom Heart Quilts. Hope to see you there.