It's been a while since I've posted a Sunday Stash Update, but then it's been a while since I've had much to share. Whereas last year the postman was frequently delivering fabric stuffed packages to my postbox last year, this year has seen a huge cutback in the numbers of packages arriving to my door. I think there are several reasons for this. I started last year without much of a stash and then went on to stock it rather well. There were several collections that appealed to me and in most cases I added some, and sometimes all, of each to my stash in some shape of form. With plenty of fabric at hand to play with, and plenty of ideas in my head on how to use it I simply don't feel the need to add greatly to my stash and so this year I have decided to focus on a few key additions. I continue to be a member of the Pink Castle Fabrics Stash Stack Club because my stash has really always been focused on collections and I have found this club a really great way to add a good selection of blenders to my stash.
Because much of my sewing this year has been focussed on my butterfly designs most of my fabric purchases have been focussed on adding to my small, but ever growing, collection of Liberty Tana Lawns. When I found out about the Westwood Acres Liberty Tana Lawn Bundle of the Month Club at the start of the year I immediately signed up for the fat sixteenth bundle and I am so glad that I did. My January bundle was full of a great mix of fabrics. There are some beautiful florals that will be pefect for my butterfly designs, but also some really inspiring geometric and retro prints that I am going to have great fun using.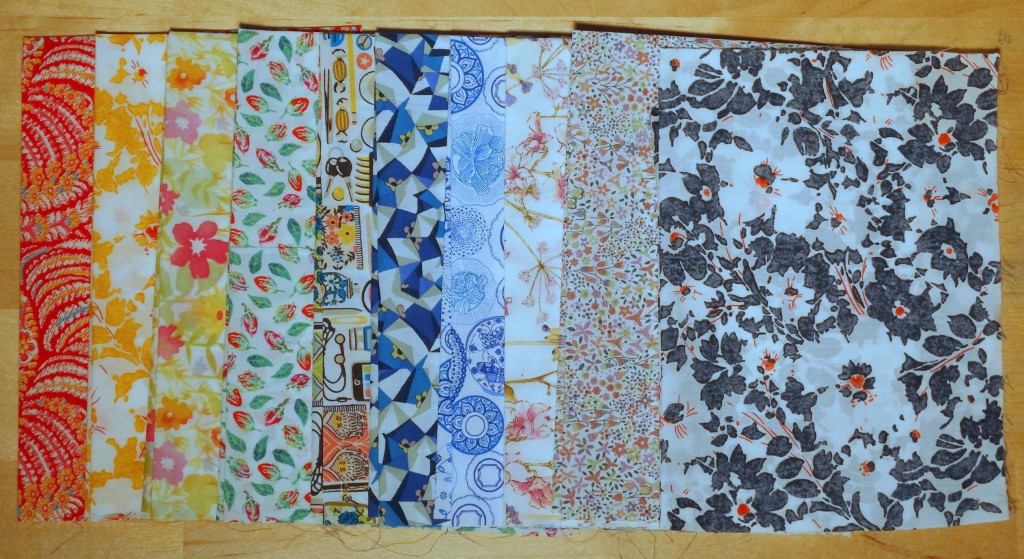 The February bundle was every bit as varied and I can honestly say there isn't a single fabric in there that I can't see a use for. I really look forward to finding out what fabrics arrive in the months ahead and designing some great projects for them.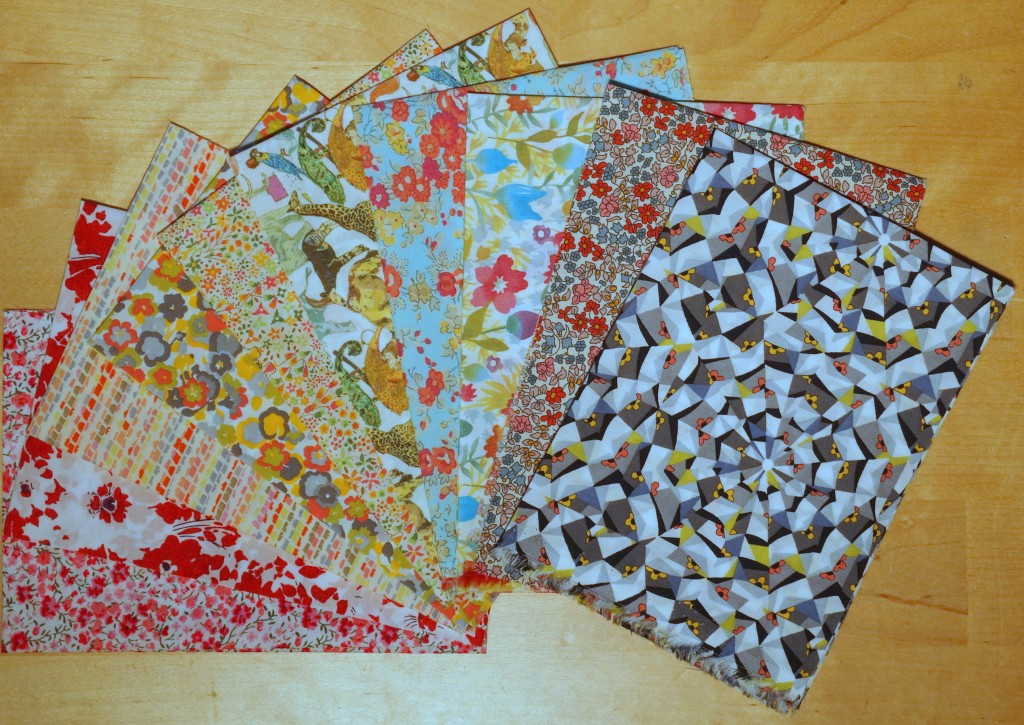 I've also been doing some shopping for Liberty fabrics over at Very Berry Fabrics. I've been a bug fan of Ali's Liberty scrap packs since I fist discovered them last year and my early butterfly designs were all created from scrap pack fabrics. Now that I am making larger designs, and lots of them, I am in need of more fabrics and so I have recently added Reiko in three different colourways (blue and greys), Douglas Stripe in Blue, Hera  in blue and green and Ibstonian in blue and yellow.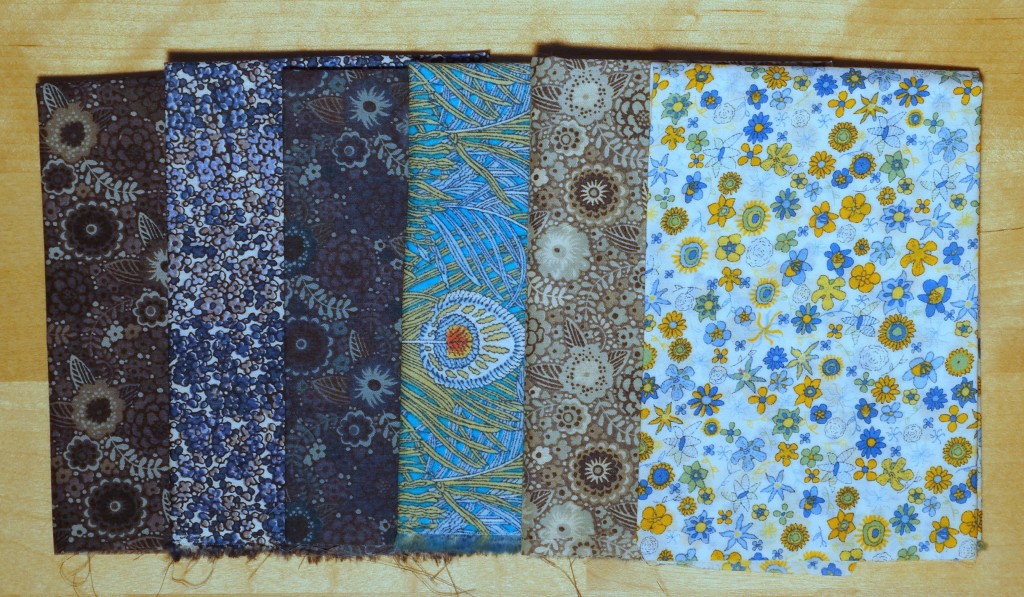 For a nice splash of colour there is also some pink Penny, Phoebe in a beautiful mix of peach and oranges, and finally some Clemmie.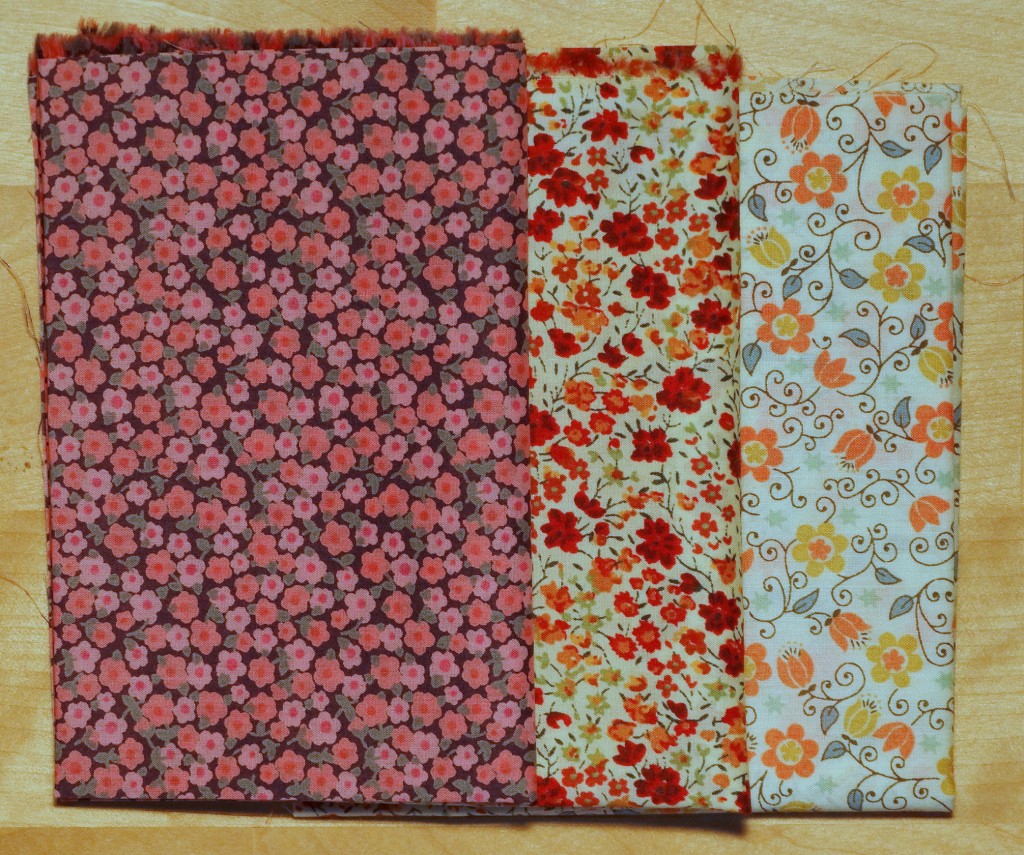 With all of the EPP work going on I have also invested in some new threads. I am a really big fan of Aurifil and had been using Aurifil 50wt for all my EPP work, and indeed all my sewing, to date. However some fellow EPPers have recently been raving about The Bottom Line thread from Superior Threads and after trying some out I have now switched to that for my EPP piecing. Although it's a polyester thread it is a super fine 60wt and I find it to be exceptional for piecing the lightweight lawns and so I have just taken delivery of a bobbinsaver filled with 35 prewound bobbins of The Bottom Line which should fill most of my EPP thread needs for the foreseeable.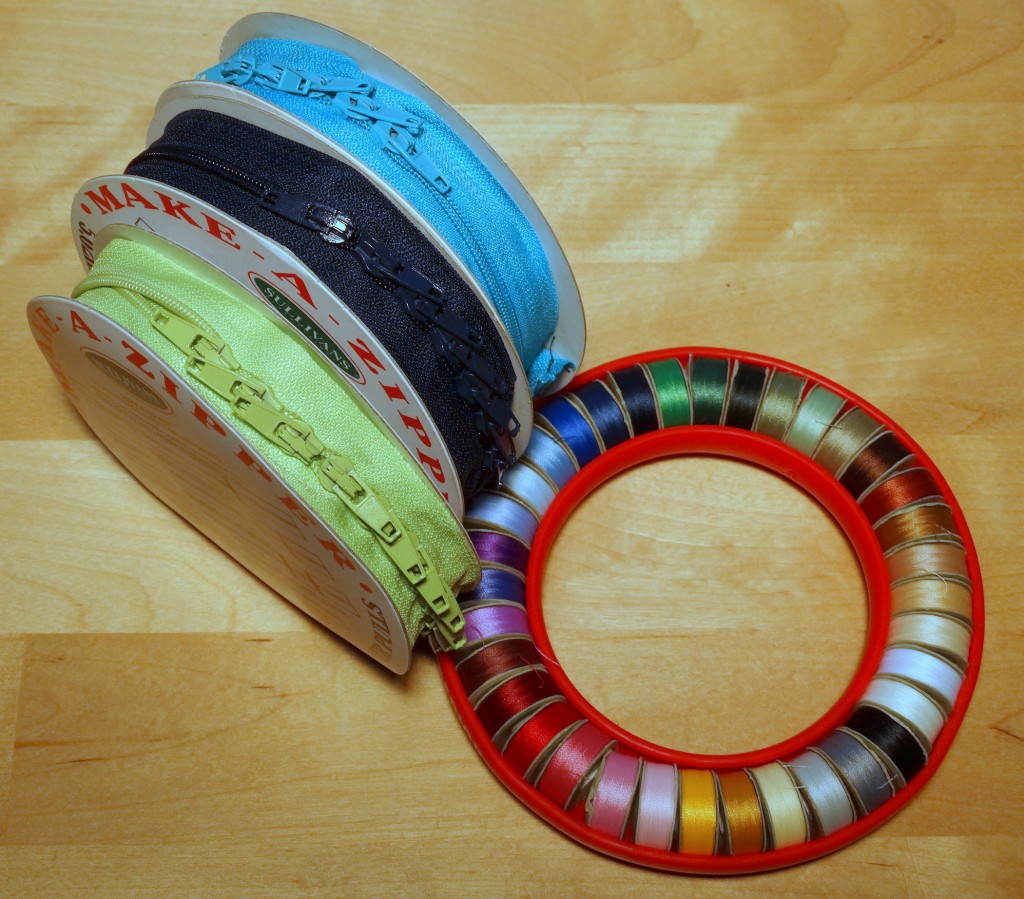 Alongside the bobbins you can see another recent discovery that I won't be without in the future. I found these rolls of Make-A-Zip when browsing the online store of a relatively local fabric store. For someone who tends to design and sew as I go these are a really great discovery. Instead of having to measure lots and fit projects to shop bought zips, now I can simply cut the zip to fit the project. I'm going to have great fun with these.
My very last recent purchase, is this magnificent little  pincushion that I purchased from Wychbury Designs. Isn't it just adorable. It's actually a brooch, a wearable pincushion. When I'm hand sewing I have this habit of sticking my needle into the front of my shirt when I need to put it down for whatever reason. It's not perhaps the best of habits especially as I do tend to forget abot the needles from time to time. Needless to say when I saw this little beauty I couldn't resist it, no more forgotten needles for me!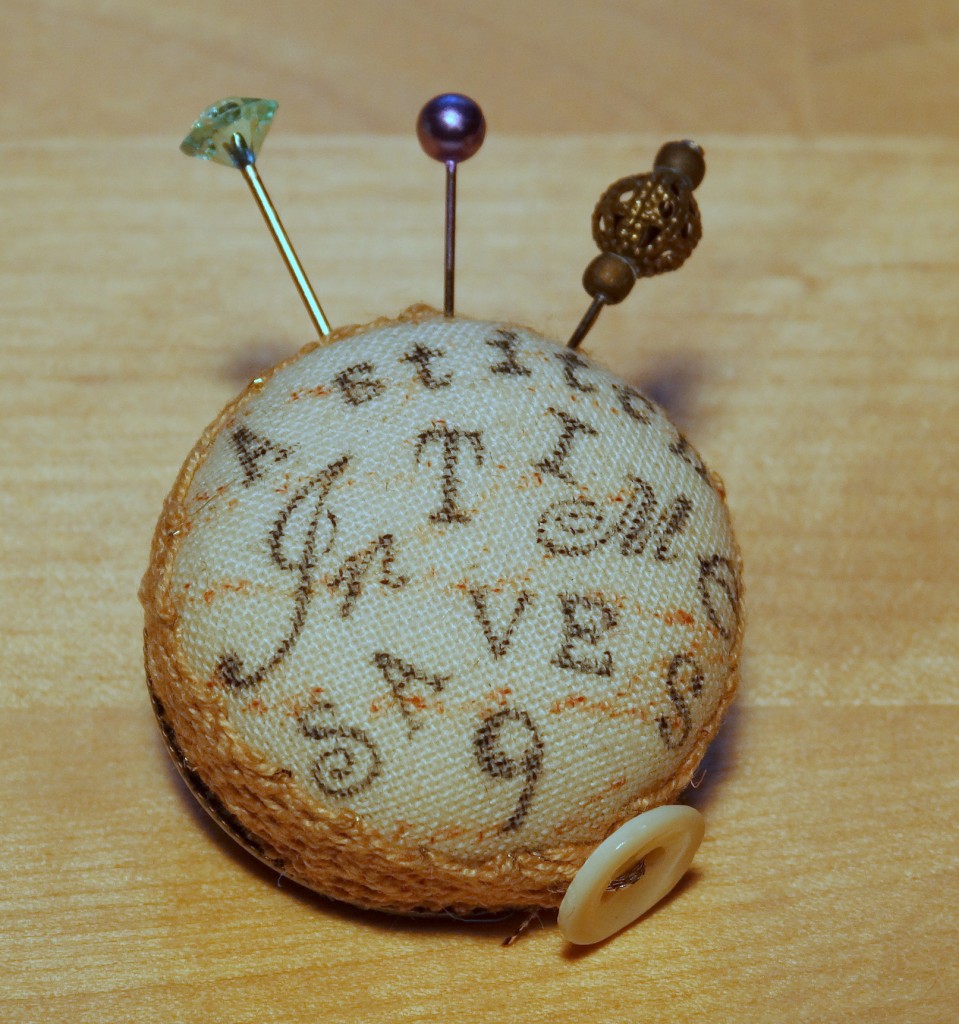 Becuase it's Sunday I am of course linking up to Molli Sparkles's Sunday Stash, which this week is being hosted by Work-In-Progress Girl. Hope to see you there.