In just under three weeks I'm off on my first ever sewing retreat and I can hardly wait. Patchwork in The Peaks 5 is an Alpine Quilt Retreat being hosted by the lovely Elita from Busy Needle Quilting and it sounds like it's going to be the perfect weekend getaway.
One of the workshops that we'll be doing at the retreat is the "Peaks Mystery Quilt". We've been sent the fabric requirements and instructions on two steps to complete before we arrive at Peaks but that's all we know about this mystery project. In addition to fabrics for sashing, borders, binding and backing we were to select a focus fabric and up to five coordinating fabrics for our quilt. So I went through the list of requirements, went through my stash and decided I was going to use fabrics from Sandy Gervais's Snap Pop range as I have a nice selection in my stash.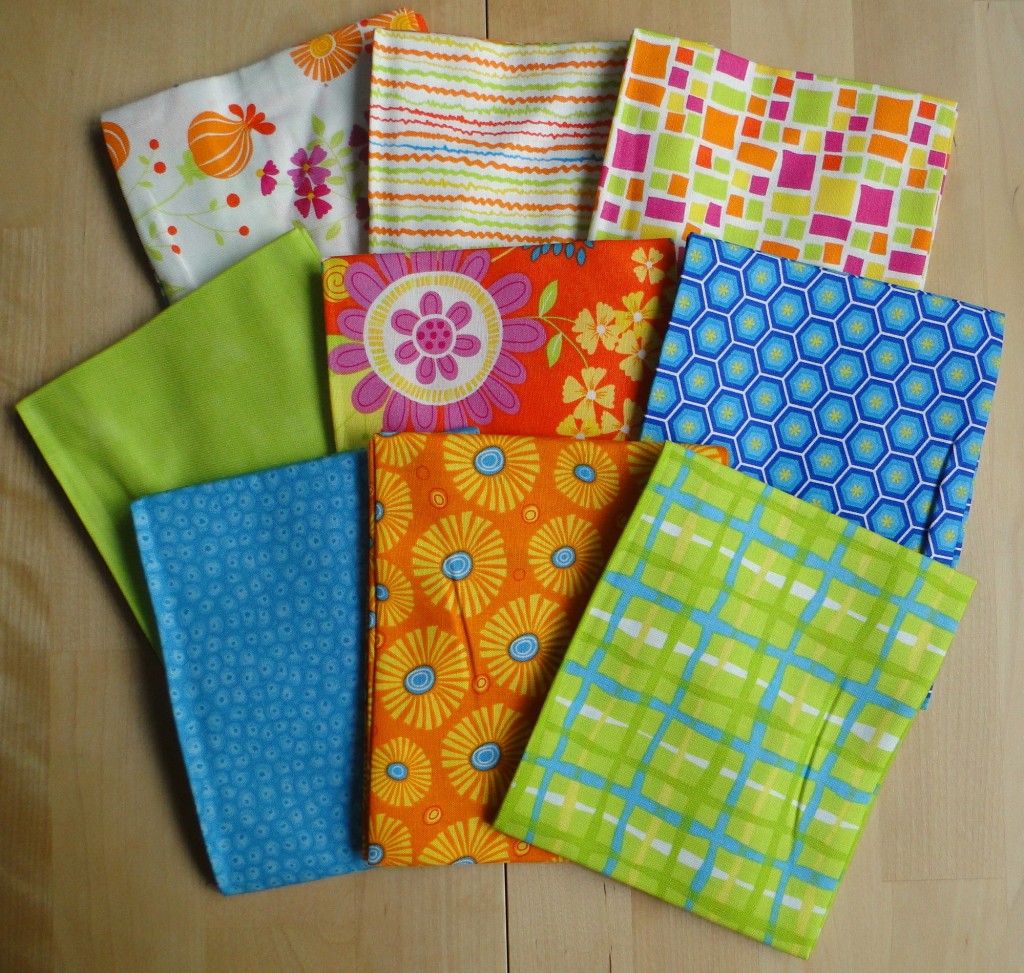 I ordered some extra coordinating fabric I would need for the borders and then once I had everything in place and was ready to cut and sew the pieces in the two steps we were to complete before the retreat I threw all my plan out the window and started ove. Why? Because of three little words, those three little words that just melt your heart: "I love you".
I should explain. Yesterday I was discussing the retreat on the phone with my Mum and when I got off the phone my five year old son told me tearfully that he didn't want me to do away for so long. When I told him he would have great fun doing lots of activities with his Daddy he said he knew and that he was looking forward to that but he still didn't want me to go. When I asked him why he simply said "Because I love you". There were hugs, and chats and more hugs and he's slowly coming around to the idea. I have now decided that I am going to make the mystery quilt for him for being so brave and letting Mummy go away for a whole weekend.
This morning was the last morning of Kindergarten before the spring holidays and I decided it was the perfect oppertunity to get all organised while my little man was out of the house. I quickly went through my stash and pulled out a fat quarter bundle of Stonehenge Out of This World by Linda Ludovico for Northcott Fabrics.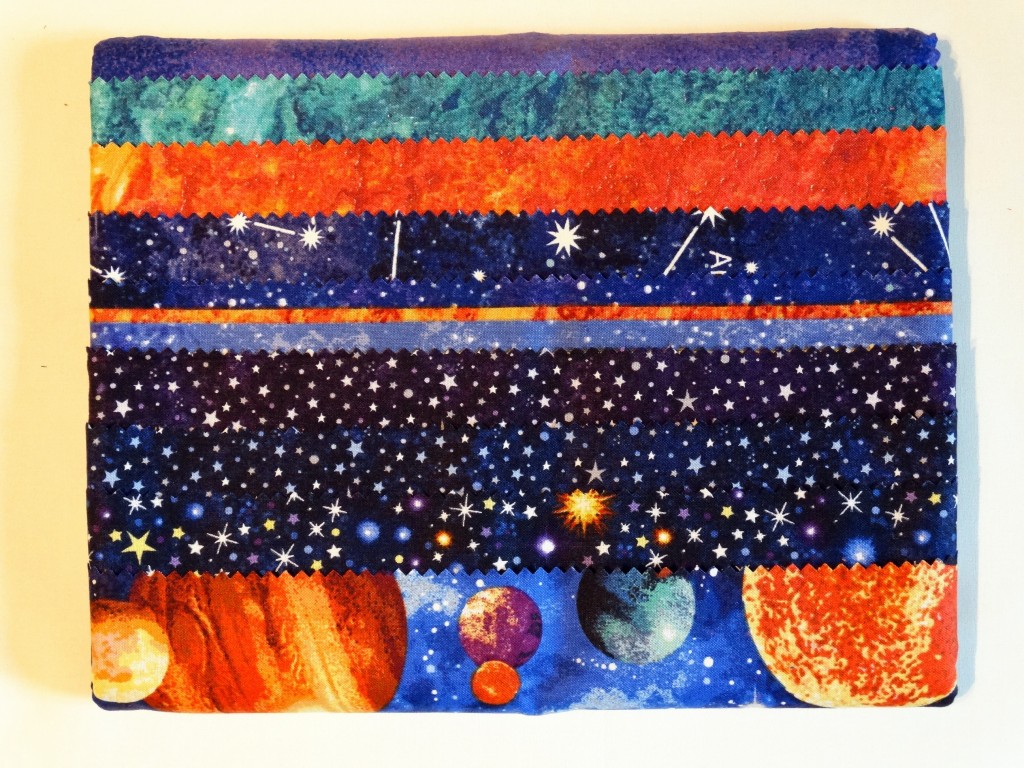 I got cutting and sewing and the first two steps of the project have been completed. The pieces and the remaining fabrics are all safely packaged up out of sight and ready for the retreat. I've put in a last minute online order for some border and backing fabrics (last minute because post from the US can be slow at times) and hopefully by the time I return home I'll have a wonderful quilt to gift my little man. I am making the wall hanging size, but at 41.5″ square I think it will make a perfect lap quilt for him for now. Perfect for cuddling up on the sofa reading books or watching the odd movie.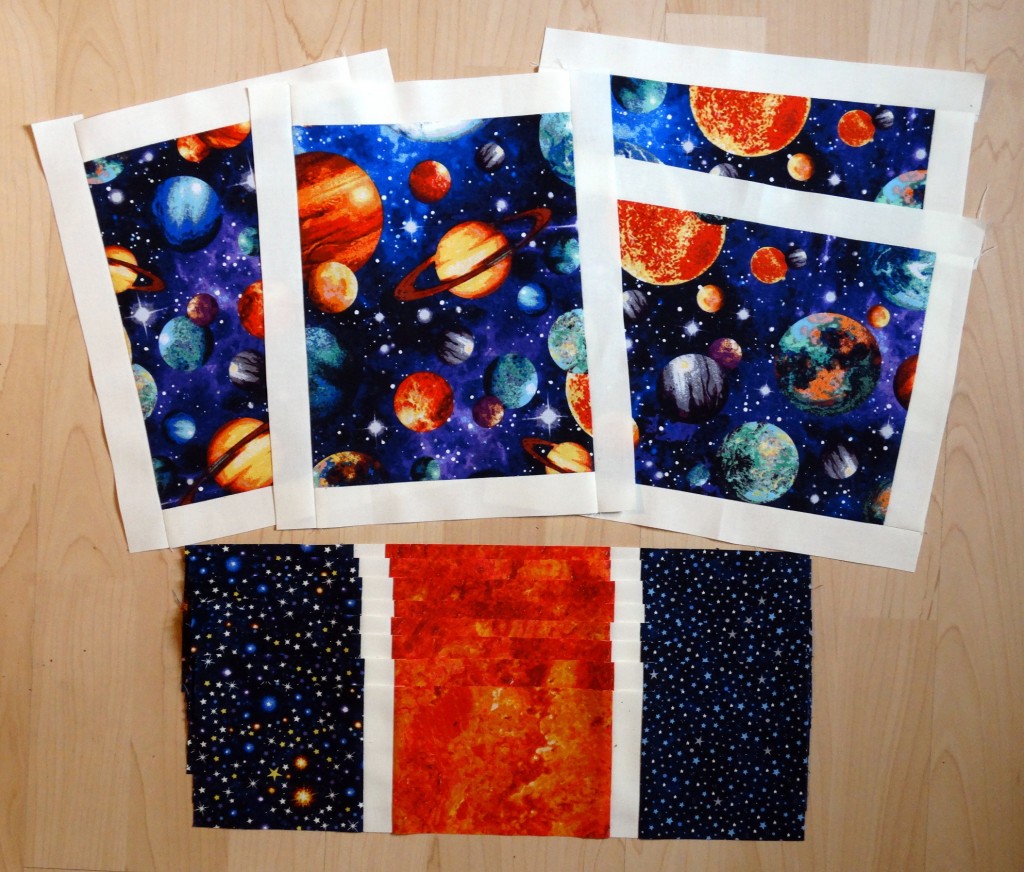 I'm fairly excited and intrigued by this project. Oh, and did I mention that some of the fabrics from the range glow in the dark? Not only that but the sashing fabrics does as well! I think I can defintiely say this finished quilt will be "Out of This World".
Linking up to Can I get a Whoop Whoop? over at Confessions of a Fabric Addict as this is defintiely something that makes me happy today.