Last year I discovered the Umbrella Prints Trimmings Competition and really enjoyed taking part so when competition time rolled round again this year I didn't hesitate in joining it. The idea is simple, you purchase one pack of Umbrella Prints trimmings and use the fabrics within to create something. This year my purchased pack was focused on earthy tones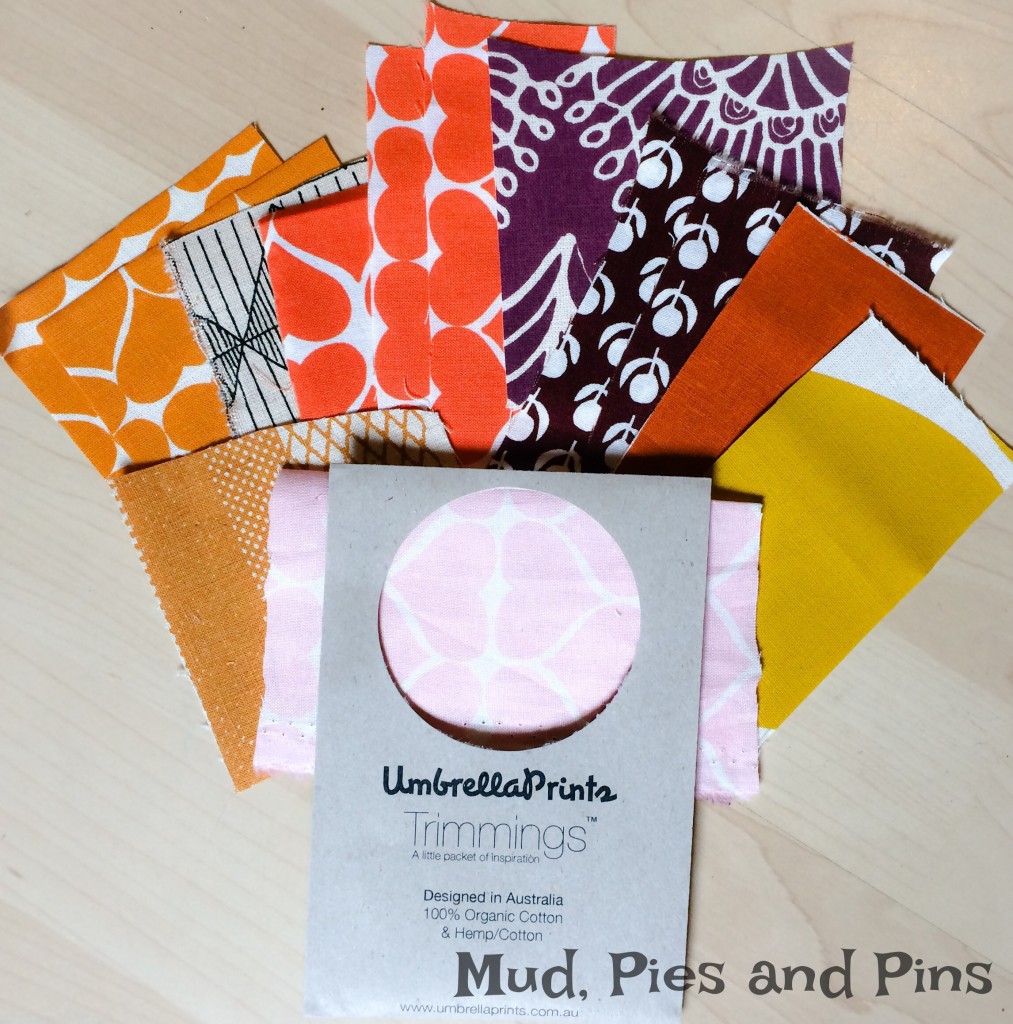 I played around with several different ideas that I had for using these fabric trimmings, but in the end I decided that I wanted to try and use them to make one of my EPP butterflies. I've been working on several new patterns of late that I have designed to use with heavier weight fabrics as well as with the Liberty lawns that I usually use. This was definitely the perfect project to test out one of my new designs.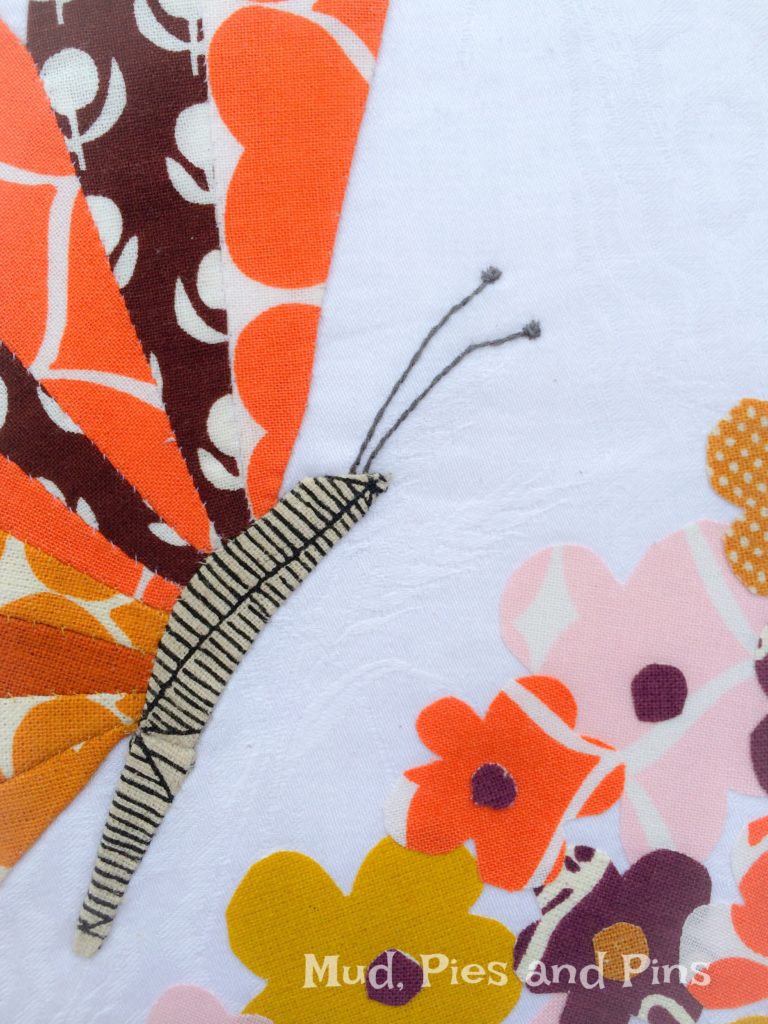 Despite their being several different weights of fabric in the trimmings pack they all combined nicely to form the butterfly. I used the leftover trimmings to create a number of appliqué flowers to accompany the butterfly, which I had appliquéd to a cotton backing fabric.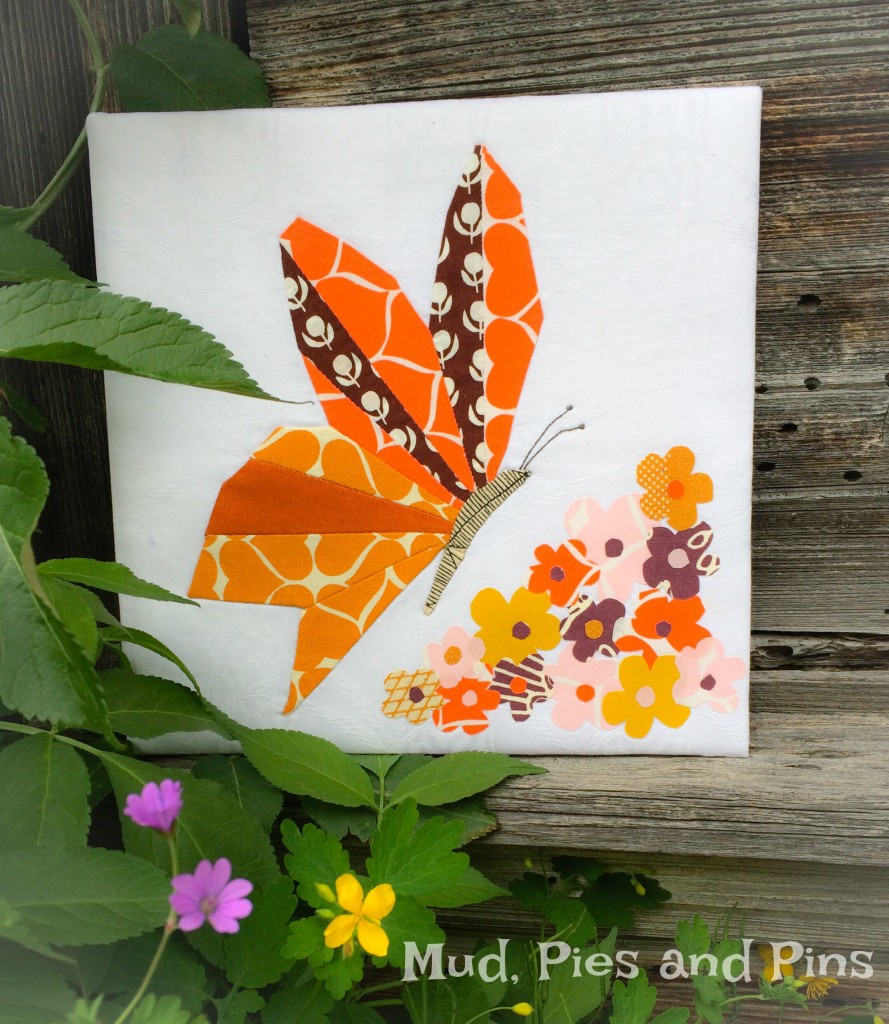 Although I would usually use such pieces to create mini quilt, pouches or other sewn items, this time I decided I would use the finished design to create a mounted picture.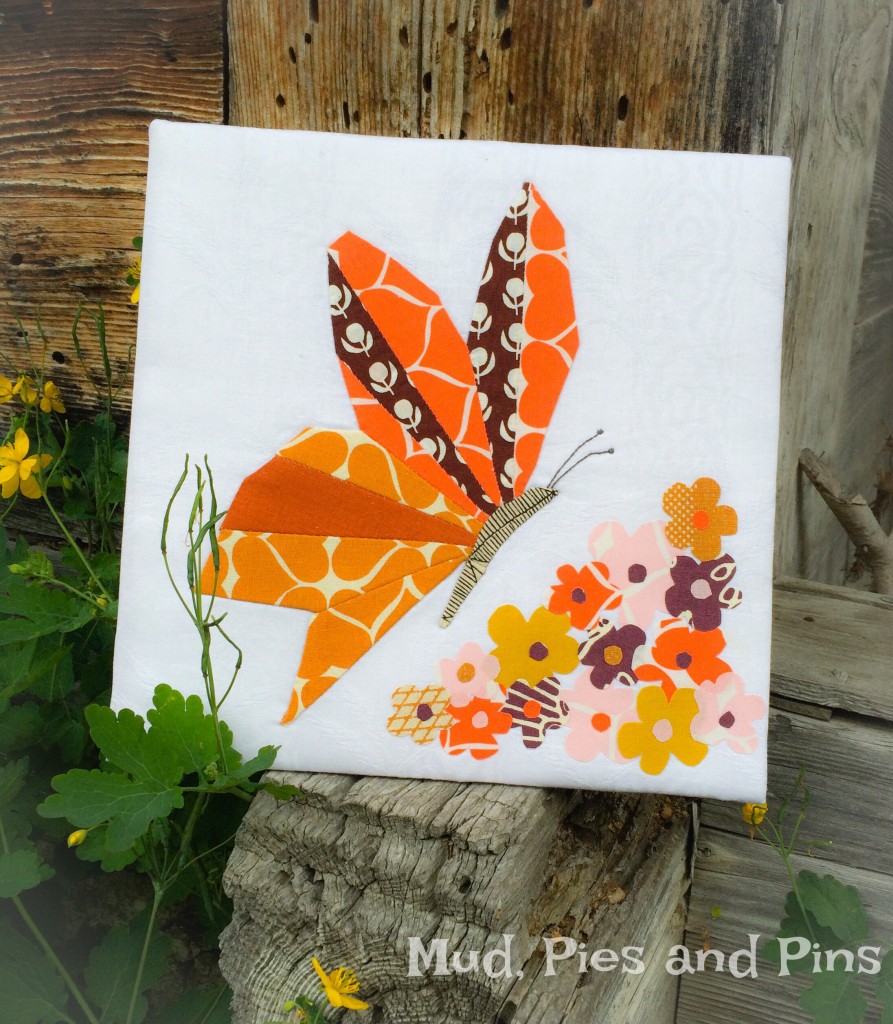 I backed the appliquéd cotton with a layer of fusible fleece interfacing before   mounting it on an 11″ square piece of thin board. This gives the finished picture a soft finish.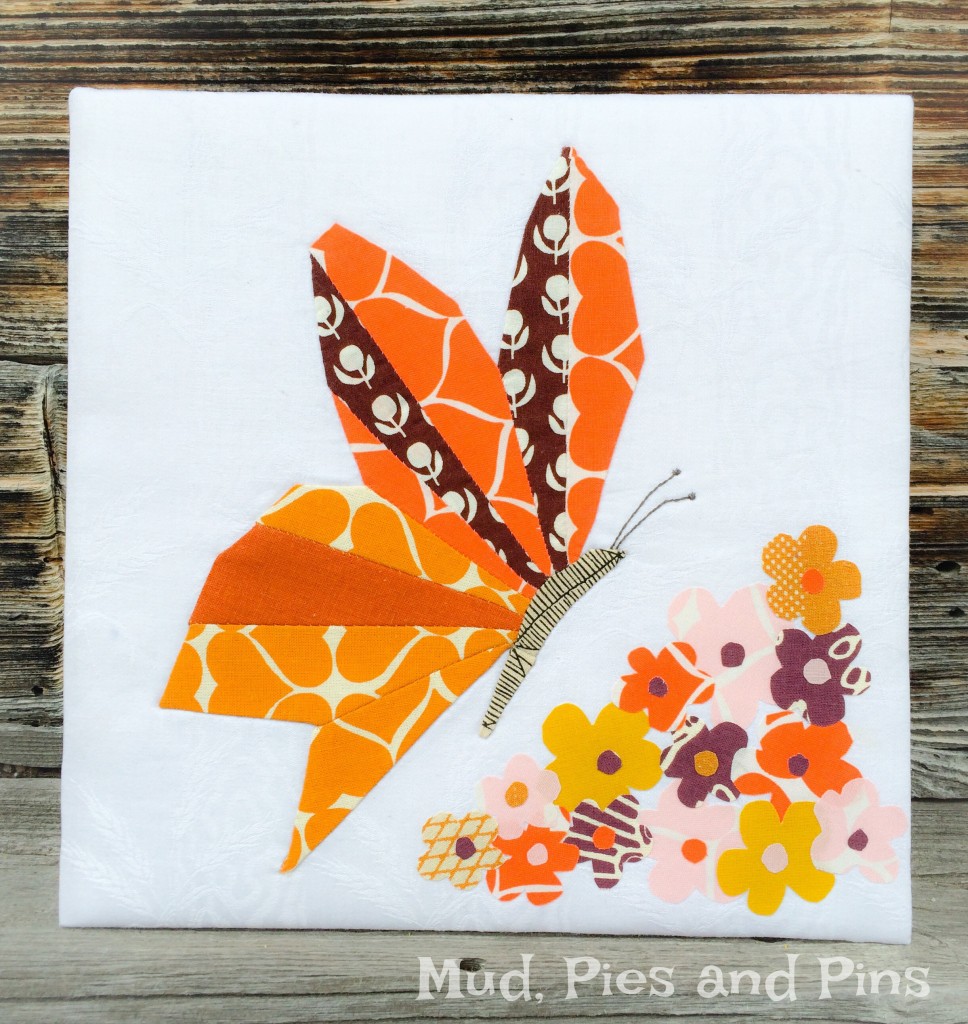 My finished picture, "Butterfly and Blooms" is my entry to the 2014 Umbrella Prints Trimmings Competition. On May 30th all of the entries will be pinned to the Umbrella PrintsTrimmings Competition Pinterest Board and you can vote for your favourites by simply repinning the projects you like best. If previous competitions are anything to go by there will be a wonderful selection of great projects to view, so be sure to visit the Pinterest Board between May 1st and May 5th.