This giveaway has now closed.
Today is Giveaway Day over at Sew Mama Sew. It's a really fun event where bloggers around the world join in hosting giveaways galore. There are lots of wonderful giveaways to enter so be sure to join in the fun if you aren't already, but before you pop off/back to the giveaway be sure to enter my giveaway below.
As I'm sure many of you reading today are new to my blog I would like to say welcome. If you'd like to have a browse around please do asI always love having new visitors, but I'm not going to go into a big introduction here as know how time consuming giveaway blog hopping can be. So let's get straight to business. For my giveaway I've chosen a charm pack of Aneela Hoey's Hello Petal that I've teamed up with a large (1421 yds / 1300 m) spool of Blossom Pink Aurifil 50wt.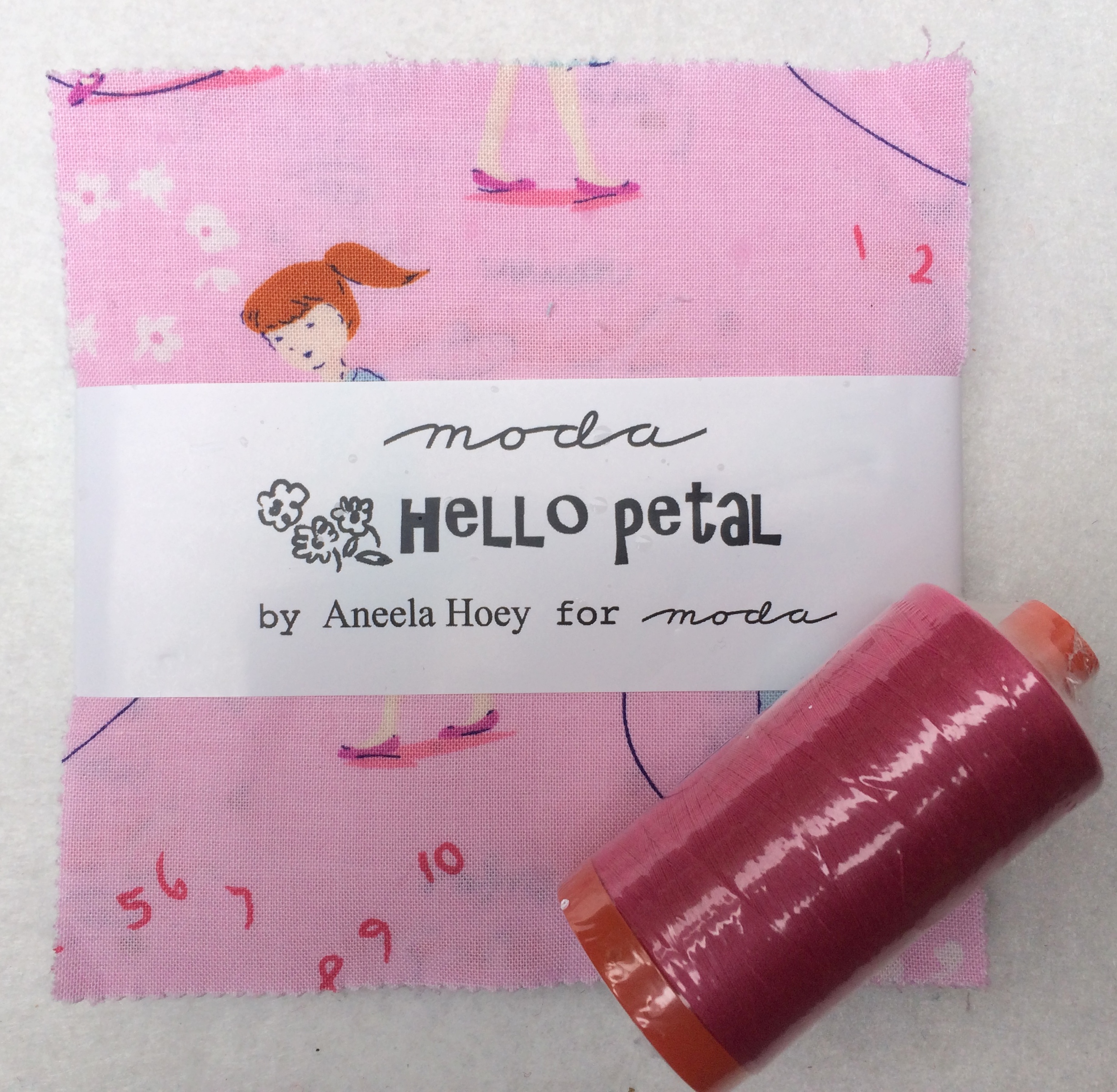 Because today is my birthday I'm celebrating by giving away a second charm pack and Aurifil bundle. This time I've chosen Kate Spain's Daydream and a large spool of Light Emerald Aurifil 50wt.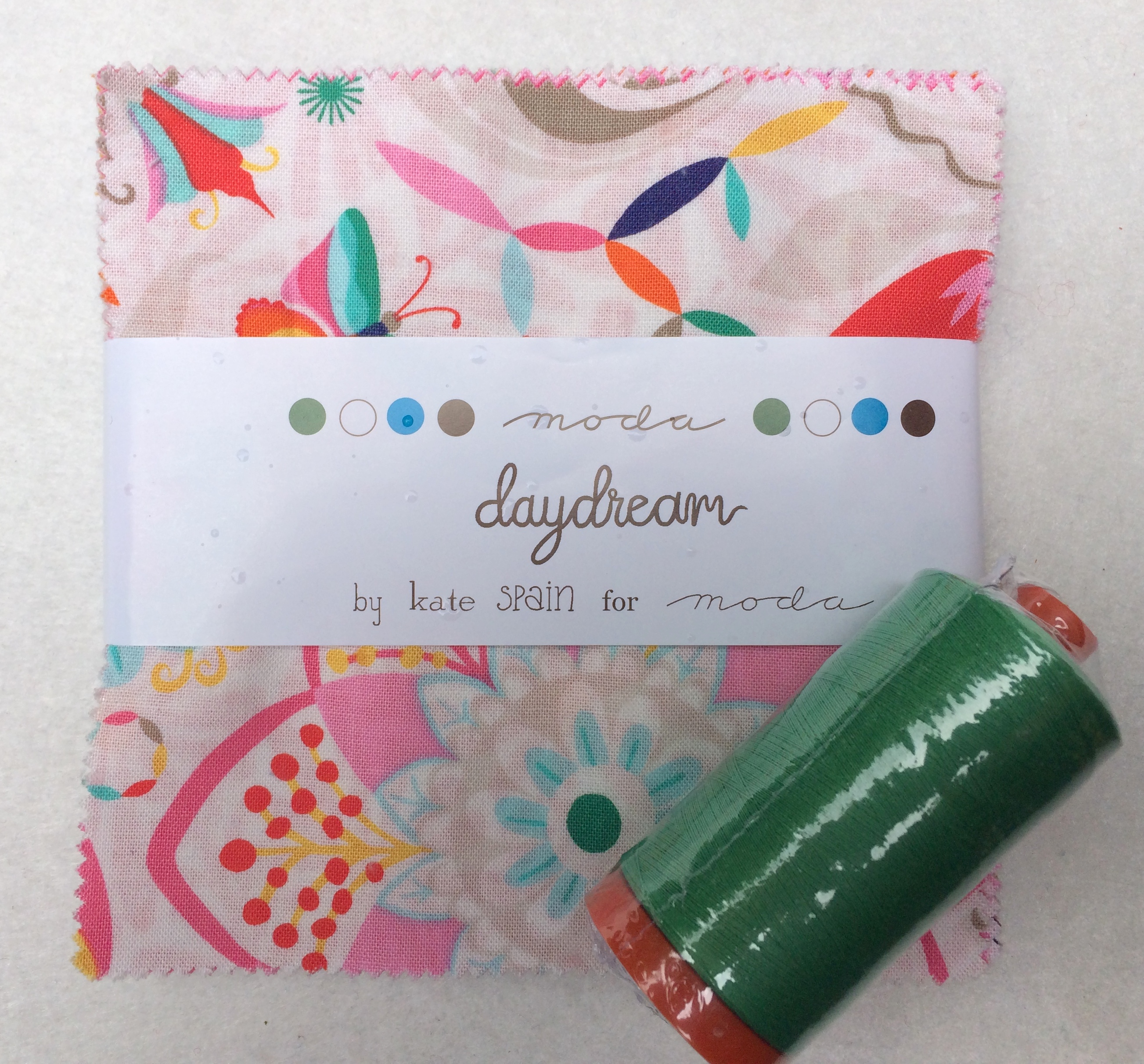 Entering is easy. Just leave me a comment letting me know what you like to make with charm packs or what your favourite pattern for using charm packs is. If you have a preference as to which prize you would prefer then please let me know that too.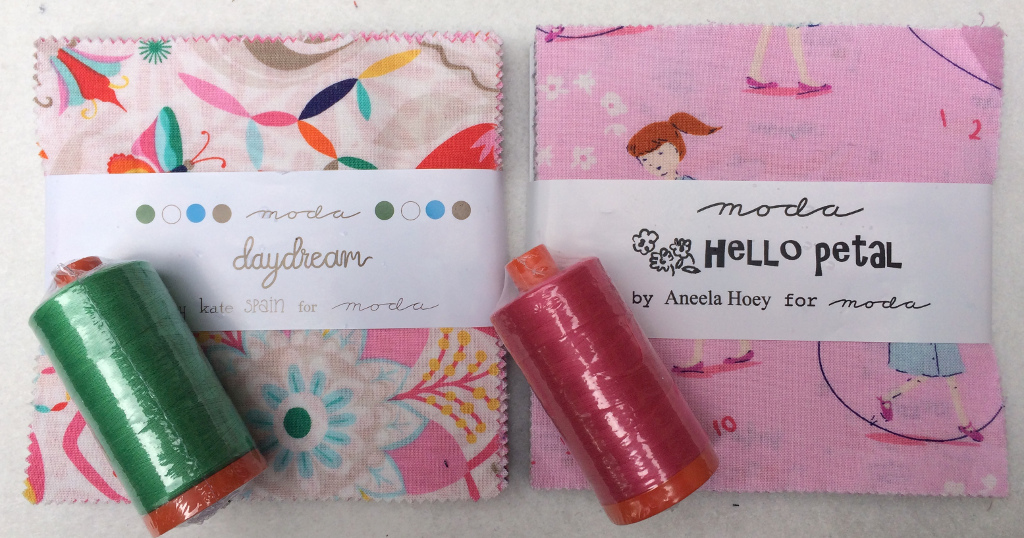 My blog followers get a second entry – just leave me a comment letting me know how you follow my blog.
Although I usually reply to all of the comments left on my blog there are usually just too many to reply to on Giveaway Day but I will be reading them all with interest.
The giveaway is open to everyone, everywhere. This giveaway will remain open until 5 p.m. PST on May 16 after which time I will select the winners via random.org and contact them via email. There is no need to leave an email address in your comment as WordPress asks you to fill in your email address on the leave a comment form. Please ensure that you type your address correctly when filling in your details.
If you would like to return to the Sew Mama Sew Giveaway Page then you can do so by clicking on the button below.

Thank you for visiting, best of luck, and if this is your fist time to visit my blog then I do hope that you will come back and visit again.