It's Friday, the end of the week, the end of yet another week of waiting. Waiting for what? For my copy of the first issue of Love Sewing Magazine. The first issue of this great new magazine launched just over two weeks ago and I've been eagerly impatiently awaiting delivery of my copy since then. And here's the reason for my impatience: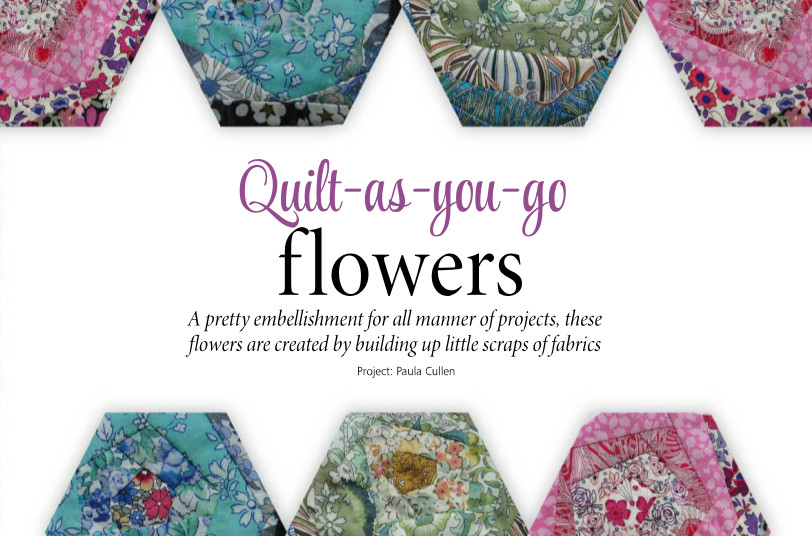 My tutorial for the quilt-as-you-go flowers has been printed in the Liberty supplement that came with Issue 1 and I'm ever so excited about it. I had hoped that I would have been able to share this exciting news before this but thanks to the wonders of the postal system that wasn't to be. I waited and waited on my copy of the magazine to arrive and when it still hadn't arrived yesterday I finally got a digital copy sent to me so that I could at least see how my tutorial looked and have a browse through the rest of the magazine. I wasn't disappointed, it all looks great and there are plenty of projects that I look forward to trying out in the future.
I'm still looking forward to receiving my paper copy of the magazine, but at least now I won't be impatiently watching for the postmen every morning and I can finally celebrate the release of this new magazine along with everyone else.