This is "Ripples". It is my entry for the Mini Quilt category of the Blogger's Quilt Festival over on Amy's Creative Side. If you are one of my regular readers then I know you will have only just seen this quilt, but I do hope you will enjoy the new photos. If you are visiting from the festival then welcome, I hope you enjoy the visit.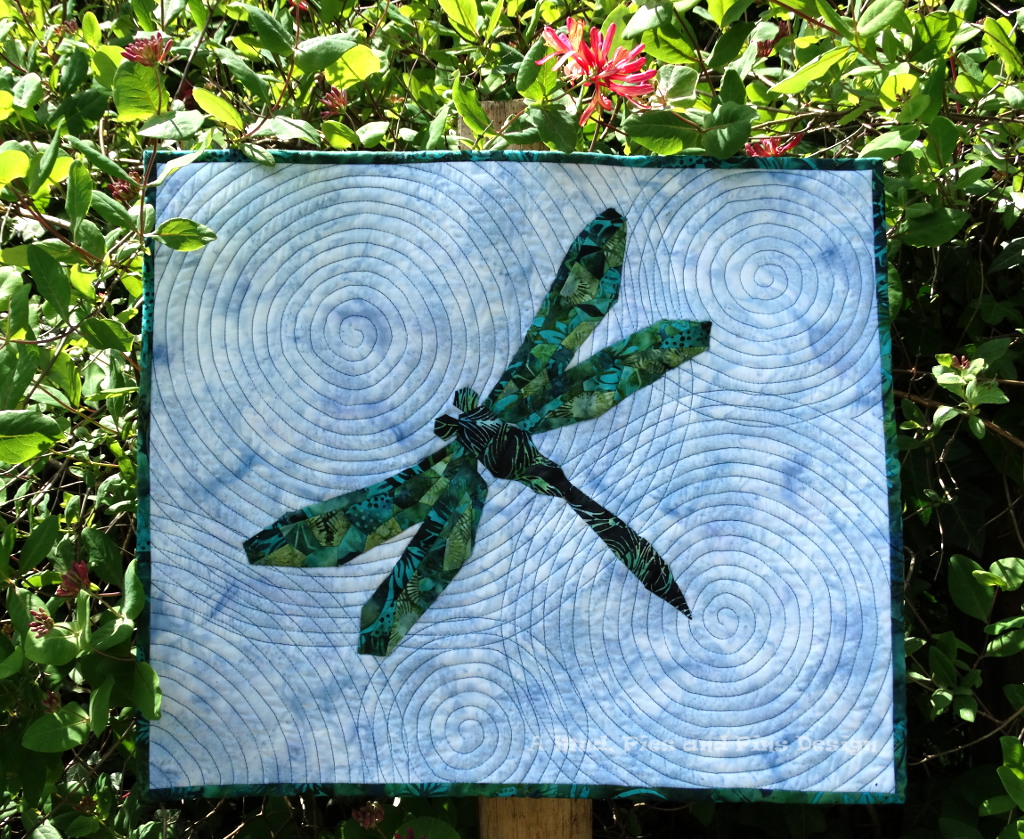 Ripples is the second mini quilt to feature one of my EPP dragonfly designs, the first was made for a swap. Even though I never saw myself as a fan of batiks in the past I have come to really enjoy using them in projects such as these. Each of the dragonfly's wings is made up of 21 individual pieces featuring three different fabrics which help to give the wings pattern and texture. There are a further seven individual pieces in the body.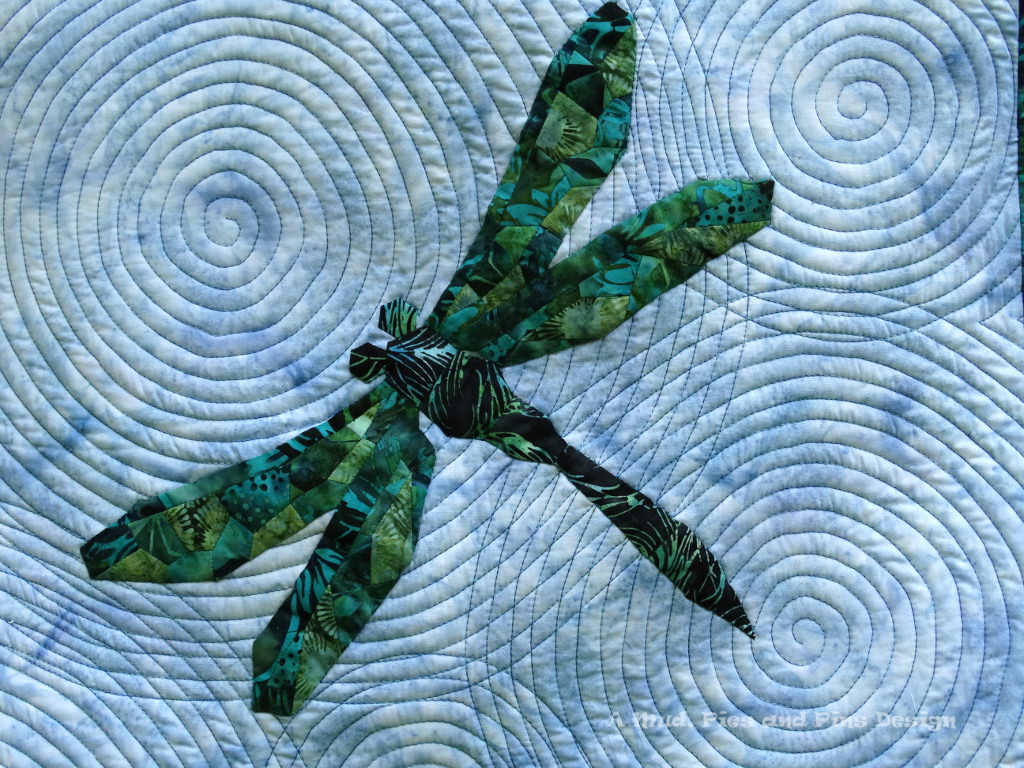 I use overlapping spirals to quilt this mini to add movement and give the effect that the dragonfly was flying over the surface of a rippling pond. For this quilt I deviated from my normal thread of choice on top, Aurifil, and instead used some King Tut in Thebes as I felt the subtle tone on tone teal shades in the thread added to watery ripple effect I was aiming for.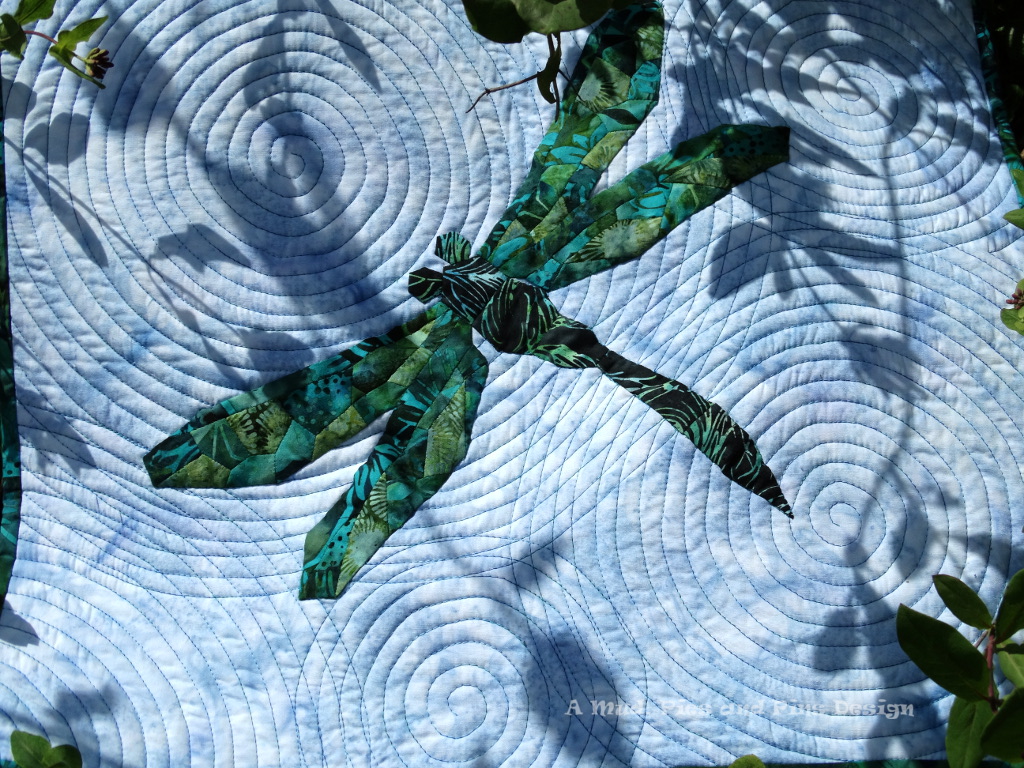 Of all the mini quilts I have made to date I think this may quite possible be my favourite. I shall defintiely be desinging more dragonflies to add to my evergrowing collection of EPP winged creatures, I don't think this dragonfly will be flying solo for too long.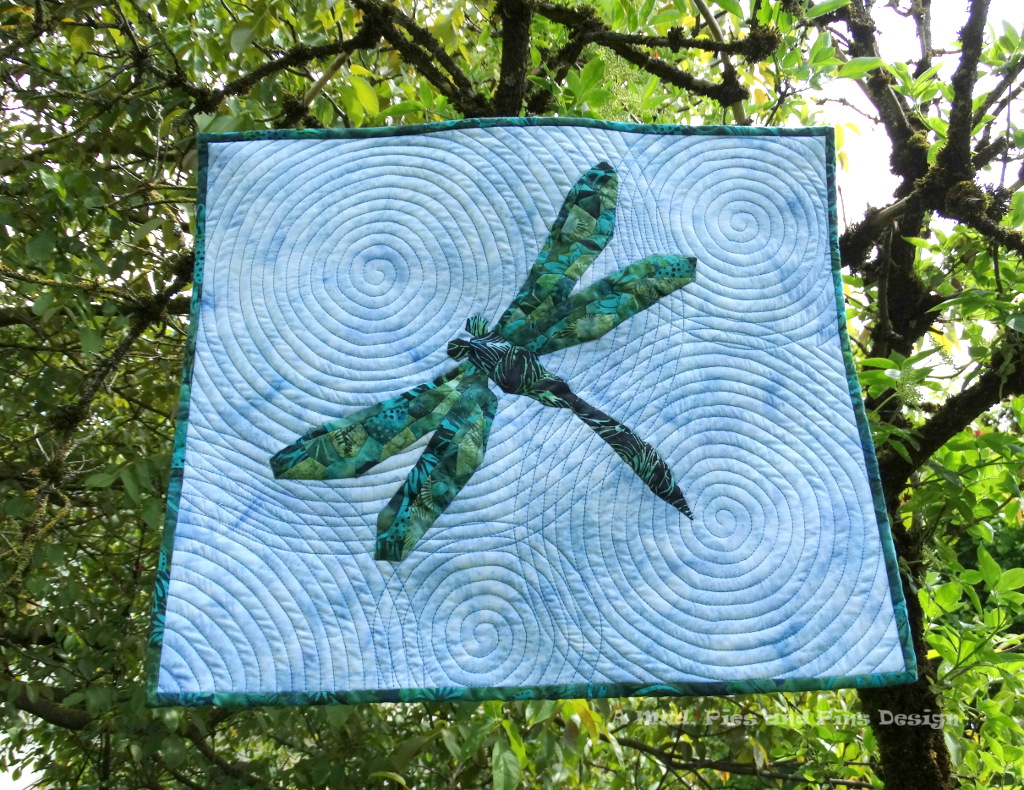 I hope you've enjoyed reading about my "Ripples" quilt. If you've been visiting from the Bloggers Quilt Festival then you can click on the button below to return. If you're one of my regular readers and you've not visited the Quilt Festival then I encourage you to do so as there are lots of wonderful makes to be seen, not only in the Mini Quilt category where I have entered this quilt, but in all of the other categories as well. And while you are there don't forget to nominate your favourite quilt in each category for the viewer's choice awards.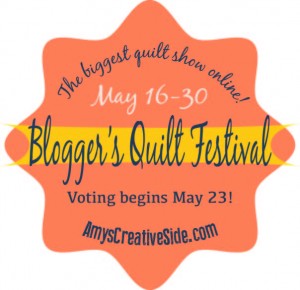 Quilt statistics:
Name: "Ripples"
Finished size: 20 x 18″
Quilting: Overlapping spirals, Superior King Tut KT.930 Thebes on tob, Aurifil Dove #2600 50wt on the bottom
Fabrics used: An assortment of Hoffman batiks
Design: My own – a Mud, Pies and Pins EPP appliquéd design
Finished: April 2014