As I enjoy the start of what promises to be yet another magnificent sunny holiday day I'm reminded of the mini quilt I made for the June Monthly Doll Quit Swap, "Under the Sun".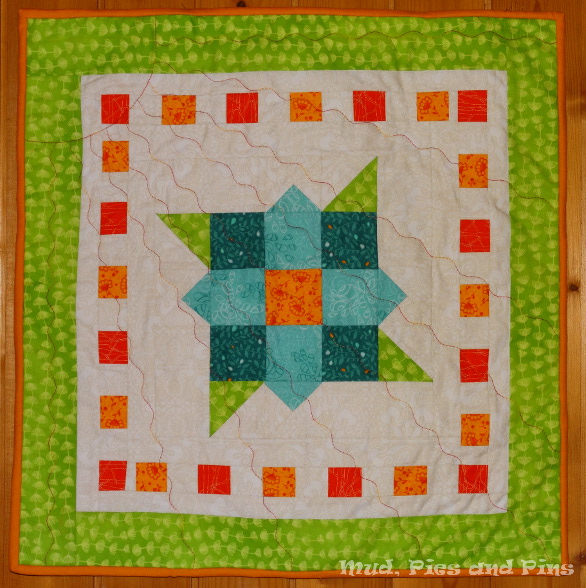 The theme was "My Garden" and from the off I knew I wanted to use a floral design. I had seen an inspiring quil on Connecting Threads but the block size was only 5″, much smaller than what I was aiming for, so I quicly designed a large central floral block that finished at 15″ square.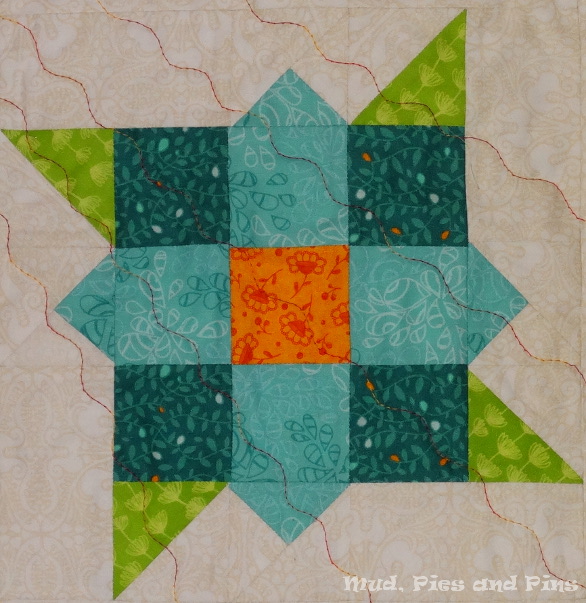 I used a block border and plain border, representing the spots of colour and grass around my garden. The binding used was Kona Cheddar, a nice sunny colour. I kept the quilting simple. And started with a semi circle in the corner, the Sun.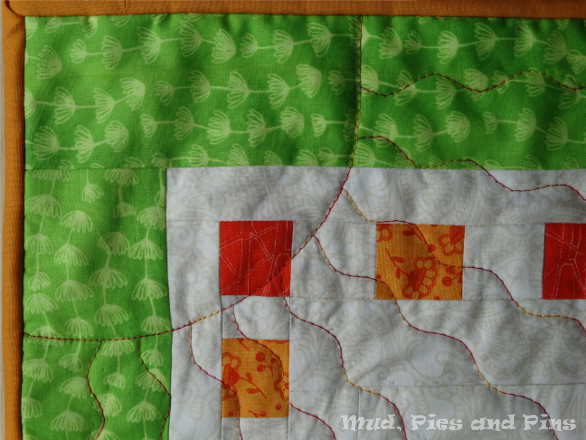 From this corner rays of sunlight radiate over the rest of the quilt. To stitch these I used a decorative stitch on my machine that produces a nice even wavy line. The quilting was stitched with Kin Tut #922 Harem.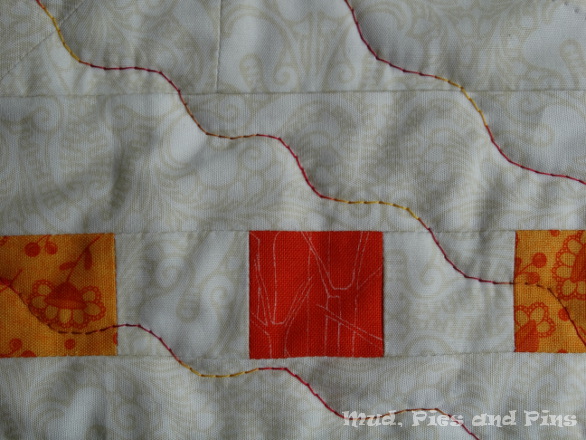 Finishing up at 20″ square this mini depicts so much on what I love about my garden in summer. Of course one other wonderful thing about summer is holiday time. I love heading back home to Ireland for a couple of weeks of camping and caravanning with my family. I can't say I'm getting any sewing done, although I have plenty of projects with me I could be working on. Instead I'm making the most of some stunning sunny weather, enjoying dips in a crystal clear sea, and waking up to stunning views such as this one that inspired this mornings post.