Mini quilts. I just love them. I love that I can quickly try out new designs and ideas, I love that I can constantly change what I am working on and I love that sometimes I can go from start to finish in the space of a day. I've made several mini quilts over the past month and today I'd like to share the first of these, "Tumbled", with you.
"Tumbled" began life as scraps. I started with a Very Berry Fabrics scrap pack of Liberty lawns. I love to keep a few of these always in my stash as they are a great source of fabrics for many of the mini projects I like to work on. I then teamed the Liberty scraps up with some plain off-white fabric. I tend to use a lot of this fabric in my various sewing projects and of course that means that I am forever generating plenty of scraps.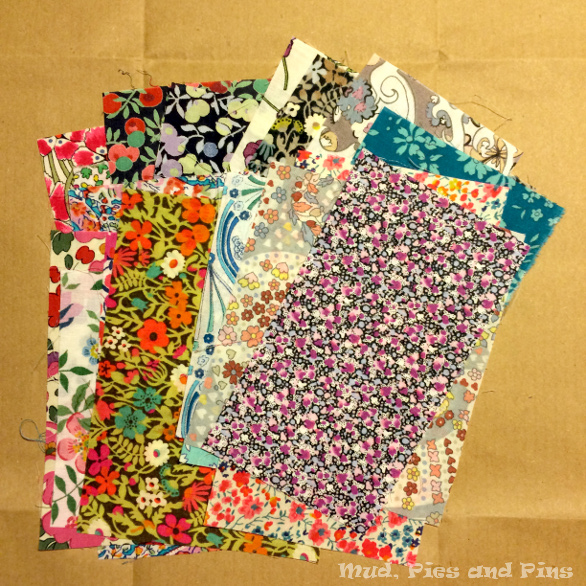 To make the quilt I simply chose nine coordinating scraps of Liberty lawns from the scrap pack and sashed each one in strips of the off-white fabric approximately 3″ wide – some were a little wider, some a little narrower depending on what the scraps yielded. Once all of the scraps were sashed I laid out the blocks in their final layout and then trimmed all of the blocks down so that the orientation of the Liberty centre of each block was always varied. The resulting blocks were always trimmed to 6.5″ high, but the widths varied within an inch. For each row of blocks I made sure that the sum of the widths of the three blocks in the row equalled 19.5″.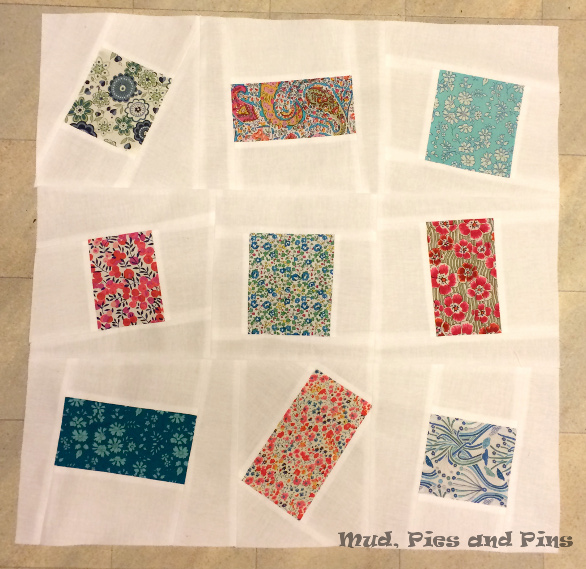 Once all nine blocks were joined to complete the mini quilt top I set about quilting it. For backing fabric I used "Vogelfrühling", and organic German fabric featuring a Sybille Hein design.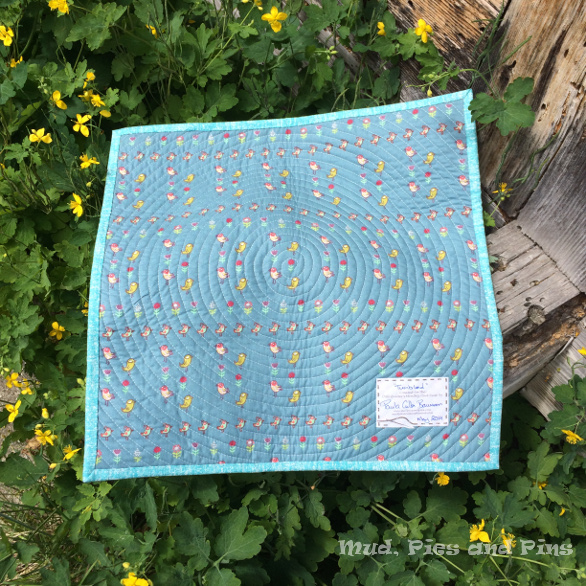 I decided that a simple spiral would be the most effective quilting for this quilt as it enhanced the sense of movement and tumbling that the block arrangement conveyed.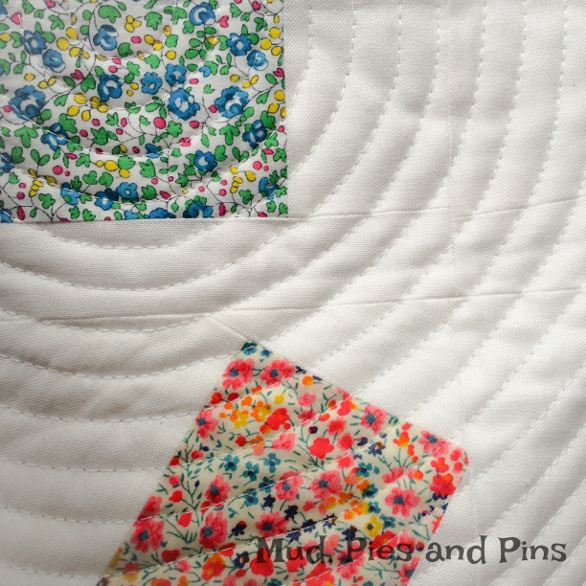 The quilting was stitched with the same Aurifil #2021 I had used to piece the quilt. I finished the quilt off with with binding made from a blender in aquatic blue from the Simply Style Fabric Collection by V and Co. for Moda which picked up on the colours in many of the Liberty fabrics used.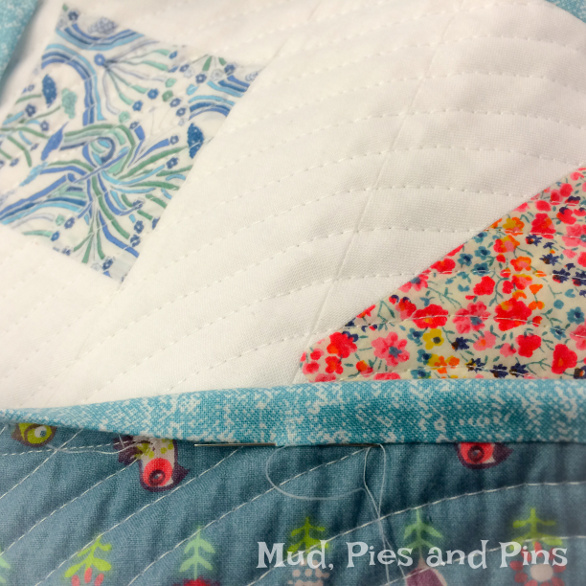 One interesting trick I discovered with this quilts was how to iron with a saucepan! This mini was made for the Doll Quilter's Monthly Swap. It was finished just before a long weekend here, when we were all heading off to my brother's place in the mountains for the weekend. As I hadn't had time to photograph it before I left I packed it up so that I could photograph it and post it when while we were away. I forgot that it would crease when packed and of course I want it mostly flat for photographing. Not having an iron I decided I'd go back to basics. One heavy bottomed saucepan gently heated, a bit of water in said saucepan for added weight and heat retention and it was job done!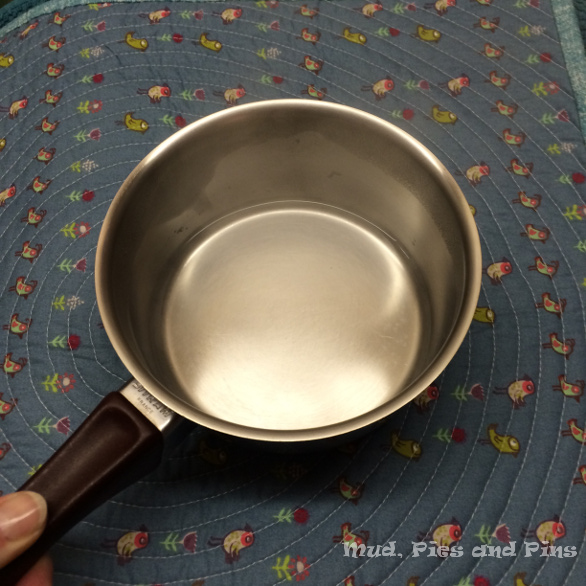 Finishing up at 18″ aquare I can't help but think that "Tumbled" would make a great starting block for a quilt. I have always wanted to make a quilt as you go quilt and I think that this mini could be the perfect starting block. With that idea in mind I have set up a basket of Liberty scraps and neutral strips which I am going to use as leaders and enders with a view to creating a set of these blocks as I stitch so that I can hopefully make a larger QAYG version of "Tumbled" in the future.