When Ali over at Very Berry Handmade announced round 4 of her fabric ATC (Artist Trading Card) swap I was quick to sign up as I had had great experiences in the previous two rounds in which I had taken part. I really enjoyed the challenges of making these small 2.5×3.5″ ATCs, loved being part of the swap community on Flickr and best of all received two stunning little ATCs that now sit proudly on the shelf next to my desk where I can admire them daily.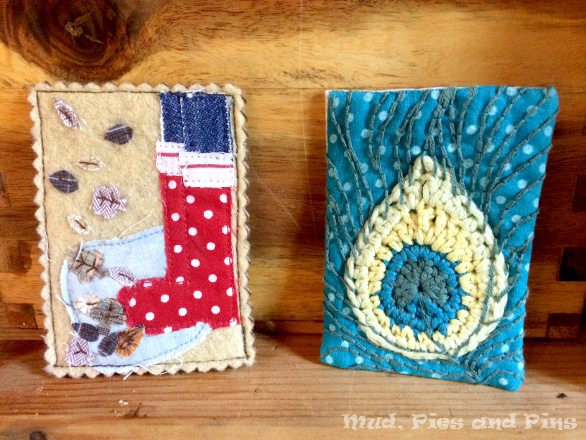 Each swap round has had a theme and this time the theme was "Getting Away from it All". When I read my partners likes I knew we had a lot in common and I decided to draw from my own experiences and loves to make her ATC. With a busy family life it is often the simple things like train journeys or Sunday afternoon drives that really let me just get away from it all, even if only for a short time. I love those trips throught he country, love the colours and ever changing sceenery. I decided that is was some of these colours that were going to appear on my card and when I spied these spools of thread sitting beside my machine I instantly knew what Iw as going to stitch.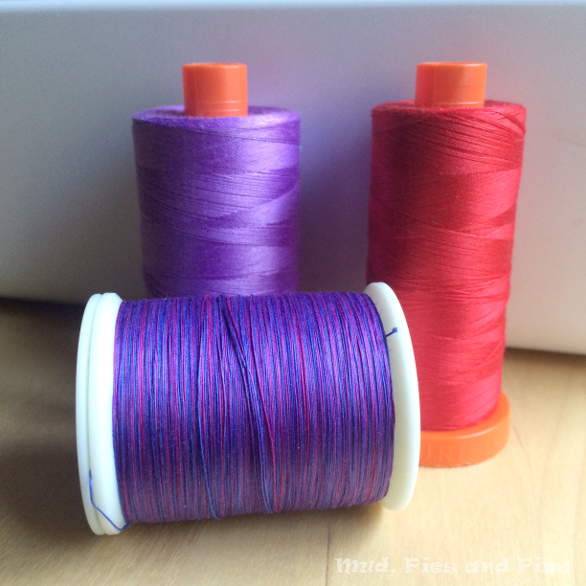 I started with a blue background of Stonehenge fabric and added a few scraps of Micahel Miller's Fairy Frost.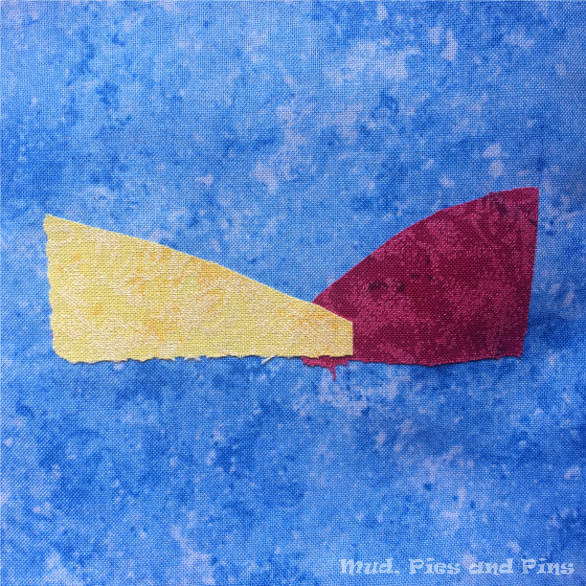 Once last scrap, this time a purple Stonehenge fabric, and I was ready to start the sewing.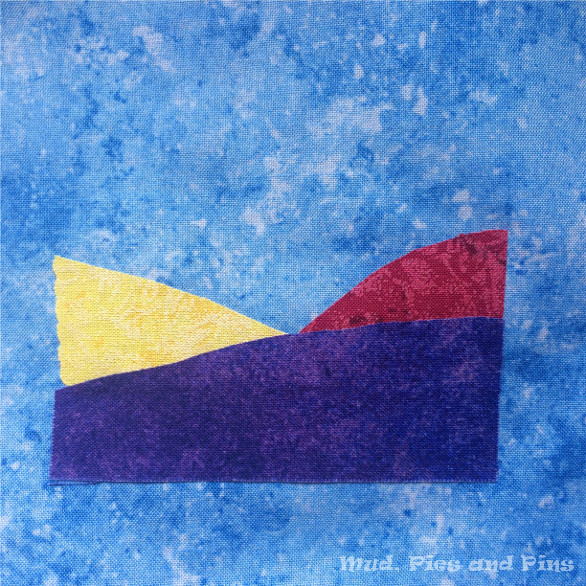 I did some thread painting in various shades, added some french knots and a little beading and after trimming and backing produced "Flower Fields of France"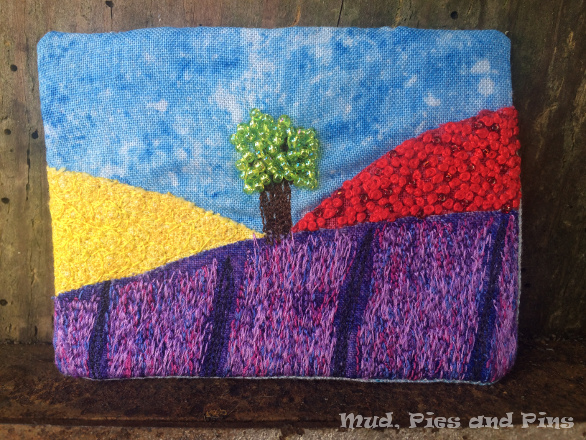 This ATC pulls together some of the colours and sights I love: the iconic lavender fields of Provence in France, the sunflower/rapeseed fields that I regularly see locally and the fields of poppies that I have on ocassion delighted in seeing. This card is now somewhere ên route to my partner and I hope that she will enjoy it every bit as I have enjoyed making it for her.
If you'd like to see more of the swap ATCs then why not pop over to visit the swap Flickr group where you can admire all of the beautiful creations made during this and previous round of the swap.
Because it's Tuesday I'm linking up with Sew Cute Tuesday over at Blossom Heart Quilts.