When last I posted I promised to share with you all the wonderful stitching I had received as part of The Big Stitch Swap. Well it's taken me lots longer than intended to get back to you all with that wonderful stitching but here it finally is.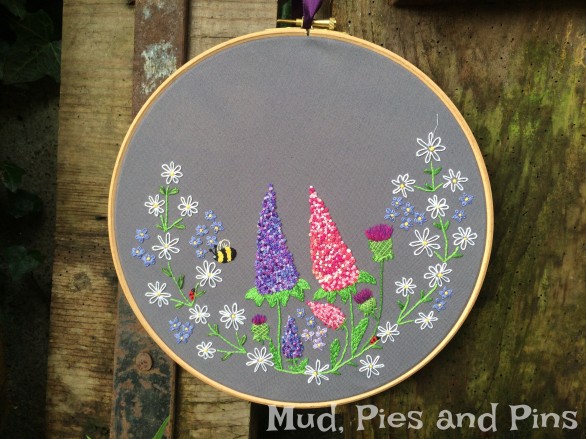 I have to say that I am totally in love with this beautiful piece. It has been hanging in my sewing space since the day it arrived and I wonder daily at its magnificence. I am so in awe of all the hard work that has gone in to creating the beautiful French knot blooms that for the centrepiece of the stitching. There are so many beautiful details in each and every creature and plant depicted in this stitching that I cannot help but admire it each and every time I look at it.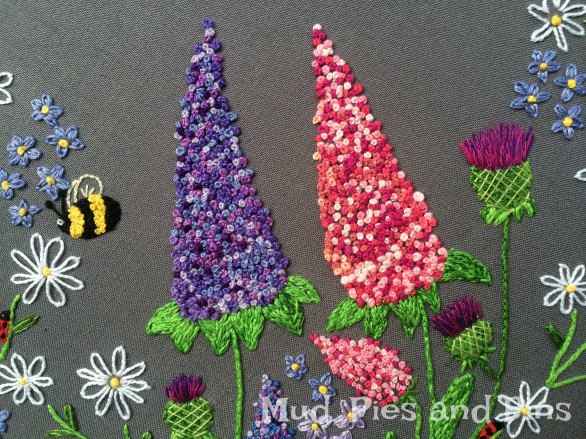 For my partner in the swap I made a cushion cover. As part of her inspirational mosaic she had included a retro stitched pair of glasses. I decided I would cross stitch something similar onto some of the panel of the cushion using DMC's soluble canvas to allow me to stitch directly onto the quilting cottons I had chosen to use.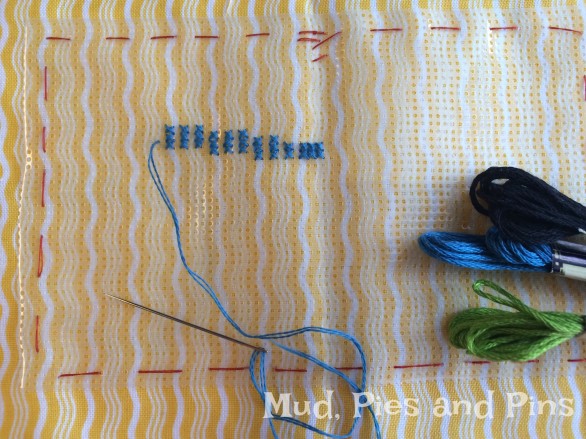 All in all I stitched five different glasses panels, one large and four smaller. I then combined these using white sashing to create my cushion top. The top was simply quilted along the sashing as I wanted the stitched panels to remain the focus of the piece.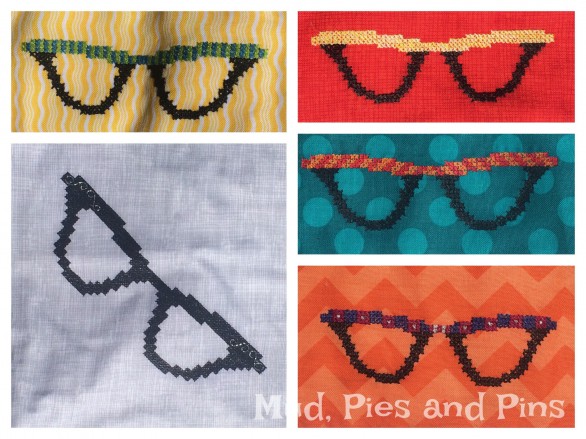 I used some Color Swatches by Dear Stella Designs for the zippered back and bound the edges of the cushion in the same fabric I had used for the sashing as I did not want to detract from the coloured panels by adding another colour to the mix.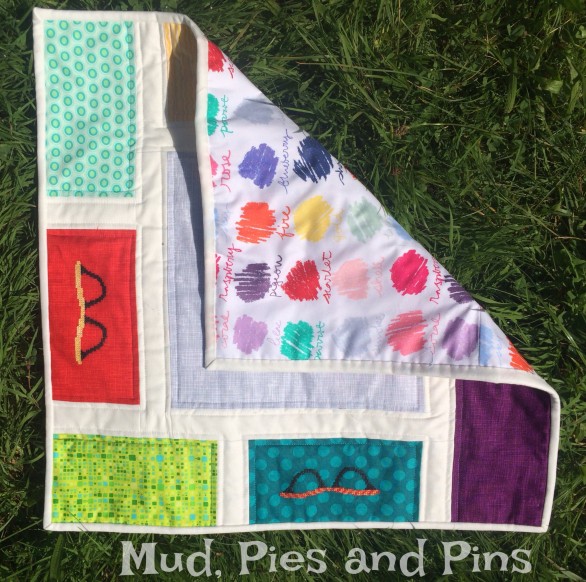 I think the end result was a really fun cushion over which my partner was delighted with and I hope that she will enjoy using it as much as I enjoyed making it.