My sewing table and crafting space seems to be filled with various small works in progress at the moment so I thought I would share a few of them with you here today. If you've been following me on Instagram then apologies as you will probably have seen these pieces already.
Today's work in progress post is all about Liberty lovelies. If you've ever done much sewing with Liberty lawns then you will know that, once start sewing with these beautiful fabrics, you become totally addicted to them and want to keep sewing with them. That's what happened to me at least. The main piece that I am working on at the moment is a cushion cover that will feature the epp lotus blossom design that I created earl last year but have never had a chance to trial till now. I say trial but to be honest I was confident enough that the design would work well that this isn't really a trial of the pattern, and I don't think I was wrong in that assumption.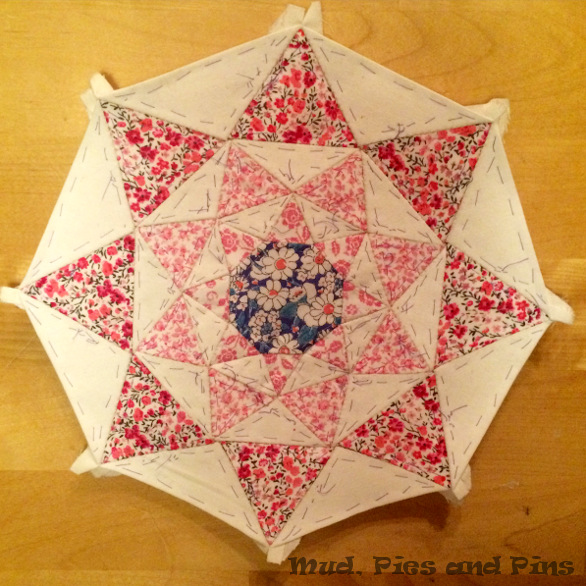 I've completed three of the five rounds of this blossom and I am more than thrilled with how it is turning out. All told I think there will be 85 individual pieces in the finished design, so still a few more papers to cover.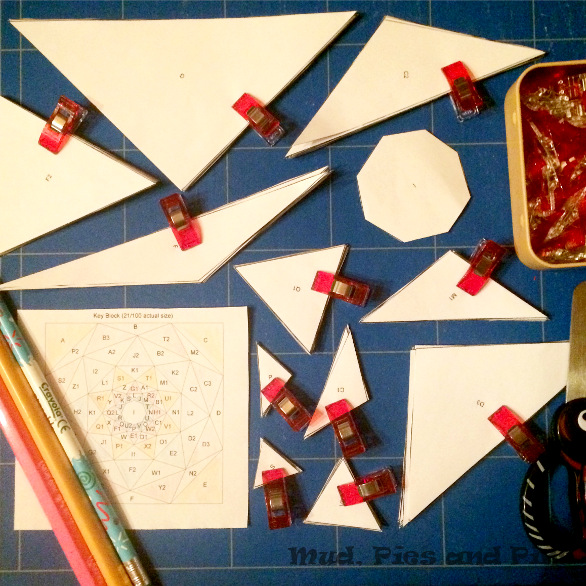 I'm working with a gradient of pinks for this blossom, so that the bloom gets brighter and darker as it gets larger.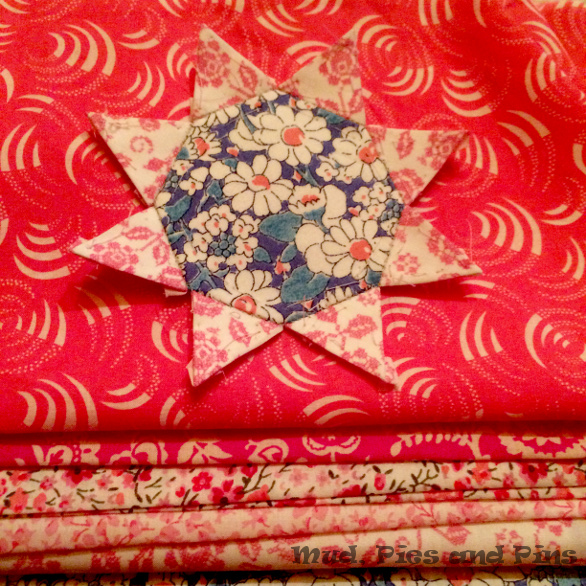 Working with so many pieces got me thinking about fun ways to use up my every growing pile of Liberty scraps and I decided I would mix things up and embroider a ballerina wearing a Liberty gown. The original design for the ballerina came from here, I simply replaced her gown with one made from the Liberty Aranov print. I had enough of this fabric to fussy cut the dress and I just love how the design of the fabric adds extra detailing to the dress itself.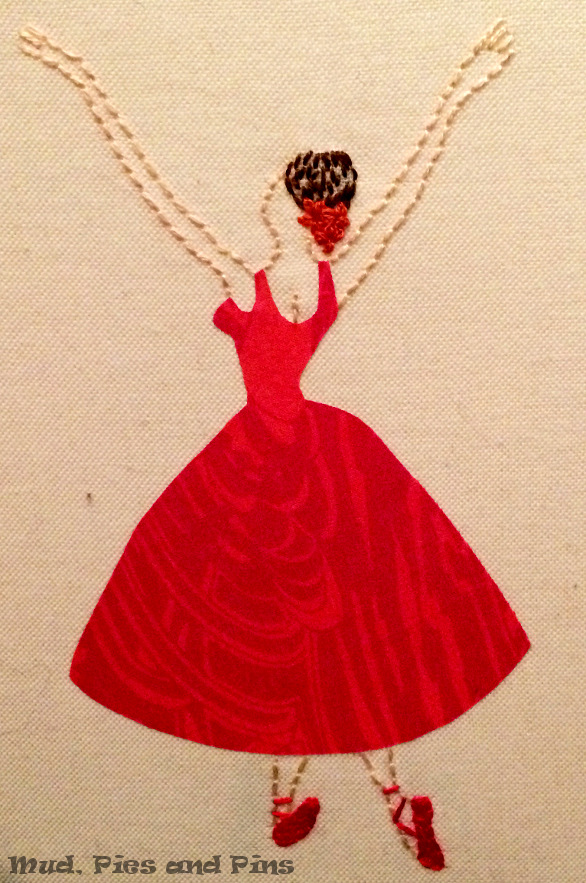 This first lady is stitched, now she needs to be properly mounted as I will either frame or hoop her for display. I think that the display method will probably depend on how many ladies I eventually stitch as the second is already in the hoop and ready to go, a little distraction for when I want to take a break from the epp.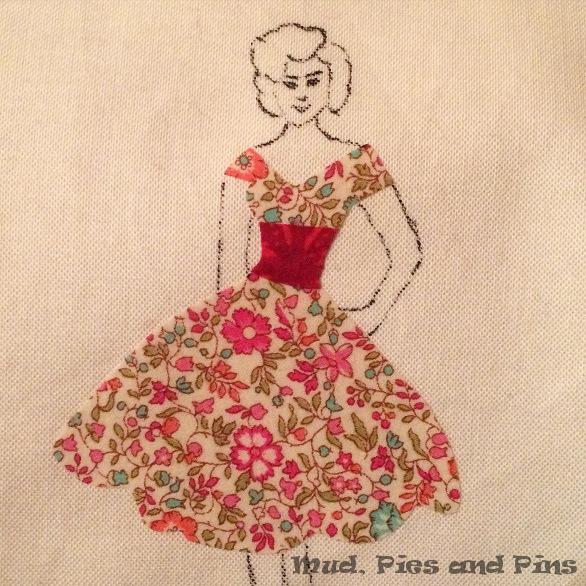 Linking all of these Liberty lovelies up with Lee over at Freshly Pieced for Work in Progress Wednesday.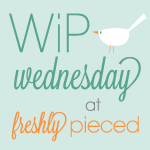 Save