It's the end of April and for me that means it's time to pack my bag and head off to Peaks7. Peaks is a biannual sewing retreat organised by the lovely Elita from Busy Needle Quilting that takes place in the French Alps. I attended my first Peaks retreat this time last year and it is now a firm fixture in my calender. Now I have to admit that even though I am travelling tomorrow I am still exceptionally disorganised and the reason for that is possibly this: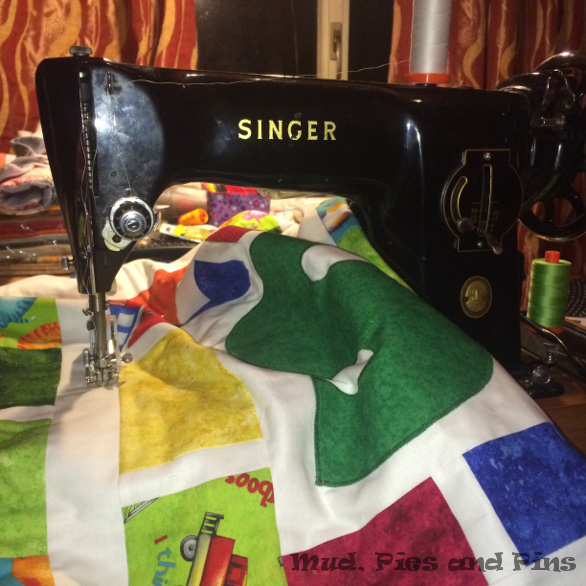 When I was at Peaks last April I made a quilt for my son. I loved the pattern so much that decided it would be the perfect choice for the quilt I had promised to make for my nephew/godson. The top came together quickly, bar the outer borders, and then it made it's way into the WiP/UFO pile where it has languished ever since. As I started to think about the upcoming Peaks I knew I had to finish off this project before I went. Almost a year is much too long for a little boy to wait for a quilt, even if he doesn't really know he is getting it, and so  I have been putting all my energies and focus into completing that one task so that I can move on to focussing on this Peaks.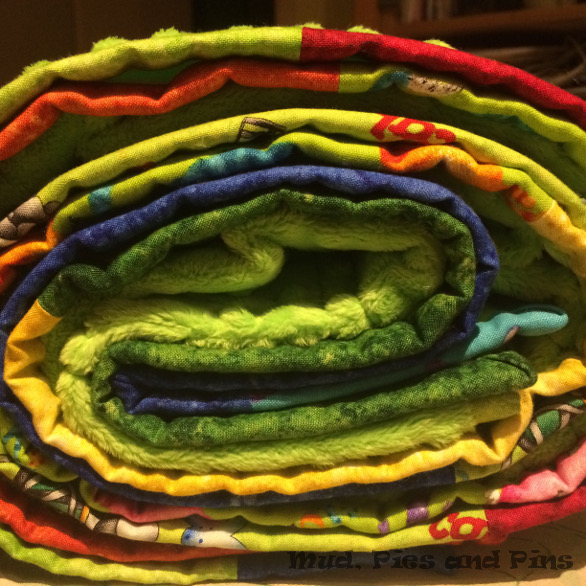 There have been battles with thread, and tension and my poor old machine. There has been pulling and pushing and much heavy lifting as it's a Minky backed quilt, but after all of that I can finally say I'm done. The big reveal will have to wait, there's packing to be done after all!
We'll be working on one big project at Peaks and for that I have pulled out my Paint and Collage collections and am finally going to cut into them.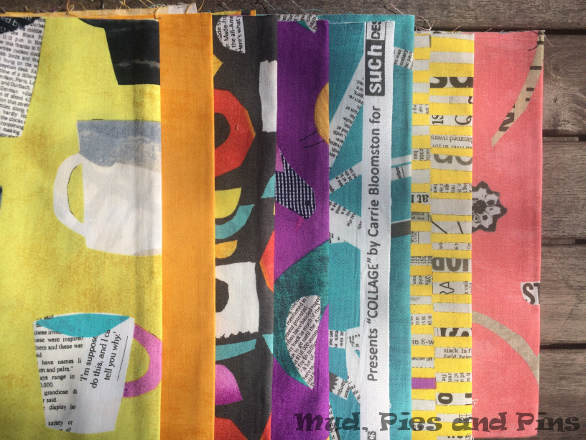 There will be plenty of free sewing time, especially in the evenings, so I'll be bringing along my latest EPP project, my Sun Prints quilt.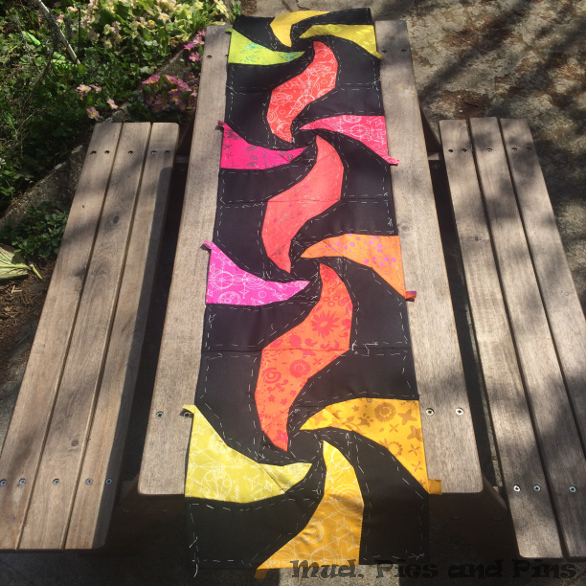 I've also got plans for a fat eight bundle of Kate Spain's Paradiso which involve this very detailed back of the envelope pattern!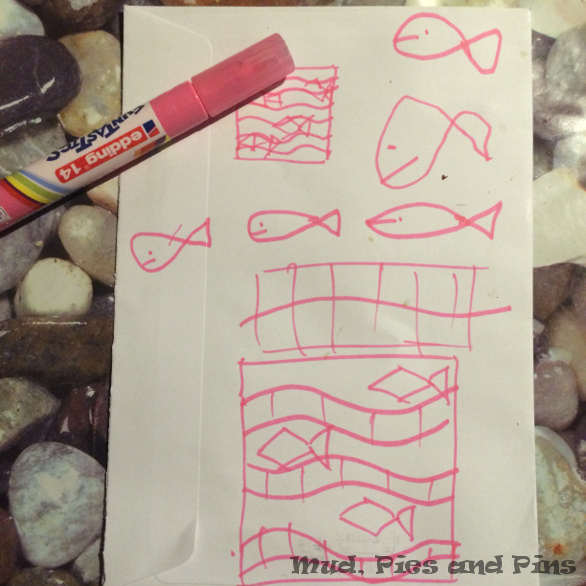 And in between all of those projects I'm sure I'll find some time to finally quilt the Liberty death star that I pieced last year. This is another project that has been far too long in the making and one that really is so very close to completion now that I have finally decided on a background fabric for the death star.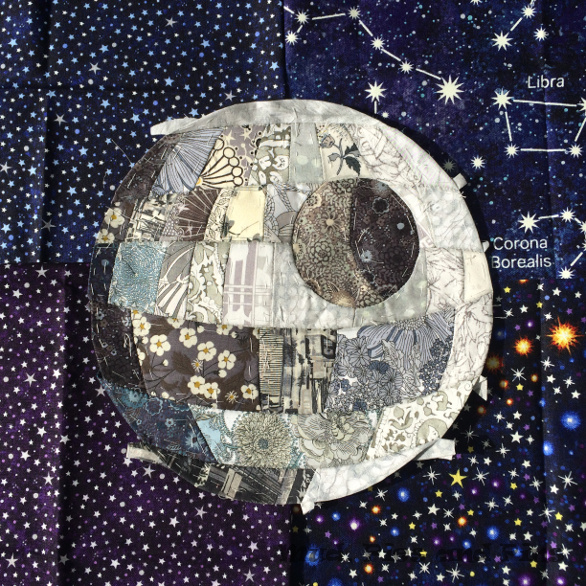 Hopefully when I'm back next week I'll have plenty of new makes and/or finishes to share with you all. In the meantime you'll be able to follow the fun of the Peaks weekend on Instagram where I'm sure I'll be posting plenty of updates as the weekend progresses.
Linking up with Work in Progress Wednesday over at Freshly Pieced.