It's hard to believe that this time last week I was settling in at the chalet Les 4 Vents in Morzine for the Peaks 7 retreat. I do not honestly know where that whole week has gone. I promised you a recap of my weekend at Peaks, but when I started pulling everything together it looked like I was going to end up writing an epic post. As a result I decided that I would write a series of shorter day by day recaps over this weekend. I'll try to avoid reposting too many of the photos that I have already shared via Instagram, and so without further ado it's on to day 1, the arrival.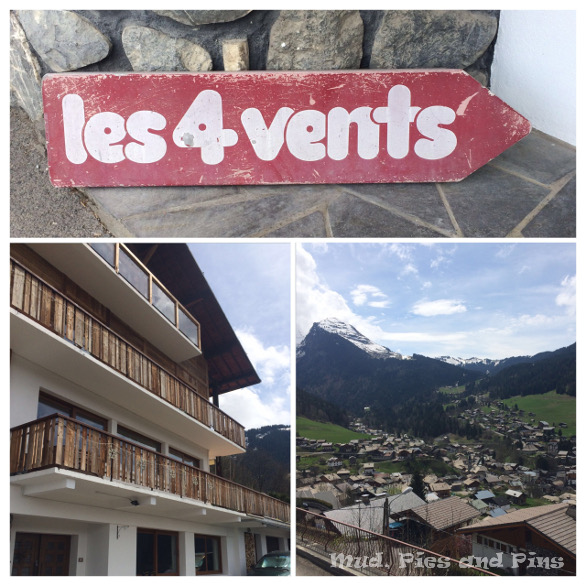 After a lovely relaxing train journey to Geneva airport with my good friend Elizabeth from Shark's Dinner, we met up with a few fellow quilters and were then collected by Richard, one of the wonderful hosts from The Mountain Lodge Company who run the chalet Les 4 Vents. We worked out way through rush-hour traffic then out into the French countryside and on into the Alps and the village of Morzine where we were to spend the weekend surrounded by such stunning views as this one from our bedroom.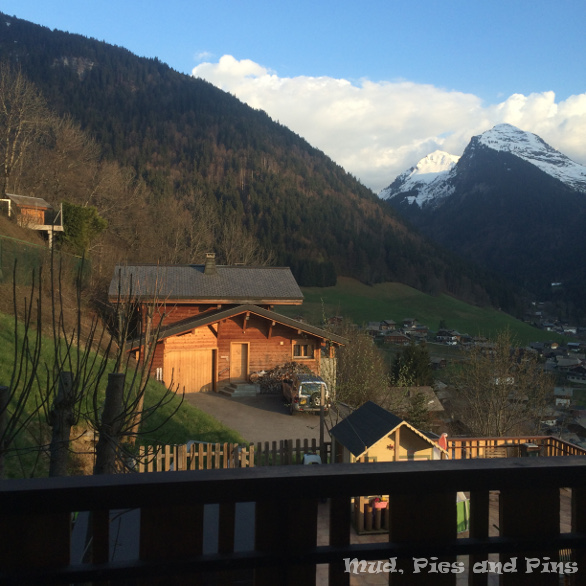 After  with Elita from Busy Needle Quilting, who runs the retreat, and all the other quilters who had already arrived it was time for a quick unpack and then dinner. I'm not going to run through all the glorious dishes that were served up to us at the weekend but suffice to say the food was mouth-wateringly delicious.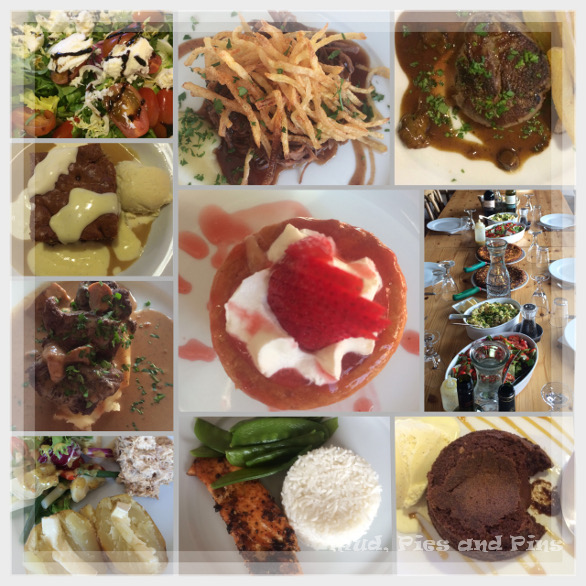 After dinner we all gathered together for show-and-tell and some general chit chat. Some brought minis;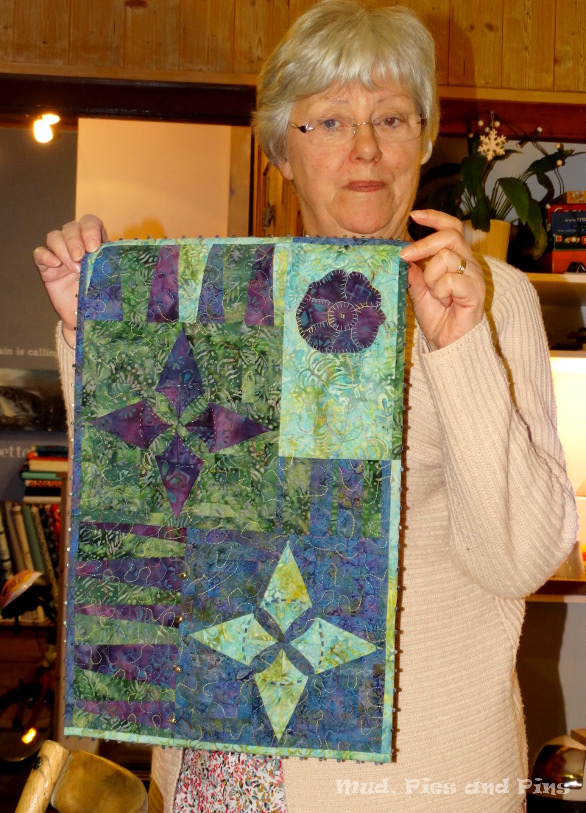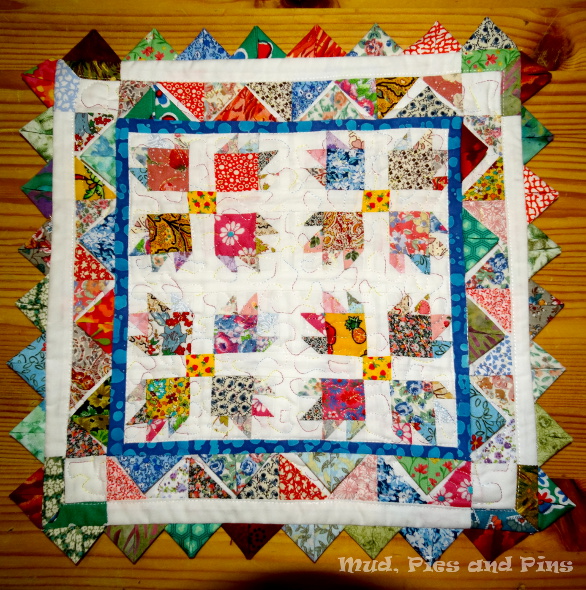 others brought quilts;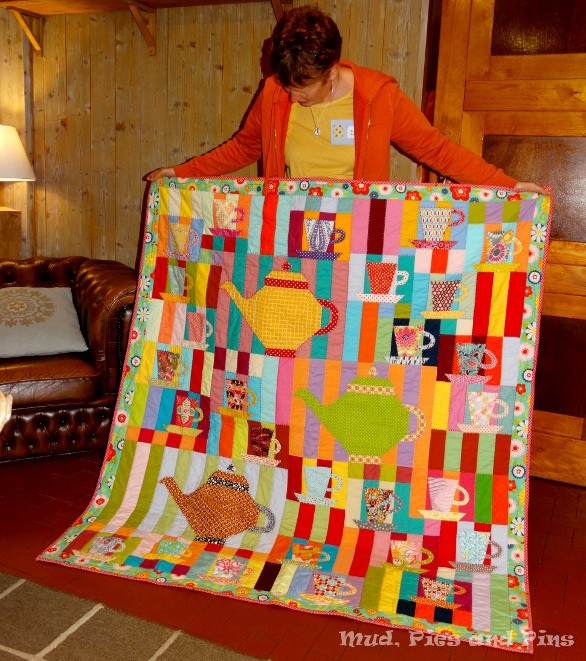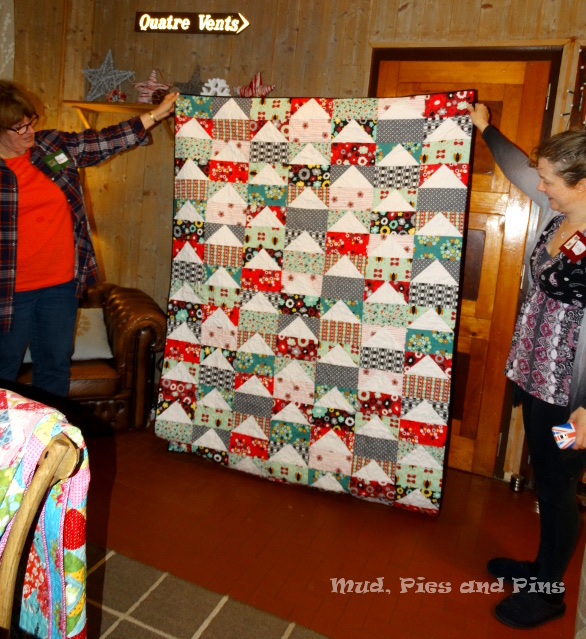 there were works in progress to admire;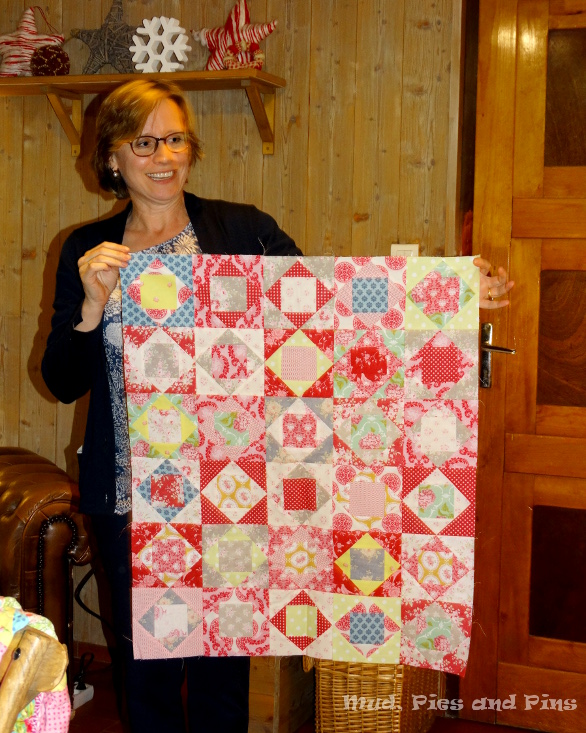 while those who had flown in and were limited for luggage space made good use of ipads and modern technology for showing off their creations.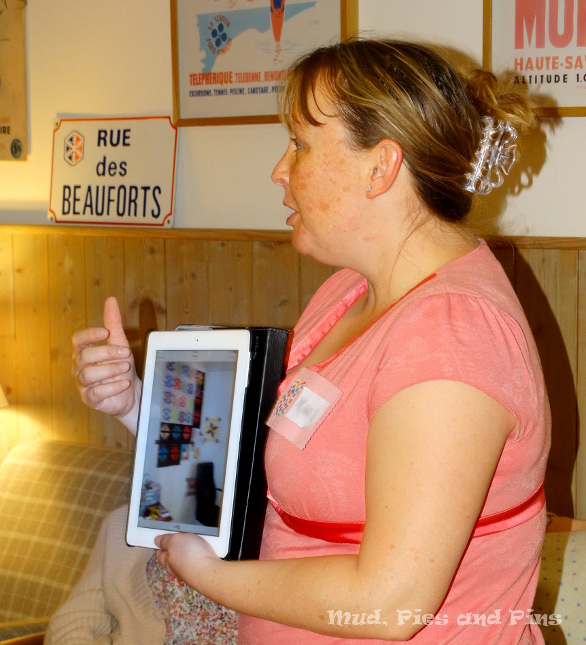 After that we headed off to the sewing room to give our machines a clean in preparation for the weekend of sewing ahead. As I was unpacking I discovered that Harvey the bear was tucked into my sewing bag so out he came to help me with that task.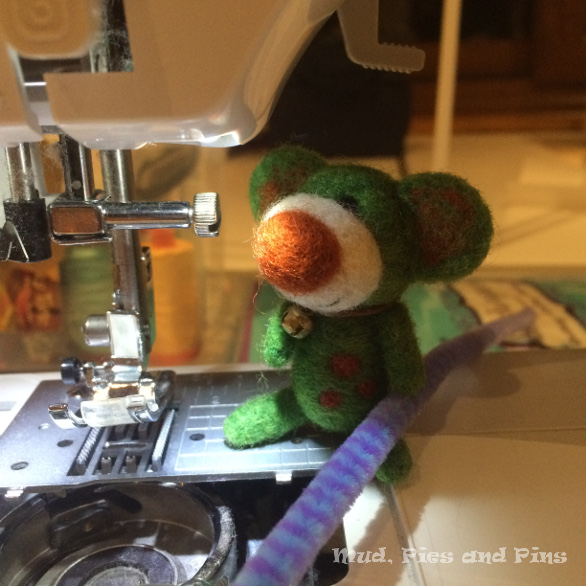 Then the evening was our own. Once I had properly set my sewing table, and cut a few fabric strips in readiness for one of the side projects I had planned for the weekend, I was happy to spend the rest of the evening just chatting with friends, old and new alike, before retiring early, well early for me, so I would be ready for Day 2 and curved piecing.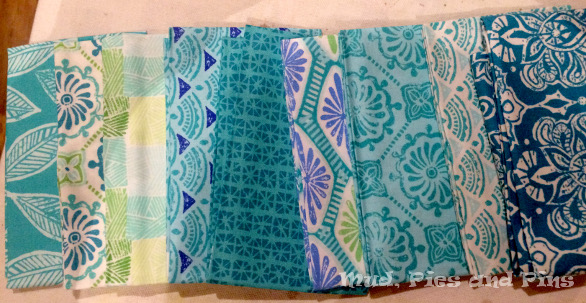 I hope to see you all again tomorrow when I will continue with my story of the Peaks 7 weekend and of all the fun that was had.