It was started roughly a year ago. Then it sat, and it sat and it sat some more. The top was mostly done.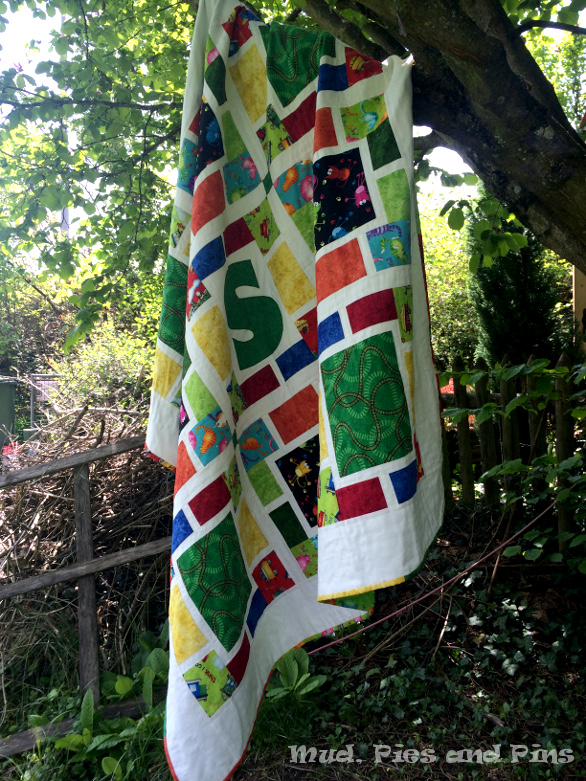 The minky backing was in the press (that's what we Irish call a cupboard) along with the pre washed flannel sheet I intended to use instead of batting. Three really was no excuse. And still it sat. And then I finally got my act together. It didn't take long to add a final border and spray baste the layers together. It did take some a lot of effort to quilt, but quilt it I did. And this weekend this little boy's quilt was finally delivered to it's new home.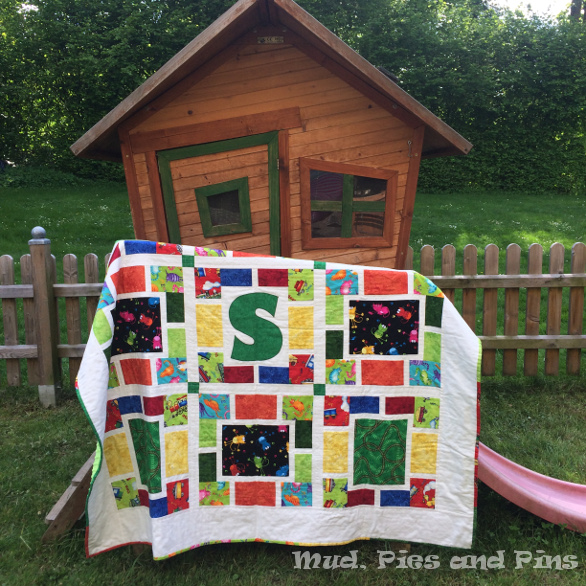 A quilt for a little boy who is my nephew/godson.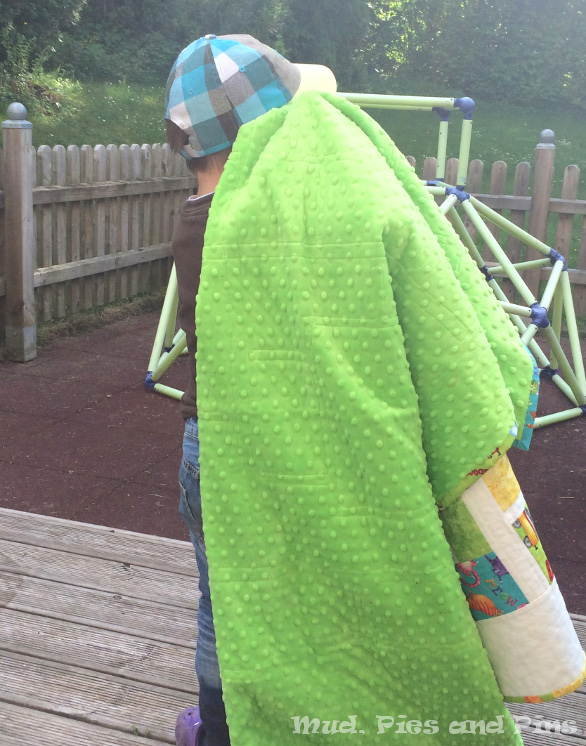 A boy who loves trains, and cats, and whose favourite colour is green.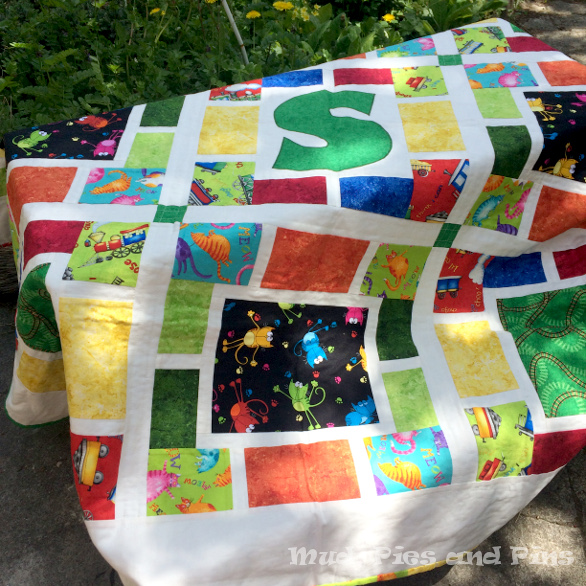 A boy whose first words on seeing the quilt were "There are train tracks!",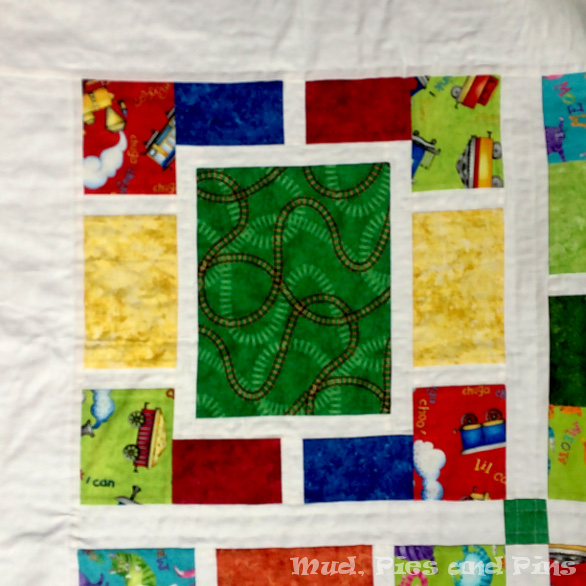 followed closely by "and cats in space!"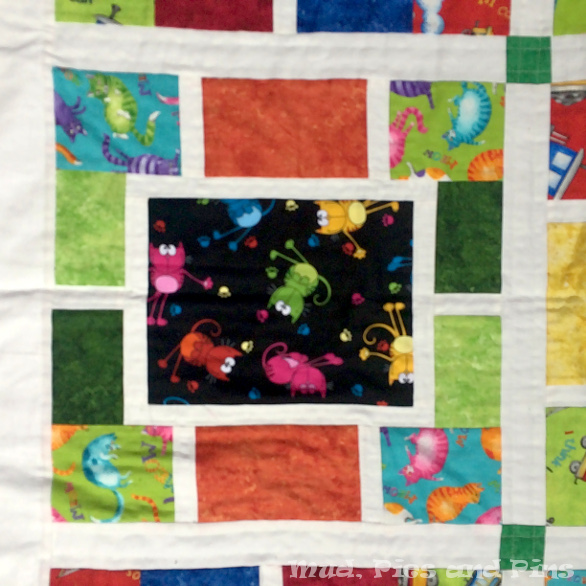 It's finished, it's snuggly and it's definitely going to be much loved and I for one think that although cats and trains are not a combination you would usually put together they couldn't be more perfect in this instance.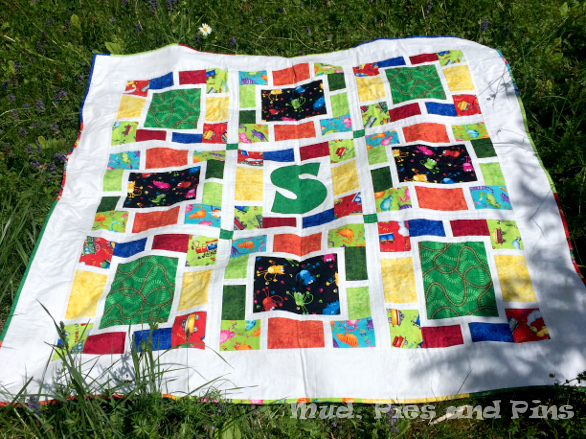 And although I never could think of a name for this quit in all the time I was working on it, it was the words of my nephew that gave it it's title. It shall henceforth be known as "Cats in Space" as I can't think of a more perfect name.
I'll be linking this one up with Sew Cute Tuesday over at Blossom Heart Quilts as well as Friday's Can I get a Whoop Whoop at Confessions of a Fabric Addict and TGIFF, which should be hosted by A Quarter Inch from the Edge this week.