Well we've made it to Sunday and it's time for the last of the Peaks 7 Retreat recap posts. I must apologise to all my Bloglovin followers because my blog posts don't seem to be appearing on Bloglovin at the moment so I guess you haven't been following along up till now. I have been in touch with Bloglovin as it doesn't appear to be a problem at this end, and hopefully the problem will be resolved soon and you will all get a chance to catch up weren't appearing on Bloglovin all weekend. If you are playing catch then here are the links back to Day 1, The Arrival;  Day2, Curved Piecing; and Day 3, Colour Theory.
So Sunday dawned bright and sunny once more. There were some clouds still lingering around but it was a pleasant surprise as the forecast had been none too promising. Sunday is essentially pack up to head home day but I think it's clear from the shot of the sewing room below that we didn't exactly rush to pack up that morning.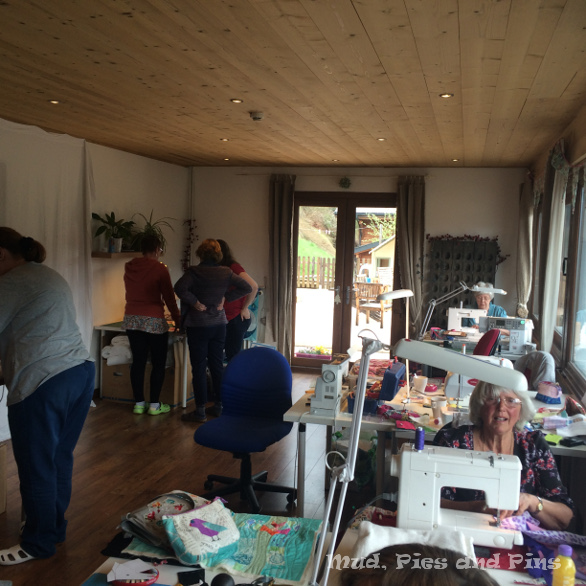 Done with machine sewing I did pack up my machine early but only so I could pull out some EPP work instead! I had finished the quilting on my undersea mini the night before so I started by appliquéing the EPP tangram fish I had made onto that quilt, and then did some work on my Sun Prints quilt. I also did some shopping.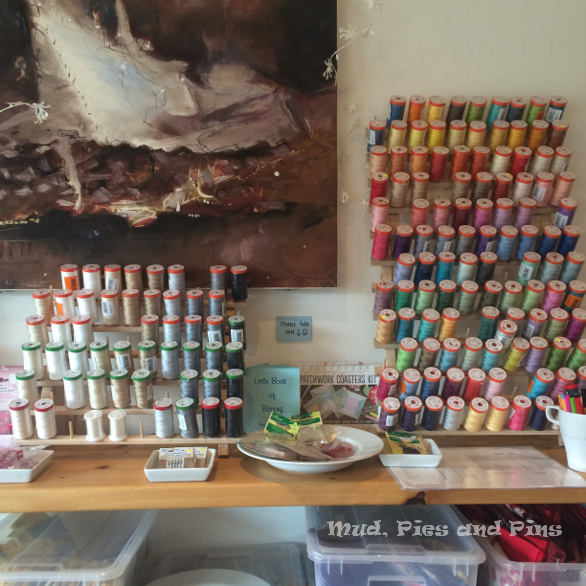 Elita always brings the Busy Needle Quilting Mobile Shop with her to Peaks and I always managed to find plenty that I need. She has a great selection of Aurifil threads, and I had pre-ordered a custom filled box of threads so I could be sure she would have the colours I wanted.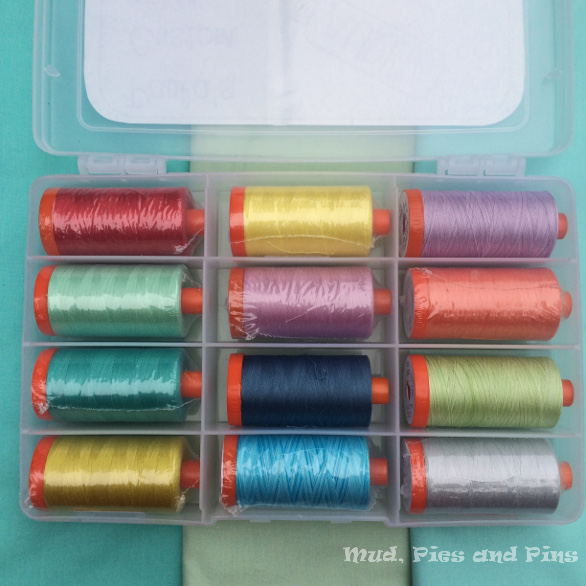 I had also pre ordered some batting, as I was running low on the deluxe weight Quilter's Dream cotton batting that I favour. After that I picked up some Insul-bright batting, plenty of Aurifil basting spray and a white marking pen, as all my fabric markers are in darker colours and are not at all useful when I'm working with darker fabrics. So between Elita's mobile shop and Suzie's Snowflakes Fabric selection I left peaks well stocked for the foreseeable.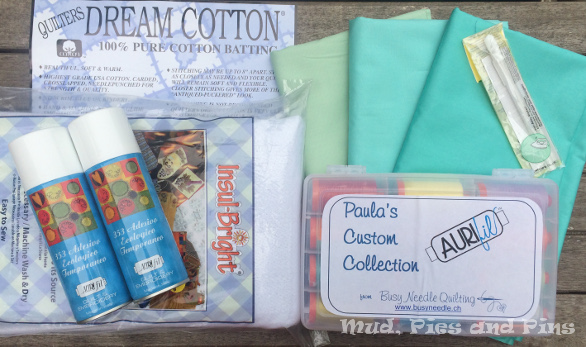 As the morning drew to a close we did slowly begin to pack out bags, but not before we all gathered outside to showcase our makes for the weekend and I think you will agree that it was a most productive and talent filled weekend.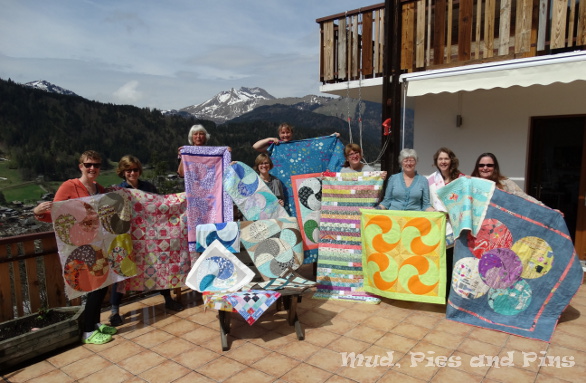 For myself I was delighted to have finished both my "Painted Harmony" quilt,
and the undersea mini that I was working on. Okay so the mini isn't completely finished, but it is to be incorporated into another project so is as finished as I need it to be for now.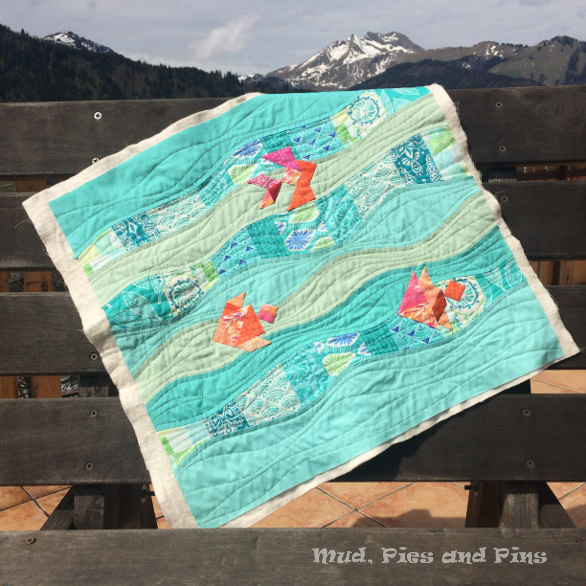 After lunch it was time for goodbyes and one by one we set off on our return journeys home. It was a really wonderful weekend filled with so much fun and one that leaves so many great memories. I am already looking forward to returning at the start of October for Peaks 8. Maybe I'll see you there then too.