I've taken part in several swaps so far this year, and I'm sure you've seen sneak peeks of most of them here or on Instagram. Now that most have been completed I can finally start to share all of the items that I made and the beautiful items that I received in return. Today I'm sharing some fabric ATCs that I made for the latest round of the Very Berry Handmade ATC swap, the theme of which was "Home Sweet Home".
As with most of the swaps I take part in this was a secret swap so we don't make for the same person that is making for us. Inspired by a quick browse through Flickr and Pinterest I decided I wanted to go with a bird's house theme for my ATC. I picked a Northcott Stonehenge fabric for the background, some Liberty lawns for the applique and then dug out my embroidery cottons for the embelishment.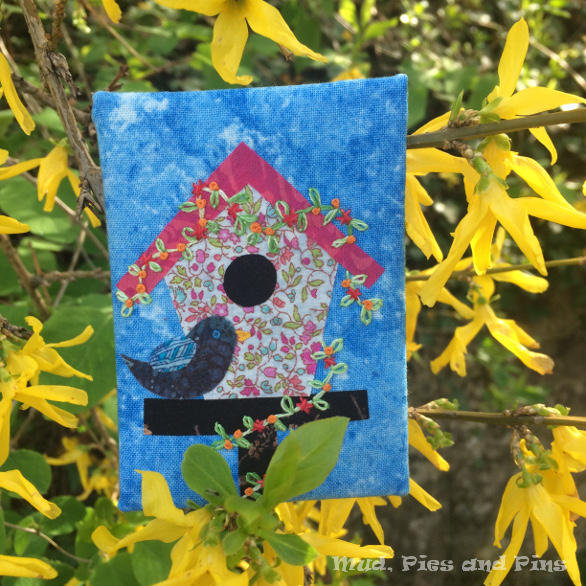 This was the finished card that went out to my partner. As I watched the photos of various ATCs appear on the Flickr swap group it turned out that I wasn't alone in picking a bird's house as the theme for this swap. A couple of other really beautiful similarly themed cards had appeared and I was more than thrilled when one of them turned up in my postbox.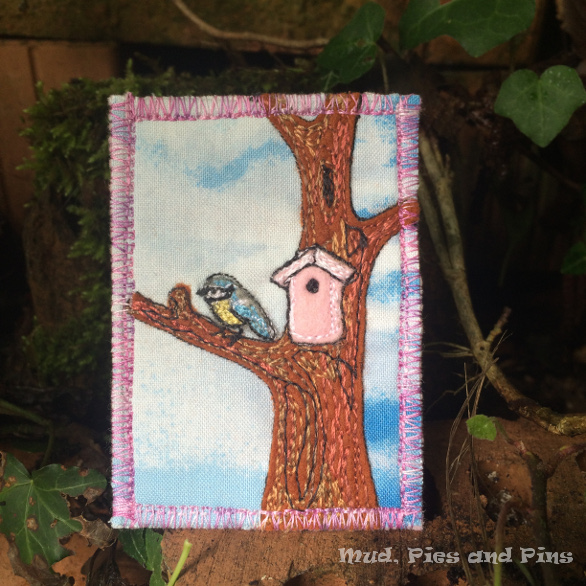 The thread stitching on this card is just magnificent, and it really brings it to life beautifully. I am so very delighted to be able to call this card my own and to add it to my collection.
Although I had both sent and received a card at this stage that wasn't the end of the swap for me. I was asked to be an Angel for another swapper who hadn't received a card as the one intended for her disappeared in the mail somewhere. I was happy to oblige, as I had actually already made a second ATC soon after the first.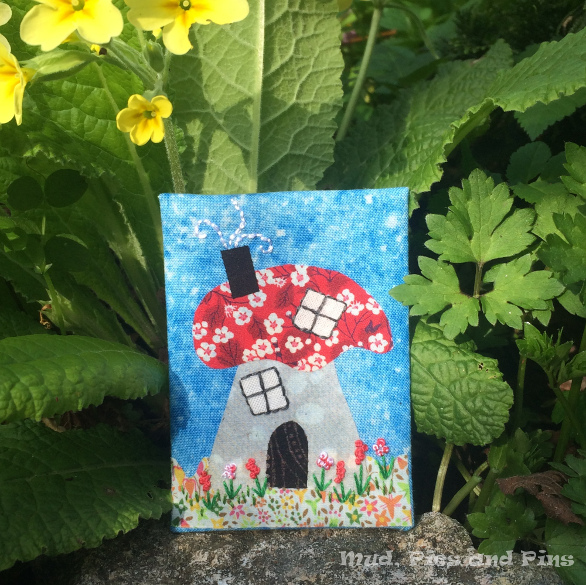 As I was selecting fabrics for and stitching the bird's house I couldn't help but think how well the Liberty lawns would work for a toadstool fairy house and I couldn't resist also trying out that idea. And I was glad that I had when I was asked to be an Angel as I was able to pop the card straight in the post and I'm glad to say that it did arrive safely at it's destination.
To date there have been six rounds of the Very Berry ATC swap and I'm thrilled to have taken part in all but the first (I didn't discover the swap till round two). My collection of ATCs is growing beautifully, and although all are not exactly to size I do not mind as I am more than thrilled with the beauty of each and every one.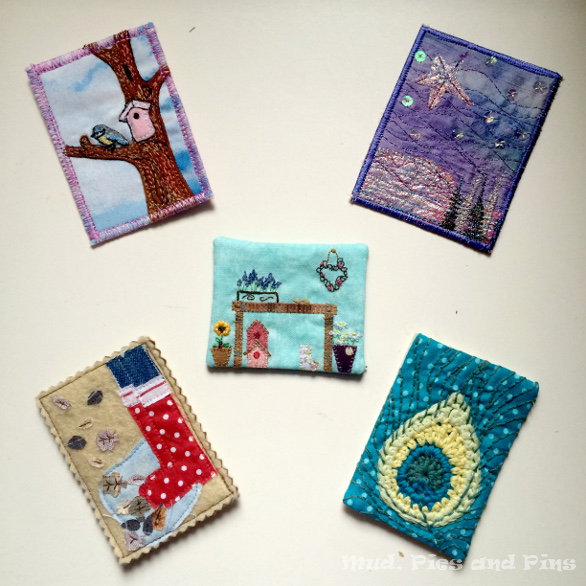 I do hope that the collection will continue to grow and you can be sure that if there are more rounds of this swap that I will be happily joining in.