Following on from last week's EPP pouch swap post I thought I would tell you all about the #IGNeedleBookSwap that I recently took part in. I do so love needle books, and I definitely have nowhere near enough of them. Ideally I think I need a couple for my sewing room to store collections of needles and then after that I need a whole selection of smaller needle books to keep in individual project pouches. As I sew, quilt, embroider, knit, crochet and cross stitch depending on my mood I own quite a selection of needles and needless to say I don't have anywhere near enough needlebooks to keep them properly sorted. I really don't know why I don't make more of them myself as they are a relatively quick and easy make, but I think that, as is the case with so many other projects, I put off sewing for myself if there is a chance to sew for others. As a result when I saw that @SameliasMum was hosting a needle book swap over on Instagram I was quick to sign up.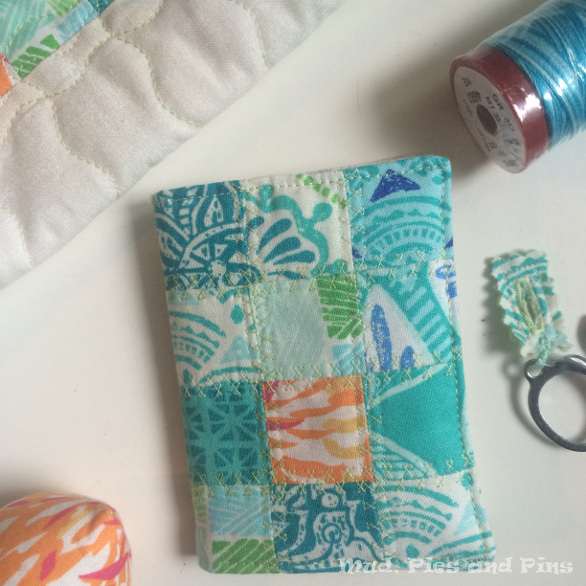 As with so many of the swaps that I join this was a secret swap, meaning that I was not making for the same person that was making for me. My swap partner indicated that she did not like animal print or gold or silver but liked most other things so I pretty much had free reign when it came to choosing fabrics and designs. I still had some pieces of Kate Spain's Horizon fabrics and some assorted orange scraps sitting around from the summer pillow I had made for the Four Season's Pillow Swap (more about that soon), so I couldn't resist using those. For the cover of the needle book I went with a simple 3×4 arrangement of 1″ squares that I quilted using a decorative stitch. For the rest of the cover I used some grunge fabrics, left over from the EPP pouch.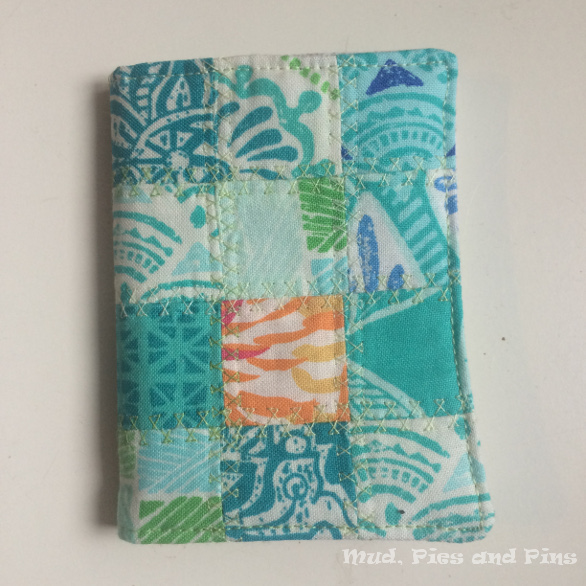 I choose some pale green felt for the pages and decorated them with assorted ribbons and trims.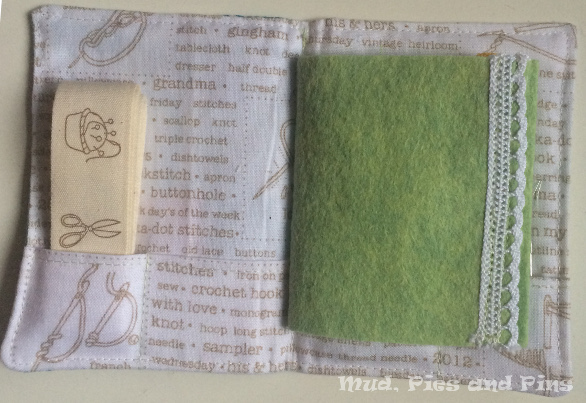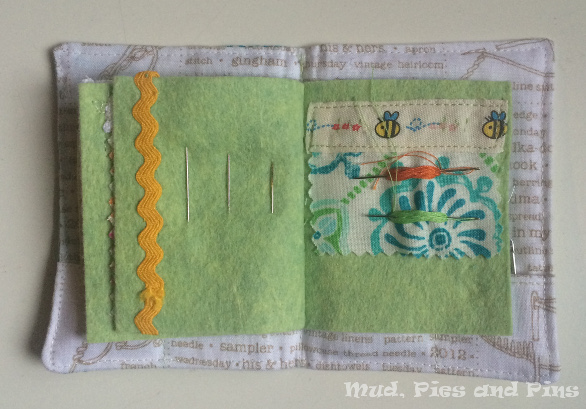 I included pockets on the inside of the front and back covers, perfect for holding notions, needle threaders, or even a little pair of foldable scissors that, complete with a bottonholed fob, would also attach to a button on the back inside cover of the needlebook to ensure they wouldn't fall out in transit.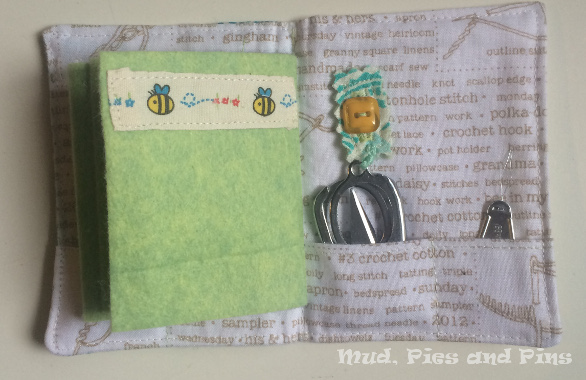 As an added extra I decided I would make a small pouch to match/hold the needle book, along with a small strawberry style pincushion.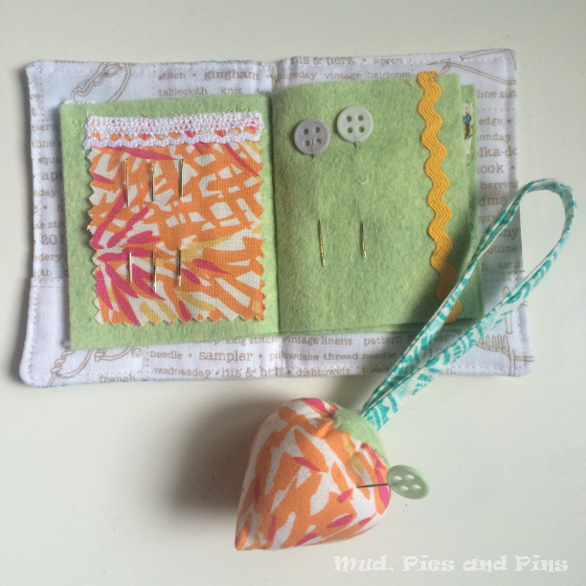 I packed them all together along with a spool of Aurifil 50wt #4553 and as my parcel was travelling all the way to Mexico I included a little bit of Switzerland in the form of a fabric handkerchief decorated with edelweiss.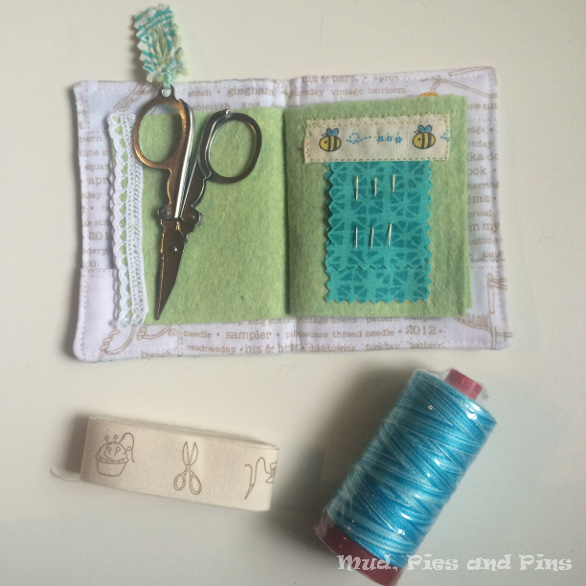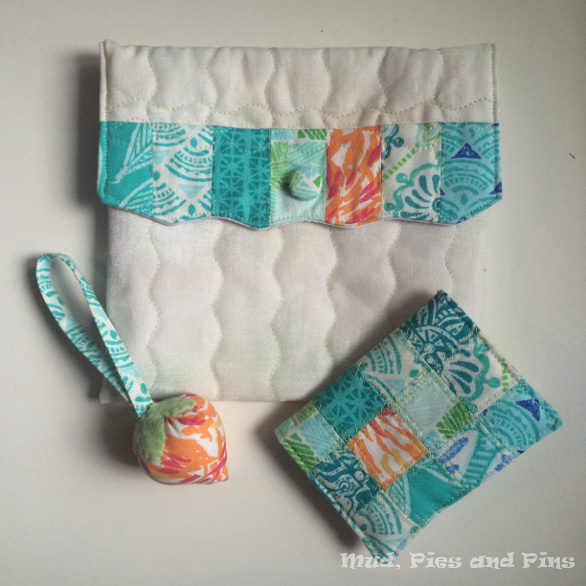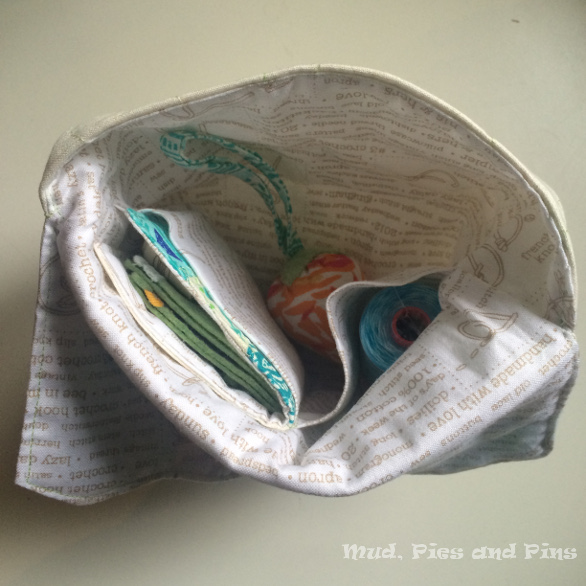 I was delighted to hear that my parcel was received with much delight by my partner and I'm sure she will enjoy using it's contents for a long time to come.
From my partner I received a beautiful felt needle book that was completely hand stitched. As it is a larger book I have decided that it is perfect for some stay at home storage and although it came with some hand stitching needles this book has actually now been now dedicated to my knitting/wool needles which were badly in need of a home. There is a very clever little scissors holder included, so I have popped in the small pair of scissors that I usually keep for snipping wool threads when I am finishing off knitted items.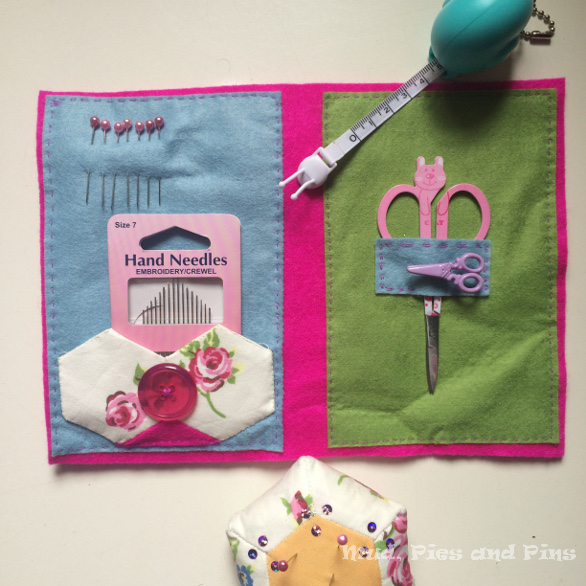 Included with the needle book were a selection of other sewing goodies that have also become very useful additions to my knitting bag. It now has it's own pincushion and tape measure, so no more stealing from my sewing table, and there is a nice selection of buttons that are just waiting to embellish a new make. Even the little notebook was added to the bag. No more scraps of paper with scribbled notes on new designs for me!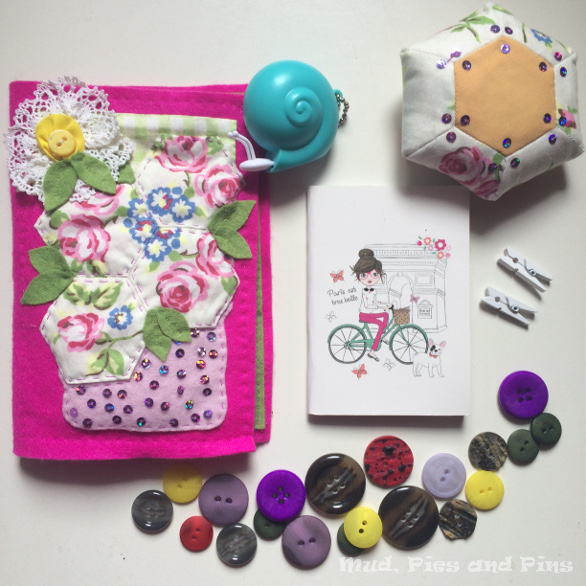 I hope you have enjoyed hearing all about the fun I had with the #IGNeedleBookSwap. There are still more swap stories to tell so I hope to see you back here soon for the next instalment.