Blink, and a week has passed. How did it happen? I wish I knew! All over blogland I'm reading how back to school time means it's back to sewing time. Well that couldn't be further from the truth here. I've been caught up in the whirlwind of our new routine and it feels like my feet are barely touching the ground at times. Instead of the two minute walk to the Kindergarten bus that I had last year I now have a round trip to the school that takes me close to an hour. Twice a day. At the moment I have to walk my little man to the bus stop, then accompany him on the bus to school before turning around and walking home (which is actually as fast as taking the bus when you can set a good brisk pace and don't have a seven year old dawdling along beside you). I'm hoping that in a few weeks all I will have to do is accompany my school goer to the bus stop and that he will do the rest on his own. Until then I guess I will have to accept that I have very little time of my own left and that sewing time is going to be at a premium, and probably confined to whatever free time I can find at the weekends.
I already have a couple of projects earmarked for finishing this weekend. First up is the pillow I am creating for the autumn round of the Pillow Swap Four Seasons as that is due to be posted by the start of next week.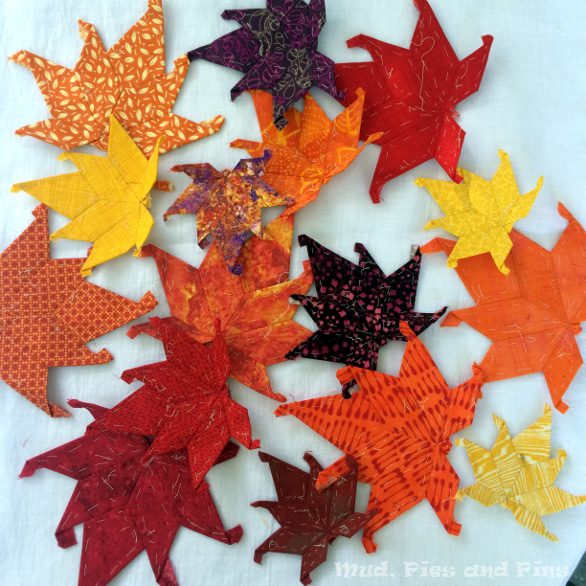 All the EPP work is done, and I have finished the basic cushion cover is in place. All that I really have left to do is to appliqué the leaves in place and add some decorative stitching to the leaves.
The second project I want to progress, or better still finish, is my long overdue #selfishswap project. This one should have been finished by the end of June but is still very much a work in progress.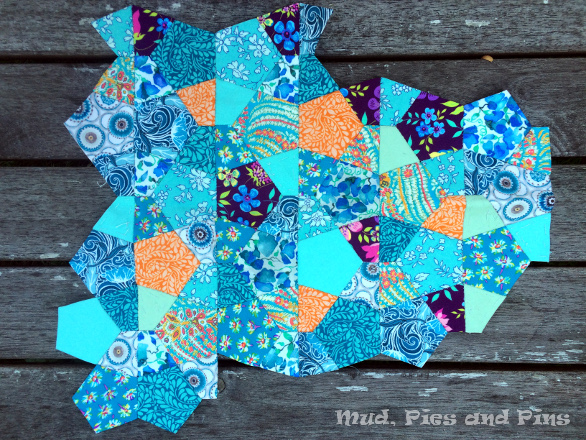 The EPP work is very nearly finished and once done it will be time to remove the papers and convert this odd shaped pieced fabric into a solid shell sunglasses case.
I mislaid my own sunglasses case a couple of months back and it has been sorely missed. The day before we went on holidays I threw together a quick soft case for my glasses (and a matching camera cover) to give them some protection.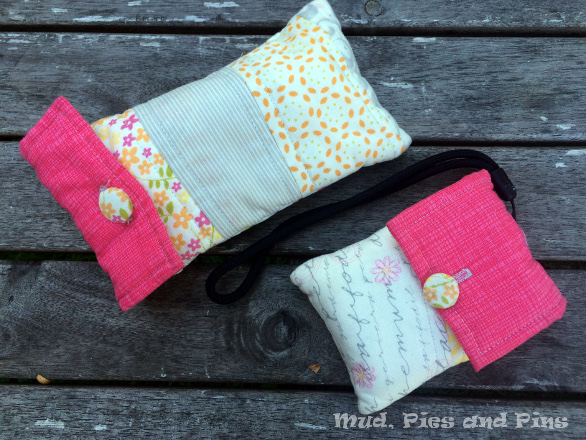 While the new case has worked admirably I am still concerned that it may be only a matter of time before my glasses get squashed and damaged in my bag and so I am eager to get a harder case made for them.
If after all of that I still have a little free time left over then I plan on sitting down with my seven year old and planning a quick new quilt for him. He spotted a solar system fabric panel in the fabric shop today and I agreed to buy it for him as he is in need of a new quilt.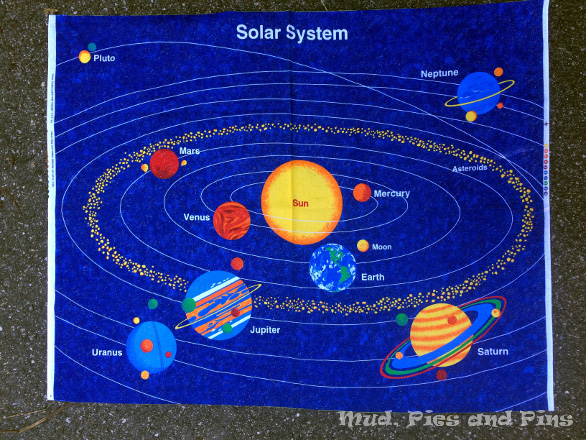 I am determined to get working on this one as soon as possible as I really don't want it to disappear into my stash to linger indefinitely and with the quilt already promisied I can imagine that there will be plenty of reminders if I don't get working on it pronto!
Linking this WIP post to Freshly Pieced's Work In Progress link-up.
Save