As September draws to an close it's time for me to get packing my bags and to head off to Morzine in France for the Patchwork in the Peaks 8 quilting retreat. Organised by the lovely Elita, from Busy Needle Quilting, this biannual retreat has become a firm fixture in my diary and is great anticipated each time it comes around.
This time the fun and talented Francine from mochawildchild will be holding a workshop on making an improv birches quilt. I'm still on the fence as to what fabrics I want to bring with me for this project, and I really need to make up my mind as I head off tomorrow. Part of me is thinking of going modern as I have scraps from various lines by Zen Chic and Malka Dubrawsky that I think could work really well in this project.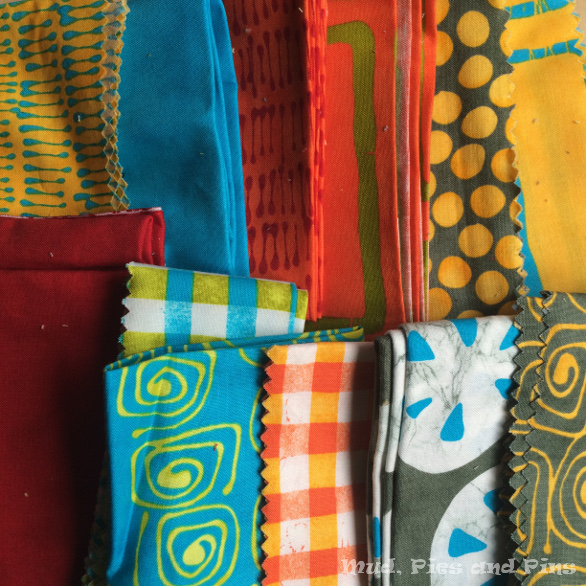 There is another part of me that is really itching to play around with my Liberty stash for this one as I think they would work stunningly in the birches design.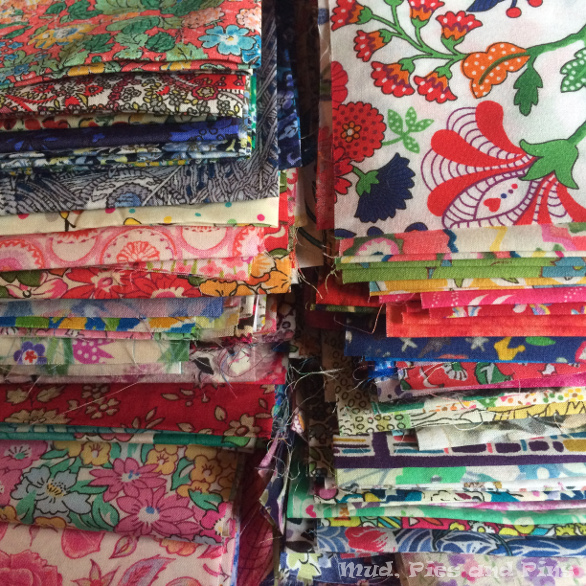 And finally there is the part of me that just wants to do something a little different, to give the idea a little twist and make it my own. I think I may have to just pack all of the scraps and fabrics and see what happens on the day.
In addition to fabrics for the birches project I've also packed two works in progress. The first is my EPP Alison Glass quilt. This has been languishing on my worktable for several months as several EPP swap projects took precedence when it came to my sewing time, but now it's finally time for me to get working on it again. As I plan on very limited swap participation over the coming months I'm hoping that I will now have a chance to make good progress on the construction of this quilt. I'm packing it for Peaks as I know I will be able to work on it on the train there and back and at various times over the weekend and that once I get back into working on it again it will be easy to just keep going with it.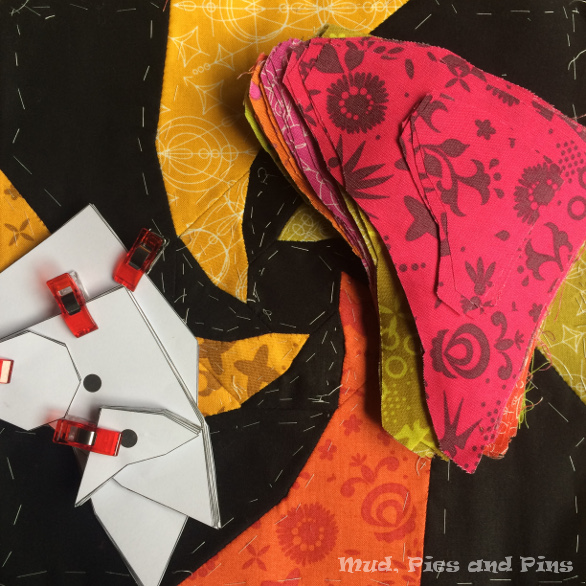 The second work in progress that I am packing is an English Paper Pieced Triceratops pillow that I am working on for my son. I have finished appliquéing the EPP Triceratops to it's background and am now in the process of adding a few final stitched details before I quilt the top and finish off the pillow. There is a slight chance it will be finished before I travel tomorrow in which case I will still bring it along for our show and tell evening.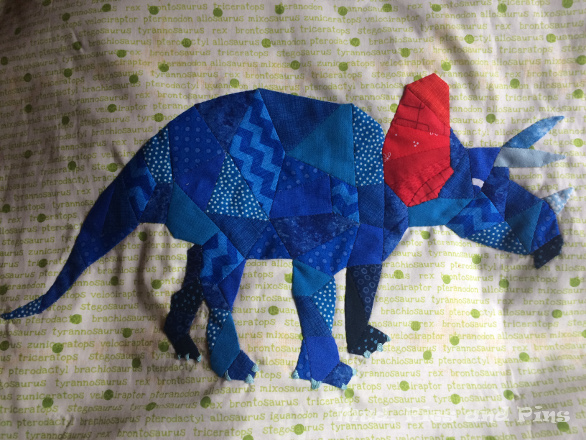 I'll be sharing snippets from Peaks 8 over on Instagram, facebook and Twitter all weekend long so I hope you'll follow along and see what we get up to, and I look forward to hopefully being able to share some finished makes with you next week when I return.
Today I'm linking up with Work in Progress Wednesday over at Freshly Pieced.