Spring is on its way here and as signs of new life appear daily in the garden I feel it is time for my poor neglected blog to spring back to life as well.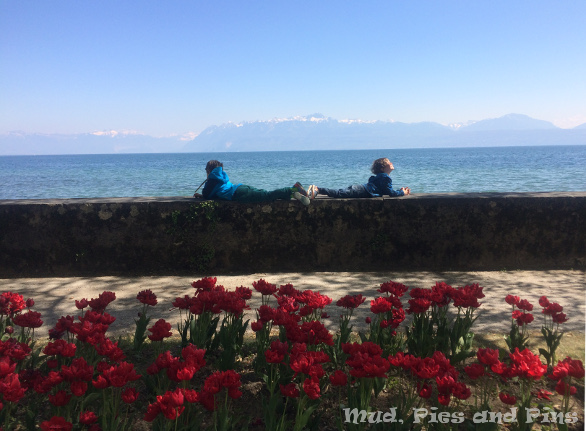 My house and sewing room may be badly in need of a spring clean, but my blog has just had one in addition to a much needed facelift. I hope that everything is still where it should be, do be sure to let me know if you come across any broken links or buttons.
If you have not been following me on Instagram then I am sure you are wondering what I have been up to in the sewing room over the past year and more. At times it feels as if I have been doing very little, but I think that is mostly because a lot of my time is spent on a few English Paper Piecing (EPP) projects, and they are, for the most part, slow sewing projects.
"Scattered" began as a 2016 summer sewing project. Last summer I managed to get the top finished but it has sat neglected ever since, waiting for me to work up the courage to attempt some hand quilting.
My "Seoda" quilt, is my main go-to on-the-go project at the moment. The name "Seoda" is Irish and it translates as "jewels" and I thought it would be the perfect name for a quilt that incorporates both diamond and jewel shapes and that is digging deeply into my Liberty stash.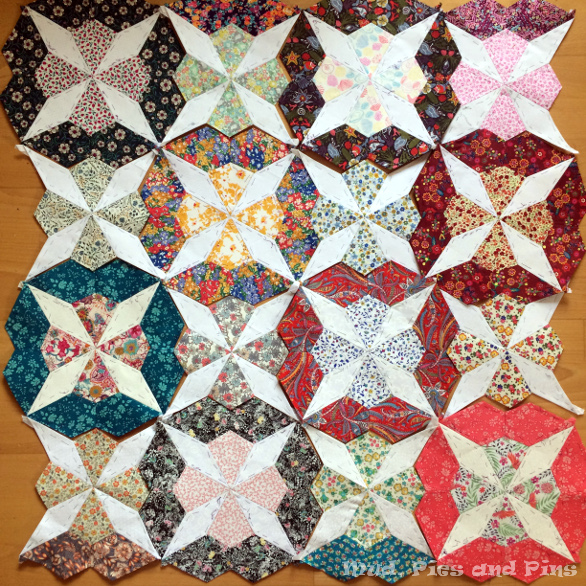 The third EPP project that makes an appearance in my sewing bag from time to time is my "Saw Wheel" quilt. This one is very much a slow sewing project. Because I am piecing this one together as I make the saw wheels, it is a little less portable than the Seoda quilt at present and thus tends to be less worked on. Also, because I am using a black background for that quilt, it is also one that is best sewn during bright daylight hours and really only comes out on the finest of days.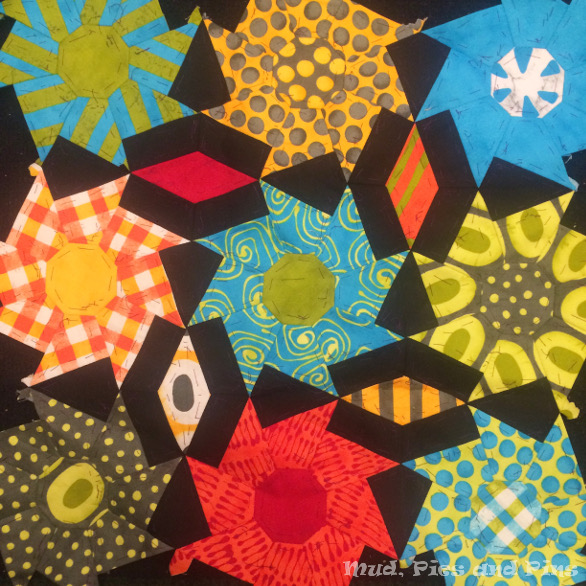 In addition to my EPP projects I have been and am working on a few children's quilts and numerous other smaller projects. I've been doing some designing and attempts at pattern writing and trying in vain to stop adding to the work in progress pile.
More about all of these things in time but for now, let me just say welcome back, or hello if you are new to my blog. I hope that this new beginning will be the start of another fun adventure together as I share sewing stories from my life with my boys, a life filled with mud, pies and pins!